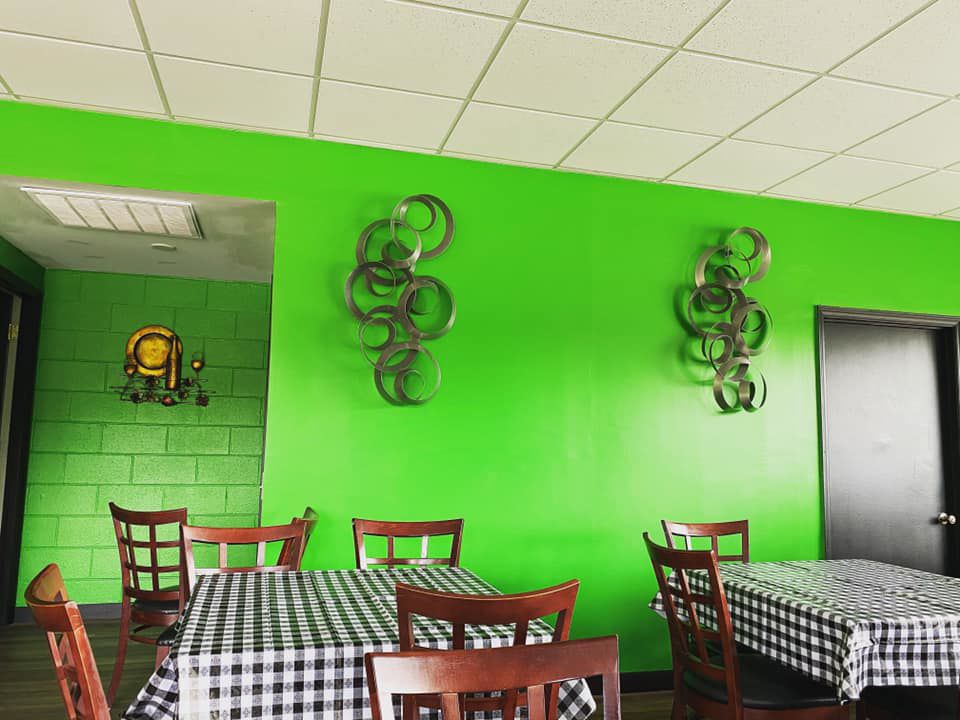 Morganton's newest pizzeria is closing in on its opening date.
Greenway Pizza, coming to the building that formerly housed both Domino's and Appalachian Table at 520 N. Green St., is nearing its targeted summertime commencement of service, according to recent posts on the new eatery's Facebook page.
"Nearing the finish line," a recent post read. "We will be posting the open date as soon as our inspections are completed. (We are) so excited to be opening in this beautiful town!"
Another post showed future customers a photo of members of the owning Sciacca family working late to finalize menus to be sent out — "Stay tuned and get your taste buds ready for delicious homemade Italian food," it said.
Francine Sciacca, one of the family owners of Greenway Pizza, told The News Herald in March that the pizzeria will be a full-service, family-style restaurant with sit-down, takeout and delivery service. New York-style pizzas like the Sicilian and the Grandma will headline the menu, along with pastas and both hot and cold sandwiches.
Sciacca said that the restaurant will make all of its own food, including things like bread, meatballs and lasagna, with nothing premade.
Her husband, Salvatore, is a native Sicilian who has been in the restaurant business for 45 years, and their son, also named Salvatore, has been in the food service industry for about 10 years, she said. The family previously lived in Florida, but they now are Morganton residents with their move to North Carolina decades in the making following stops in New York and Pennsylvania, as well.
Some of the Sciaccas' former customers say that the family's new N.C. customers are in for a treat.
"All I can say is that you N.C. mountain folks are in for a real treat," Pat Wood commented on the pizzeria's new Facebook page. "Sal makes the best stromboli and calzone outside of (New Jersey). Our loss in Punta Gorda, Florida, is your win!"
To follow along with Greenway Pizza's progress on Facebook, go to bit.ly/2CkZLfX.