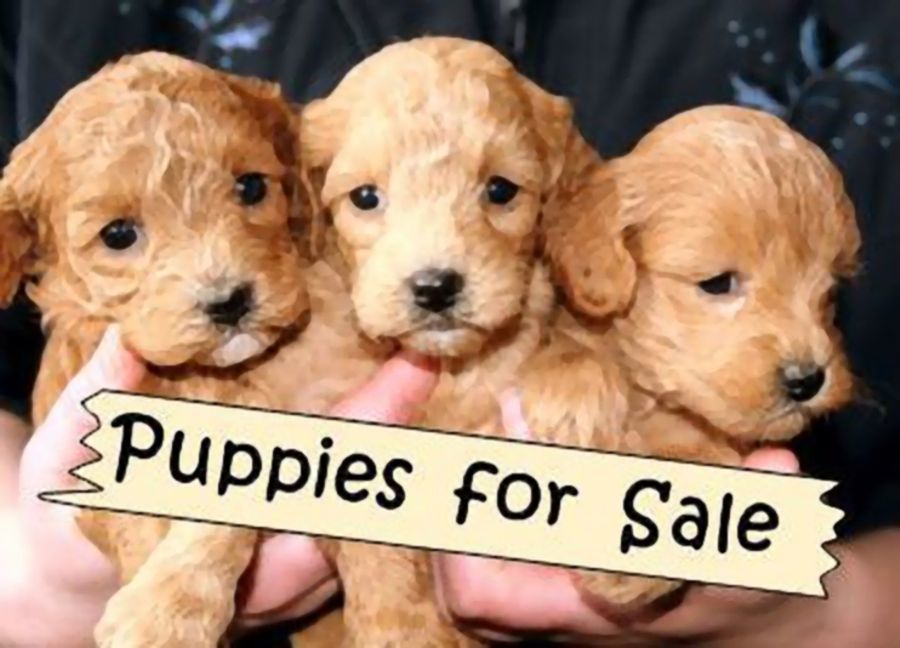 Ugly, inhumane, and morally unfathomable — these are some of the words used to describe the operation of puppy mills. So how do these breeders get away with such horror? Could it be because it is also a multi-billion-dollar industry nationwide? Commercial puppy mills, backyard breeders, puppy farms — whatever you call them, these operations need to end. They are businesses that value profit over the health and well-being of the dogs used as breeding stock.
Commercial puppy mills take advantage of the lax laws under the federal Animal Welfare Act (AWA). The U.S. Department of Agriculture (USDA) loosely regulates these facilities because under the AWA the dogs are considered "livestock." Even more disturbing, many of these puppy mills operate unknown and unregulated. The National Puppy Mill Project (NPMP) states that only about 3,000 of the estimated 10,000 puppy mills are registered with the USDA.
Puppy mills vary in size. Some have a thousand breeding dogs. These dogs live a horrific life. Adult breeding dogs can legally be crammed into tiny wire cages only 6 inches longer than the dog on each side. They are stacked on top of each other in deplorable conditions. These helpless dogs live in dark, filthy cages, neglected and starved. They receive no medical care or recovery time between litters. Inbreeding is common. The death rate of mother dogs is high, and the puppies are often born with significant health issues and often develop behavioral problems. When the breeding dogs are so broken physically, emotionally and mentally that they cannot produce any more, they are often literally thrown away like garbage or taken somewhere remote and abandoned — left to suffer more and die.
What happens to all the puppies born in these deplorable puppy mills? They are whisked away to pet stores and flea markets, barely weaned, the breeders hoping to make as much money as possible on these purebred dogs. Some are sold online or through classified ads. Even more disturbing, according to the NPMP, an estimated 25 percent of dogs entering shelters are purebred dogs that originated from puppy mills. They then become part of the overpopulation crisis which results in the tragic deaths of four million-plus homeless pets killed in shelters annually across the U.S.
There are survivors of puppy mills. The dogs that are rescued and their stories and will to live have captured the hearts of America. The survivors have become symbols of hope and determination to end puppy mills. I encourage you to read about some of these survivors like Leo, Finn, Ella Bean, Lily, Harley and Skipper. Their stories and names are known nationally; their rescue, recovery and transformation as they each learned to embrace love, acceptance and trust fuels impassioned animal advocates throughout the U.S. to help end puppy mills. See www.onegreenplanet.org/animalsandnature/puppy-mill-survivors.
Are there responsible breeders? Of course there are. Usually, the parent dogs are actually beloved family pets and live inside the home with their owners. Litters are limited to ensure the health and welfare of both the breeding dog and puppies. Everyone is healthy and well socialized. Precautions are taken by the owner/breeder to ensure that all puppies are placed in responsible, safe, loving homes. They usually are true advocates of the breed they raise and sell. Sadly, however, responsible breeders are definitely the minority.
While I strongly urge you to adopt from a local shelter or rescue, if you just must have a purebred dog from a breeder, please go to the website for the Humane Society of the U.S. There is a checklist you can download that will tell you everything to look for to find a reputable breeder.
It is important for each of us to help stop the horror of puppy mills by adopting instead of shopping. Adopt from your local shelter and rescue organizations. Contact your representatives in the House to support their passing of HB 930 and urge your Senate representatives to get on board by ensuring dogs are treated humanely at commercial breeding facilities. The best scenario would be to end them altogether because the laws already in place do nothing to protect these helpless innocent dogs .
Gwen Hood is president A Better Life Animal Rescue.
Be the first to know
Get local news delivered to your inbox!