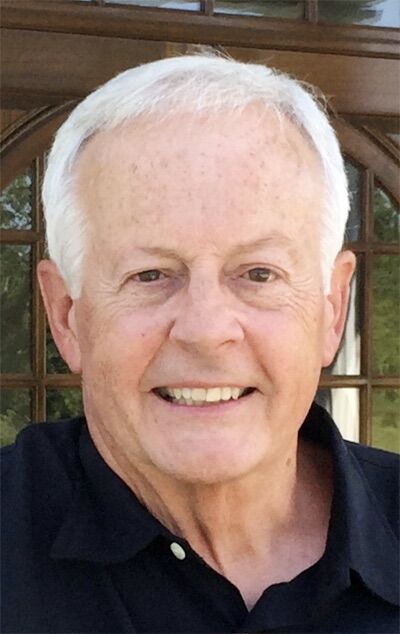 The News Herald recently sent questionnaires to candidates for N.C. House District 86 (Burke). The following are the responses from incumbent Hugh Blackwell.
Party Affiliation: Republican   
Education: AB Degree with Highest Honors in Economics/UNC-Chapel Hill; JD Degree/Harvard Law School
Employment: Retired from private law practice in Burke County
Family: Wife, Ann — married 47 years; 4 children, Tod, Peter, Michael and Bridget; 10 grandchildren
Community involvement: Former member of Burke County Public Schools Board of Education, Board of Trustees of Western Piedmont Community College, Burke County Council on Status of Women, volunteer founding attorney for Hospice of Burke County, Board of Trustees of Valdese General Hospital
Have you ever been convicted of a crime? If so, explain: No
Have you ever filed for bankruptcy: No
Question: Many other states have expanded Medicaid as part of the Affordable Care Act to cover the uninsured. Given we are currently dealing with a pandemic, do you believe that North Carolina should expand Medicaid? 
Answer: As a member of the House Health Committee in Raleigh, a principal concern of mine has been working toward what we might do as a state to provide more effective, affordable health care for those in need. At the same time, it is crucial that we protect the private insurance and Medicare of millions of North Carolinians. The current Medicaid program was plagued with very serious cost overruns under Governor Perdue that prevented the state from having adequate funds to meet its other needs, especially in education. Prior to Governor Cooper, those cost overruns had largely been resolved by legislative changes we made. The legislature then was focused on improving Medicaid for those it is intended to serve. To that end, the legislature agreed with Governor Cooper's Department of Health and Human Services on a Medicaid transformation program. Unfortunately, after the legislature approved the transformation legislation, Governor Cooper vetoed it, Thus, he brought to a halt what had been thought to be an agreed new approach. After the election, hopefully we can get the transformation actually implemented with legislation signed by the governor. In addition to that transformation, I also have hopes that we can help make health coverage more affordable and accessible through something called Direct Primary Care that seems to be working well in parts of the country. We need to expand services, too, for those with intellectual and developmental disabilities. We need to attract more physicians and providers willing to see Medicaid patients who currently may have difficulty in being seen in many areas of the state. In the meantime, we in the legislature have voted to expand Medicaid coverage to current, able-bodied adults who may have Covid-19-related conditions.
Question: Do you believe unemployment benefits in North Carolina should be expanded to beyond 12 weeks?
Answer: To deal with unemployment caused by the shutdown in North Carolina and Covid-19, the legislature approved extended benefits and increased the maximum amount payable.
Question: Is there anything more you believe the North Carolina legislature could be doing or should have done to help residents or local governments through the COVID-19 pandemic?  
Answer: The legislature has passed several bills in an attempt to help with the fallout from COVID-19. Unfortunately, Governor Cooper vetoed most of them. Instead, he continues to make decisions unilaterally. As a result, under the state of emergency declared by him, Governor Cooper is the individual with the authority to do more at this time. When the new legislature convenes in January, it will certainly again look to see what may be needed then and, hopefully, will not again face vetoes.
Question: What are your views on legalizing medical marijuana?  
Answer: Medical use of marijuana is almost always brought up in the context of dealing with intractable pain from a variety of conditions. Regardless of whether for pain relief or other medical need, my feeling is that it is a decision to be guided by sound medical opinion. I would base any decision I might make on such opinion. I was the lead sponsor of North Carolina's Right to Try legislation. It was specifically designed to offer hope to those with terminal illness who had exhausted all other available means of treatment. So, I am entirely sympathetic to finding better ways to address such serious pain issues.
Be the first to know
Get local news delivered to your inbox!