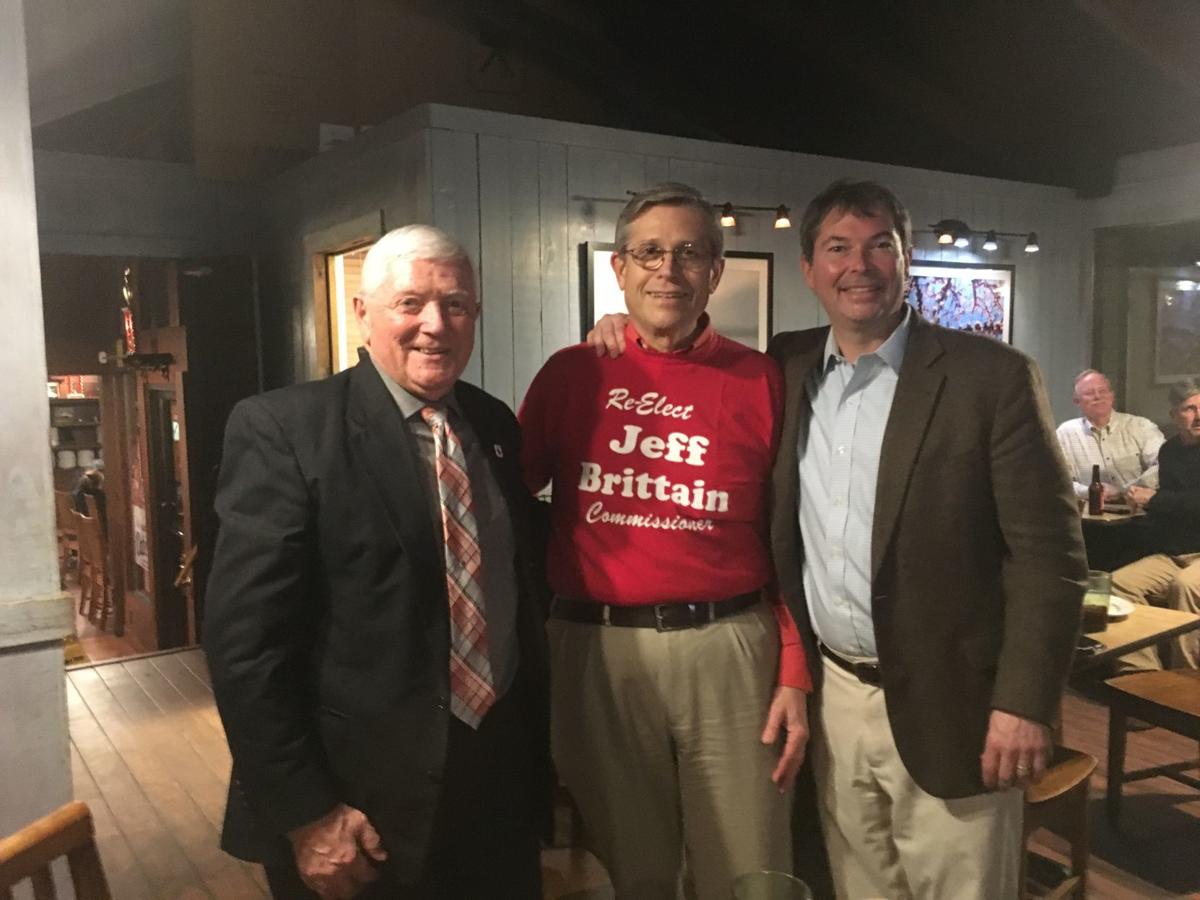 After what seemed to be a long election season, three incumbent Republican commissioners will be sworn in for another term soon.
The Burke County Board of Commissioners, which has five members, will meet at 2 p.m. Monday, Dec. 7, for its yearly reorganization. The meeting is when the board elects a chairman and vice chairman and selects a county attorney, county tax attorney and clerk to the board.
It also will be when Chairman Johnnie Carswell, Vice Chairman Scott Mulwee and Commissioner Jeff Brittain will take the oath of office for another term.
The three beat Democratic challengers during the general election.
The swearing in will be held in the commissioners board room at 110 N. Green St., Morganton.
Senior Resident Superior Court Judge Robert Ervin will administer the oath of office to Mulwee, while Resident Superior Court Judge Dan Kuehnert will do so for Carswell and District Court Judge Clifton Smith for Brittain.
Each commissioner will be given an opportunity to make comments to the board and public, according to information from the county.
Due to COVID-19, anyone attending the meeting will be required to wear a face covering and complete a health risk assessment before entering the meeting room. Chairs will be set up for social distancing and will be available on a first-come, first-served basis, according to the county.
Light refreshments will be served after the ceremony and meeting.
Then at 3 p.m., the board will hold its December pre-agenda meeting. Commissioners will decide which items to consider at their regular meeting later in the month.
On the agenda for consideration is a request from Lacy and Ashley Williams to rezone 9.84 acres from Residential Three to Industrial. The property is owned by WITHAWD LLC, and the applicants want to establish a contractor's office and storage yard for their existing asphalt striping business, Hickory Sealing and Striping. Information from Burke County says the applicants plan to put a large metal structure on the property that will house several offices and a truck and equipment repair garage. The company's equipment and vehicles will be stored onsite as well.
While the property doesn't have an address, it sits on Rhodhiss Road across the street between Thoreau Court and Ridge Drive. That area is a residential area, according to county land records.
Another pre-agenda item is whether the board wants to uphold condemning a duplex located at 3021 A/B Perkins Ave. and authorizing up to $20,000 of county fund balance for code enforcement to remove the violations and nuisances.