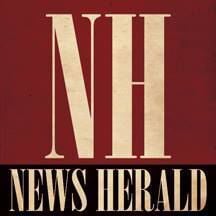 It appears that after the initial layoffs in March and April due to COVID-19, some people went back to work in Burke County in May.
Burke County's unemployment rate dipped down in May, falling to 13.8 percent. The county's jobless rate in April was 15.4 percent, according to information from the North Carolina Department of Commerce.
But the virus hasn't gone anywhere and Burke's positive cases continue to trend up, leaving many still unemployed. The county's unemployment is still a far cry from where it was at the same time last year at 3.7 percent.
With a labor force of 37,907 workers, a 13.8 percent unemployment rate means that 5,221 are still without a job.
Burke was one of 34 counties in the state that saw a decrease of its rate in May, while 65 counties saw rates increase over the month. All of the counties in the Unifour saw their rates decrease from April to May.
And when it came to metro areas, Asheville, which previous to COVID-19 enjoyed the lowest unemployment rate in the state, had the highest rate in May at 16.1 percent in May, according to the state's commerce department.
Of the 15 metro areas in the state, the Hickory-Lenoir-Morganton metro area had the third-highest jobless rate at 15 percent in May. The Fayetteville metro areas had the second-highest at 15.4 percent.
The government job sector in the Hickory-Lenoir-Morganton metro area lost 700 jobs from April to May.
But many of the job sections in the area gained jobs during the period. The manufacturing sector saw the biggest gains, adding 3,700 jobs in the metro area. Other sectors that saw gains were leisure and hospitality (600 jobs), trade, transportation and utilities (500 jobs), mining, logging and construction (200 jobs), education and health services (200 jobs) and the category of "other services" (100 jobs).
NC Works, the state's job search website, has hundreds of jobs listed for multiple employers in Burke County. The employers with the most jobs listed is Carolinas HealthCare System Blue Ridge in Morganton, with 100 job vacancies. Food Lion has 56 jobs listed for Burke County and the state has 44 jobs vacancies listed in the county. Bimbo Bakeries in Valdese has 30 jobs listed, while Lowe's Home Improvement in Morganton has 22 total jobs listed that are full- and part-time. Atrium Health has 18 jobs listed for the county, along with multiple other companies in the county.
Go to www.ncworks.gov to look for jobs available in the county and across the state.
The state unemployment rate for June is scheduled to be released Friday, July 17.
Be the first to know
Get local news delivered to your inbox!