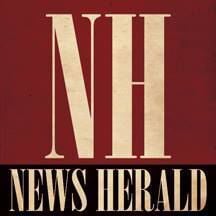 After falling in June, Burke County was among 99 counties in the state that saw its unemployment rate rise in July.
Burke's unemployment rate rose more than 1 percent in July to 8.3 percent, up from 7.1 percent in June, according to information from the North Carolina Department of Commerce.
Of the 38,897 in the labor force in Burke County, 3,214 are unemployed, according to commerce department figures.
But while Burke's jobless rate rose, its rate was lower than the other three counties in the Unifour area.
Alexander had a rate of 8.5 percent; Caldwell County had a rate of 9.7 percent, and Catawba had a rate of 9.3 percent for July.
Hickory-Lenoir-Morganton metropolitan statistical area had an unemployment rate of 9 percent in July. That means with a labor force of 166,984, 15,099 people are out of a job.
The commerce department says 1,100 jobs in the government sector were lost between June and July in the Hickory-Lenoir-Morganton metro area, while the manufacturing sector lost 300 jobs during the same period.
However, the professional and business service sector gained 500 jobs; the trade, transportation and utility sector gained 300 jobs; and the leisure and hospitality sector added 200 jobs, according to the state commerce department.
NC Works, the state's workforce and job search system, shows Carolinas HealthCare System Blue Ridge has the most job openings currently, at 161, of any employer in Burke County.
Numerous retail stores in Burke County have job openings, including Lowe's Home Improvement with 41 and Food Lion with 39 openings. In addition, there are manufacturing companies in Burke looking for workers, as well as the school system and Western Piedmont Community College with 17 job openings.
Even the Army National Guard has three job openings in Burke County.
The state unemployment rate for August is expected to be released on Friday, Sept. 18.
Be the first to know
Get local news delivered to your inbox!