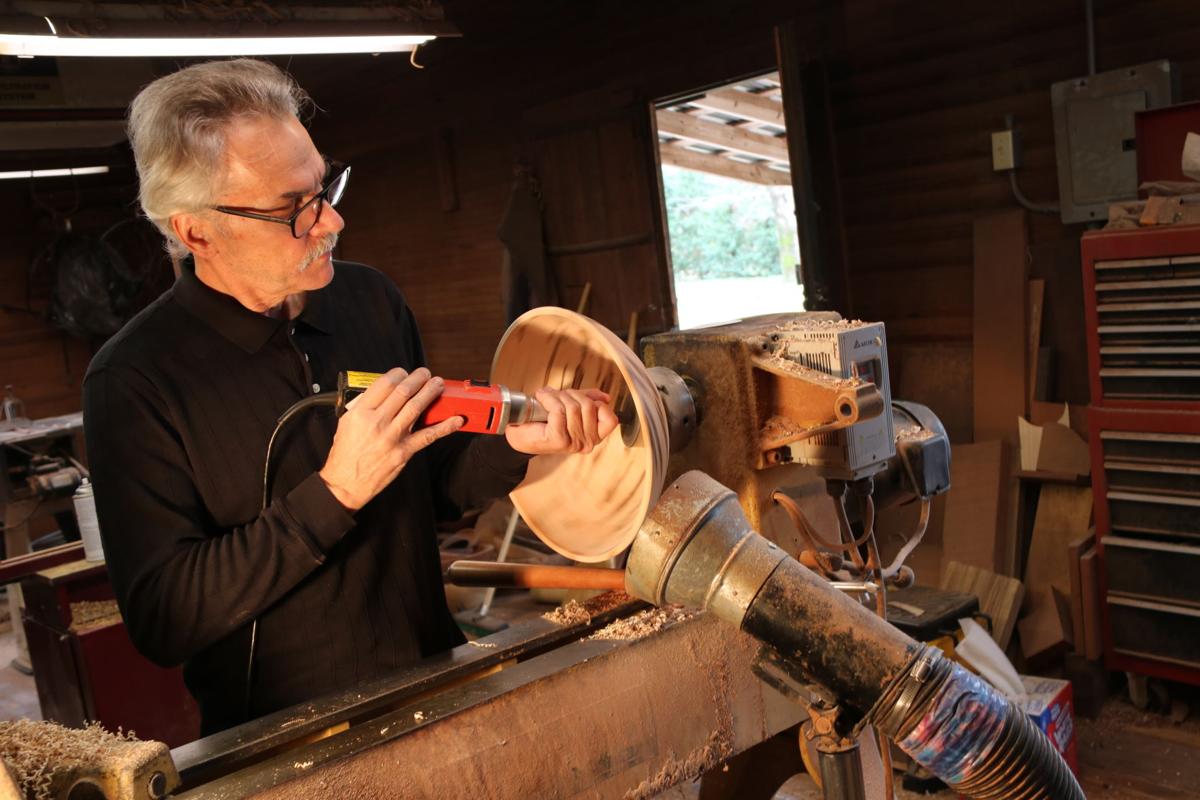 For the past 17 years, Morganton resident Steve Noggle has been using his grandfather's depression-era store that he transformed into his woodshop to take raw wood and make them into unique creations.
Noggle, who was born in Morganton, spent 25 years as an engineer in the furniture industry before he took a chance at learning the art of wood turning, which involves using a lathe and a bowl gouge.
"I was always interested in carpentry and wood," Noggle said. "I have made some of my own furniture and, one day, a friend of mine suggested I do wood turning."
He bought a cheap lathe, practically taught himself the craft and the rest is history. He now has completed thousands of wood art pieces, including salad bowls, vases, hollow formed vessels, natural - edged bowls and decorative bowls, and shows them in multiple galleries locally and in neighboring cities.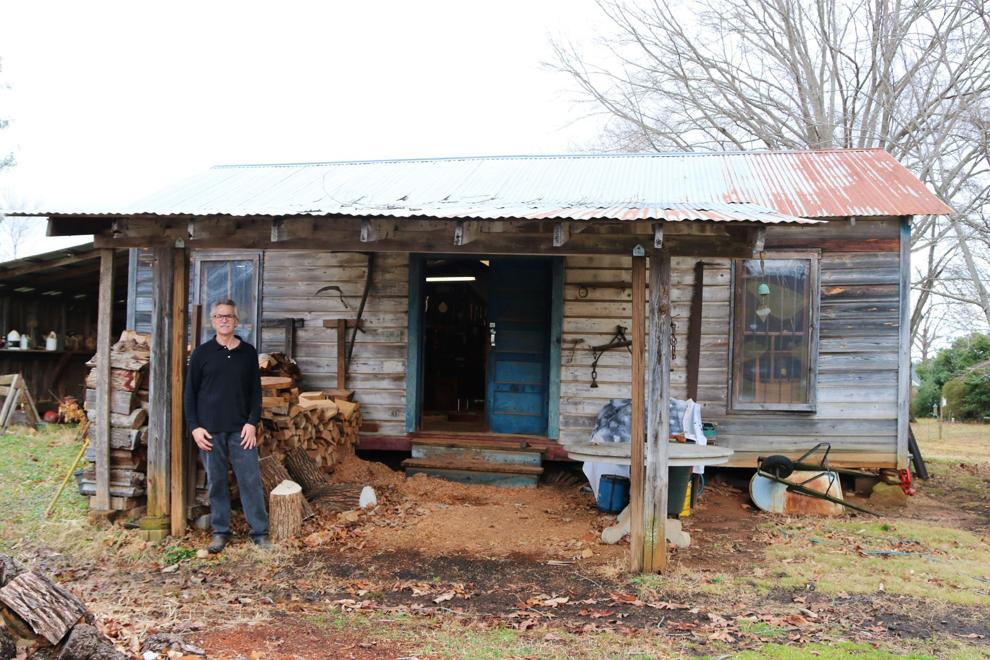 "I wanted to get out of the furniture business … I wanted an excuse, at the time, to have another way of having an income and enjoying it, " Noggle said.
He does all his work in his backyard where his shop is located. The woodshop once was used as a store owned by his grandfather to sell the family's farm produce in the 1930s and '40s and was located on Enola Road before it was uprooted and moved to Noggle's backyard.
After buying large tree logs from local loggers or cutting off burls from trees, he uses a chainsaw to cut off a piece of the log with the size depending on what he is making.
"With that chunk, I bring it into my shop and carve the piece I want out of the log," Noggle said. "Basically, it (the lathe) turns the wood and I carve the shape that I want while it is spinning."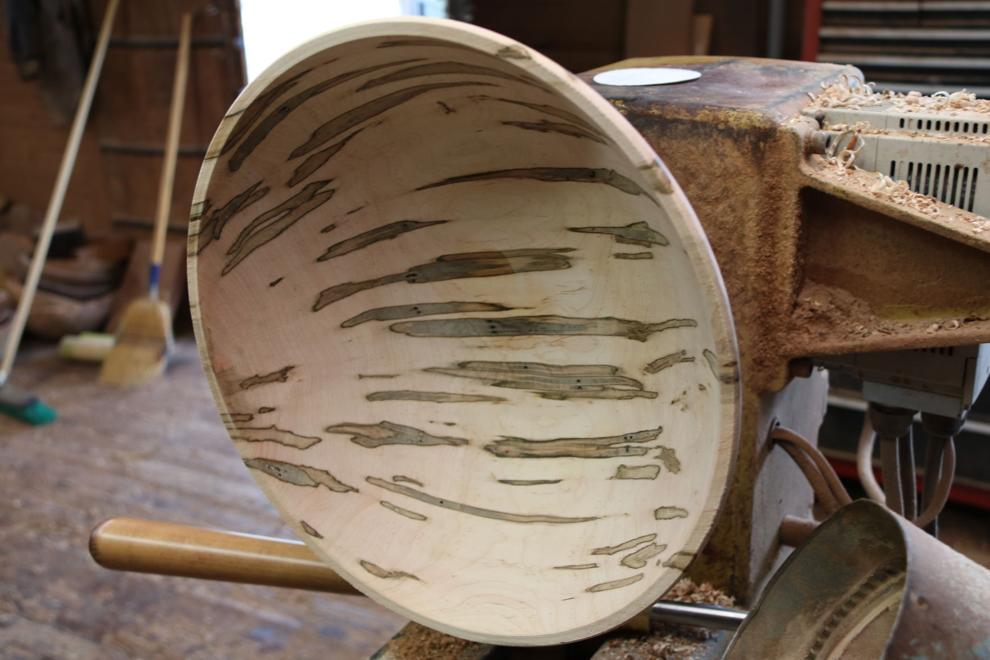 He uses several types of wood including maple, cherry, ambrosia, walnut, oak and burl wood.
When attaching the piece of wood to the lathe, it holds up the bowl and spins it at a fast rate so that he can use the bowl gouge to start carving. After he is done carving, sometime s the finished product warps and becomes uneven along the edges, so he has to carve and smooth it out again.
Noggle can make one of his wooden bowls in as quickly as one day, but sometimes it takes longer than that depending on how much detail he is putting into it, he said.
"I form them and then let them dry for a couple of weeks and then work on them again after they dry," he said.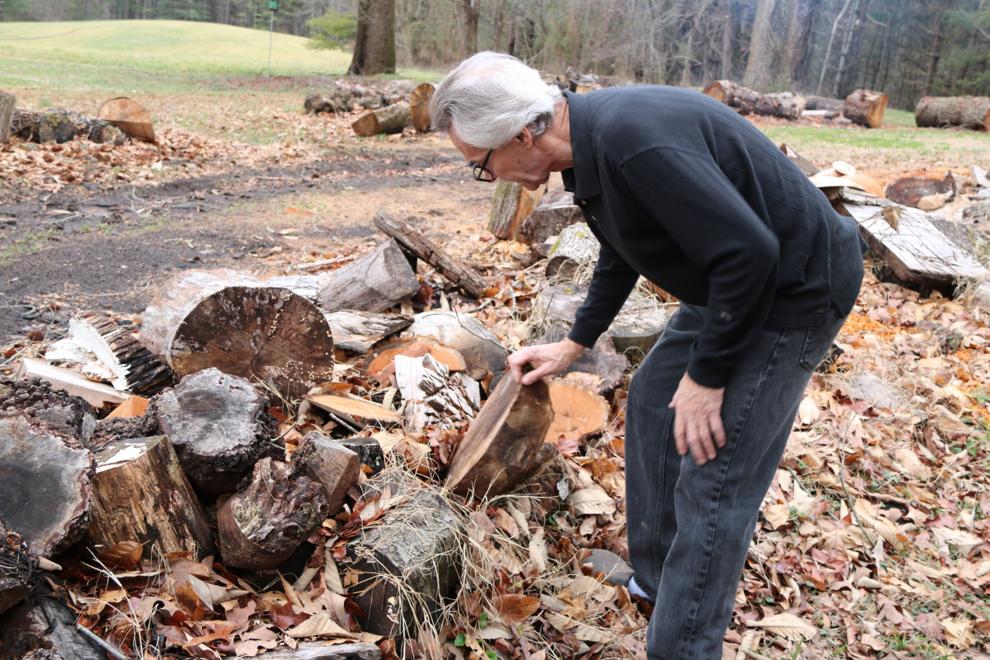 He finds joy in people who end up purchasing his artwork, but says that it is not just about selling and making a profit.
"That is probably the most satisfying thing of all," Noggle said. "Sure you can go to a show or sell at the gallery … sure it is great to make money, but it is even greater satisfaction to see somebody wanting your piece to put in their home."
To Noggle, the craft can be almost a form of meditation.
"I get kind of lost in it," he said. "It is definitely a freehand (craft) … you don't have a piece of paper that says 'move your tool this way, '" he said.
He says wood turning is similar to spinning pottery in that it is up to the creator in what the finished product looks like. He has never used instructions when making any of his creations.
"Your hands and eyes make the piece you want," Noggle said. "I just figured it out on my own."
Back in the fall, Noggle was injured when one of his bowls detached from the lathe and ended up flying off and hitting him on the arm and broke one of his bones.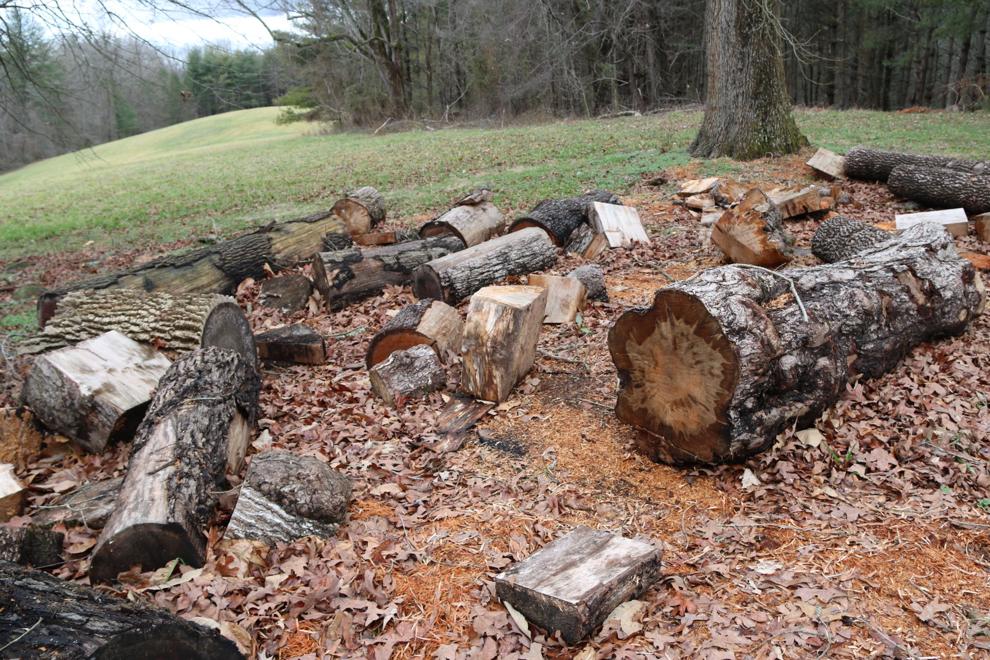 The injury has been a wakeup call to how much time and effort he is putting into his production. Noggle plans on focusing on more quality pieces than how much he is producing.
Noggle showcases his work mainly at the Southern Highland Craft Guild and the Ariel Gallery in Asheville where he is a co-owner. The gallery is located at 19 Biltmore Ave. in Asheville. He also has pieces at the Hamilton Williams Gallery in downtown Morganton located at 403 E. Union St.