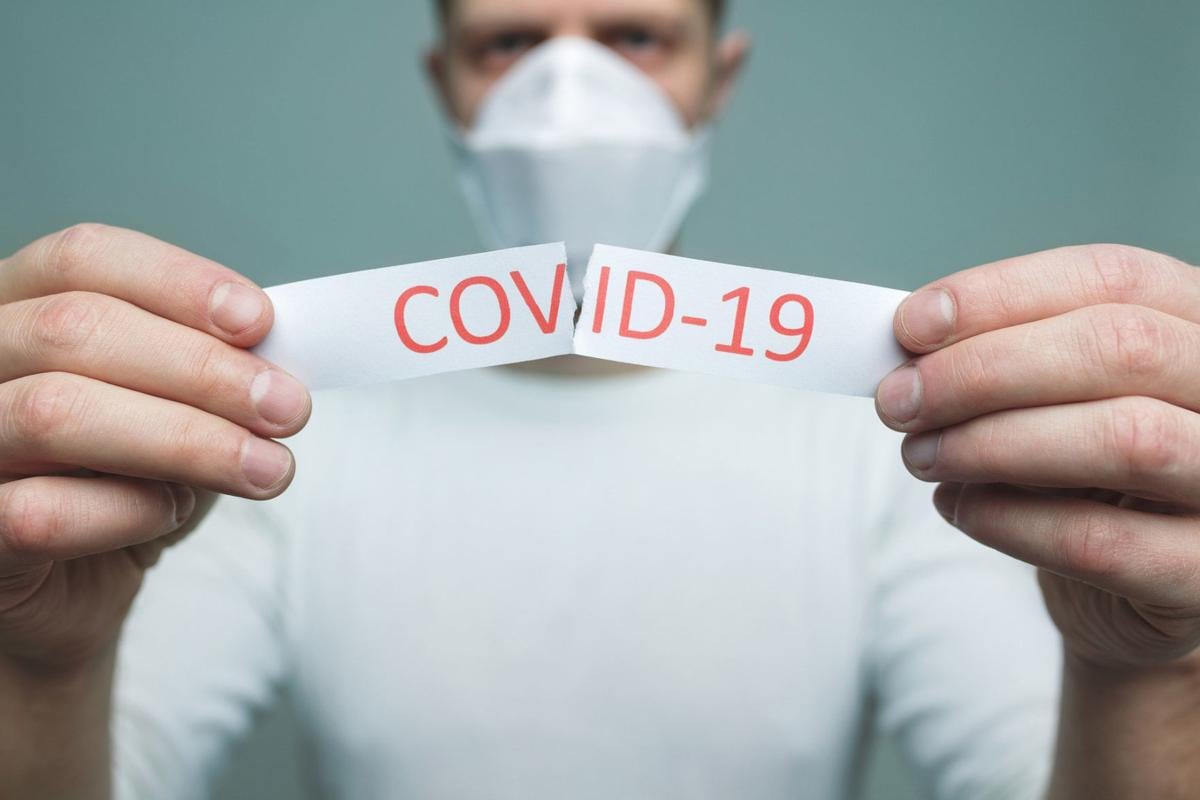 County public health officials were notified Monday of the 45th and 46th deaths in the county from COVID-19.
The 45th death was COVID-19 associated and claimed the life of a person who was in their 80s and hospitalized but later died from underlying medical conditions, according to a release from the Burke County Health Department.
The 46th death was COVID-19 related and claimed the life of a person in their 50s who was hospitalized and later died from COVID-19 related complications, the release said.
A previous News Herald article quoted Burke County Public Information Officer Lisa Moore explaining the differences between COVID-19 related and COVID-19 associated deaths.
"By the State's definition, COVID-associated are those who die from their underlying medical condition but have tested positive for COVID," Moore previously told the newspaper. "COVID-related are those that may or may not have had underlying medical conditions but died due to strictly COVID related conditions."
Public health officials also reported that the county has added 15 new cases of COVID-19 to its total since Saturday, bringing the total number of cases to 2,383, up from 2,368 cases Saturday.
The county's COVID-19 dashboard listed 2,052 recoveries out of 2,379 total cases reported on the dashboard, with eight people hospitalized.
Residents with relatives in nursing homes got a bit of good news Monday when it comes to visiting their loved ones indoors.
The state has eased restrictions for indoor visitation of relatives in nursing homes, allowing people to see their relatives as long as the nursing home has not had any cases of COVID-19 for at least 14 days and the county where the nursing home is located has a percent-positive testing rate less than 10 percent, according to a release from the North Carolina Department of Health and Human Services.
The cumulative positivity rate is 9.7 percent, according to the county's COVID-19 dashboard. Burke County Public Information Officer Lisa Moore said the county's percent positive last week was 4.4 percent.
The easing of restrictions came as North Carolina's key metrics for measuring the spread of the novel coronavirus continued to remain stable with strong infection prevention and control requirements in place, the release said.
"We have focused on protecting the health of nursing home residents since the start of this crisis," said NCDHHS Secretary Dr. Mandy Cohen in the release. "Our progress in testing, infection control and slowing the spread of COVID-19 in our communities allows us to move forward with safe indoor visitation in accordance with federal guidance."
The state reported Monday that there were 208,248 total cases of COVID-19, with 3,445 deaths and 897 people hospitalized, according to the NCDHHS website. Of the total cases reported, 184,422 cases were presumed to be recovered.
There have been 2,999,853 COVID-19 tests performed across the state, with the total percent of positive tests sitting at 5.3 percent, NCDHHS said.
The county health department is reminding all residents they are required to wear a face covering inside and outside when they cannot physically distance more than 6 feet away from others.
Health officials continue to urge anyone who has been tested for the novel coronavirus to remain at home until they receive their test results back. It takes about two days to receive test results back, according to NCDHHS.
To make an appointment for COVID-19 testing at the Burke County Health Department, call 828-764-9150. The health department also reminded citizens to make sure they give the name on their birth certificate and their address so positive test results are attributed to the correct county.
For questions about the virus, call the county's public information line at 828-764-9168.
Get local news delivered to your inbox!
Subscribe to our Daily Headlines newsletter.