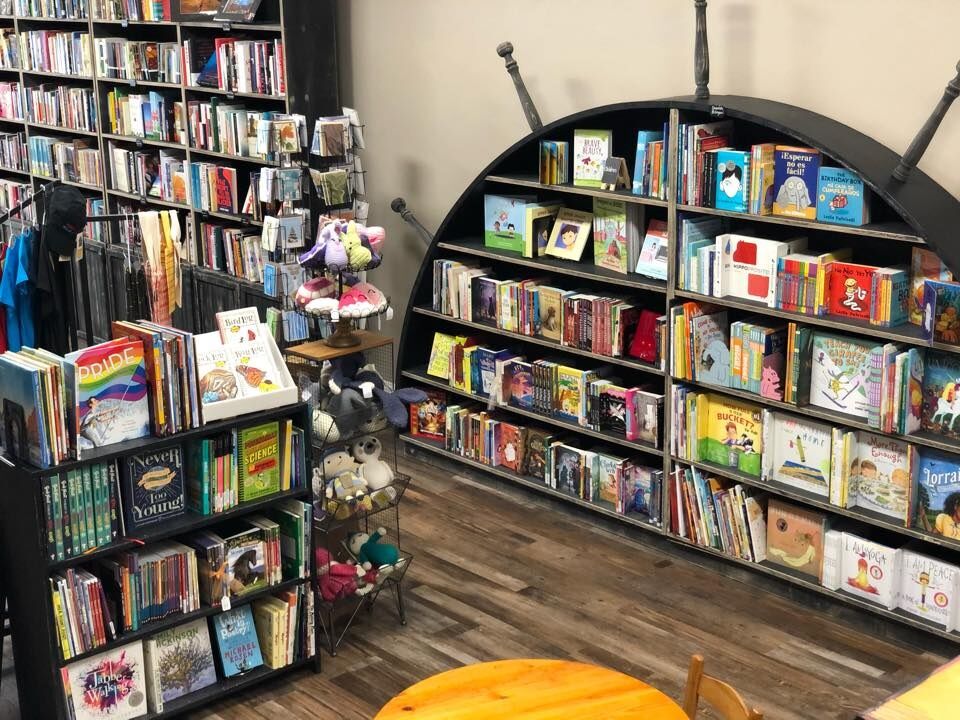 For the third time in as many years, Morganton's Adventure Bound Books is expanding.
After opening in June 2018 at 134 N. Sterling St. and moving up the street to 120 N. Sterling in September 2019, Adventure Bound is on the move again. This time, the bookstore is headed to 117 W. Union St. in a move set to happen later this year.
"We are going to begin the moving process Aug. 1," owner Angela Shores said. "The hope is to be completely moved and mostly settled by Aug. 21 when we do our Bookstore Romance Day celebration."
The move roughly will double the amount of space Adventure Bound has to work with to about 3,000 square feet, Shores said. The bookstore's initial location was 550 square feet. Shores described her business' move as "incredible" and "hopeful" for her.
"It is extremely meaningful (to be able to grow)," Shores said. "From the very beginning, the intention and vision for the bookstore has been to not only provide access to stories through selling books, but to also support the community through those stories, finding their own stories and telling their own stories. That's one of the reasons we're doing poetry nights and writing contests and we have story hour for kids and storybook camp.
"Getting into a bigger space is going to provide an opportunity for us to continue doing that programming and community outreach activities that I'm so passionate about. I'm really excited about being able to launch an after-school program for young readers and writers around the idea of storytelling. Once we get really settled in the new space, I'm really looking forward to being able to do that with that extra space."
Shores said the move will allow Adventure Bound to increase its in-store inventory of books.
"I have a hallway full of used books right now that I'm not able to put on the floor," Shores said. "Being able to have the extra space will allow of us to have more inventory available in-store."
During the past 12-plus months of COVID-19 troubles, Shores said Adventure Bound has been able to lean on its e-commerce site, allowing folks to "access the bookstore in their pajamas at 3 a.m." if the want arises.
"It also allows people — to purchase books — who are out out-of-state who are family and friends of people here in our community," Shores said. "It has allowed us to spread our reach. It has really been significant for helping us continue to survive and thrive through the pandemic and beyond.
"The nice thing about our e-commerce site is there's the personal touch. I see and process every order that comes in. So, there is still that personal community individual aspect of our e-commerce site that allows people to access more than they did before."
Adventure Bound currently has a graphic design intern and recently hired an event coordinator. With the expansion, more positions for floor management and professional roles may be added as Shores finds the need for extra help.
That might allow Shores more time for one of her favorite things — helping customers find the right books.
"I love when people trust me with recommendations for themselves and their loved ones," Shores said. "And I love even more when they come back and tell me how well that recommendation was received and how much they enjoyed that book."
The space into which Adventure Bound is moving currently is occupied by 5&2 Wig Haircare and Accessories, which owner Mia Kim says will close in May due to a lack of business.