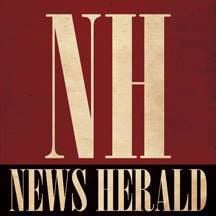 The Center for Workforce Inclusion Inc. has awarded Blue Ridge Community Action Inc. a $526,100 grant to help train workers age 55 and older.
Almost 90% of the grant, which originally was from the U.S. Department of Labor, will provide temporary employment to at least 97 low-income older North Carolinians living in Alexander, Burke, Caldwell, Catawba, Cleveland and Rutherford counties. The adults will participate in the Senior Community Service Employment Program, a cornerstone program of the Older Americans Act.
The program, the only federal job training program targeted exclusively to low income seniors, promotes personal dignity and self-sufficiency through work. It also allows eligible recipients to participate for up to four years, but the average national tenure is 19 months with the experience and training they receive leading to permanent employment.
As one of the larger Labor Department national grantees in the program, the center works through a network of local partners delivering various career training programs for eligible workers in 33 states. To date, the center has placed more than 90,000 older workers into permanent employment through the program.
"Our long-term, local partners are a key to the strength of the center and provide the systems to train older Americans into strategic advantage for employers and the country," said Gary A. Officer, the center's president and CEO. "We are very pleased to continue our support of Blue Ridge Community Action Inc. for the fourth consecutive year."
Stephanie Ashley, a program representative, explained why supporting the program is even more important this year.
"SCSEP has been a godsend during the COVID-19 pandemic," she said. "Participants have been able to continue to be paid emergency pandemic sick leave while they stay at home and in many cases, continue to receive training. Continuing to receive funds has prevented participants from becoming homeless.
"And now, the participants are slowly starting to be able to safely return to their training sites, where they help local community, faith-based, and public agencies carry out their mission, such as the Catawba County Nutrition Services, Yolkfellow of Caldwell County, Goodwill Industries of the Southern Piedmont, Burke Hospice and Palliative Care and the Habitat for Humanity ReStore. SCSEP is providing hope and the dignity of work to low income 55-plus who are not job ready and have the toughest employment challenges. The grant from the center is vital to our being able to deliver this program in our community."
Blue Ridge Community Action is a 501(c)(3) private, nonprofit corporation founded in 1965 to address problems related to poverty. Its mission statement, "Helping People, Changing Lives," is realized by providing services, advocacy and support for residents so they can become economically self-sufficient, improve the quality of their lives, and better provide opportunities for their families.