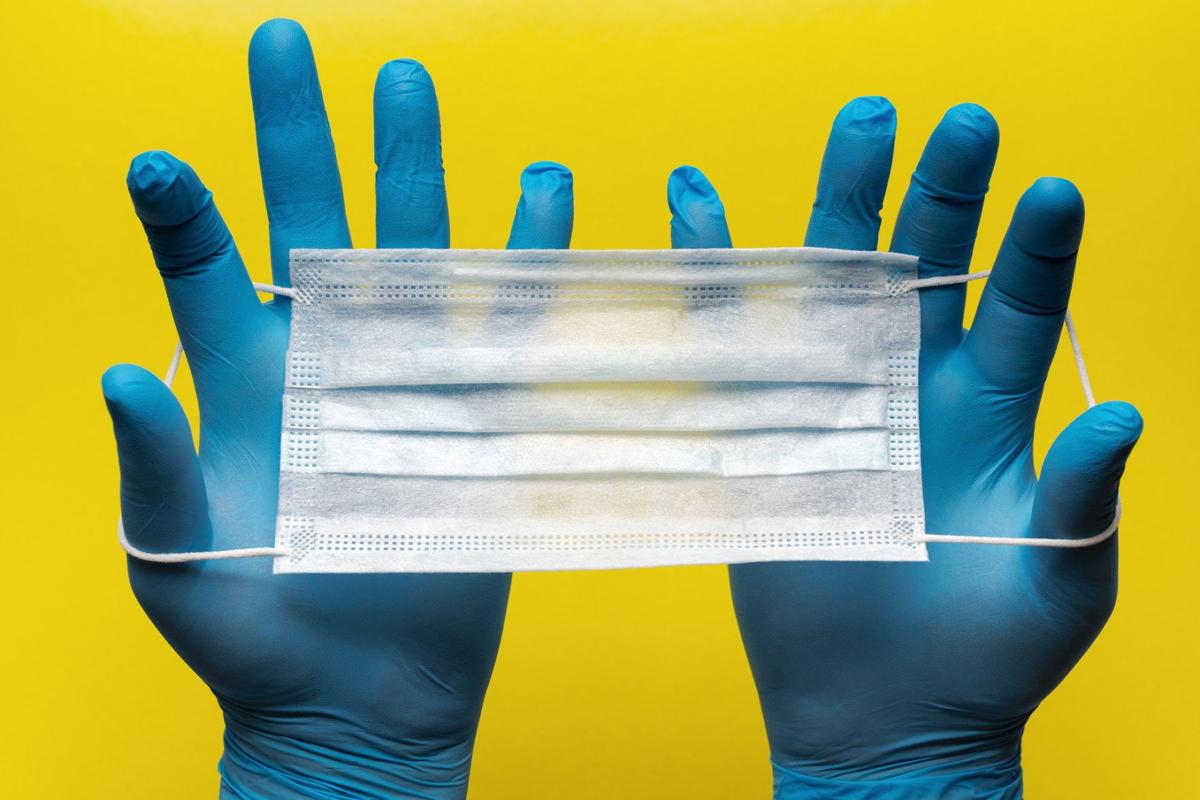 Another person has died after contracting COVID-19.
This person, the 65th person to die in the county from COVID-19, was in their 90s and hospitalized but later died from COVID-19-related complications, according to a media briefing from the Burke County Health Department.
"We extend our sympathies to the family and friends of this individual," said Rebecca McLeod, director of the Burke County Health Department. "These losses serve as a terrible reminder that this infection continues to spread within our community and has the potential to cause fatal results to anyone infected with this infection."
The county also saw another 90 cases of COVID-19 to its total since it was last updated Saturday.
The new cases brought the county's total up to 3,591, according to another media briefing from the Burke County Health Department. That's up from 3,501 cases reported Saturday.
Friday and Saturday saw 92 cases added to the county's COVID-19 totals.
The health department said there are multiple reasons for the recent jump in cases, including:
Increased testing within the county with 22 permanent testing sites within the county.
The time between notification of testing sites and the notification of health department personnel.
Community spread and household contacts spreading the virus.
People gathering in groups of more than 10 people indoors without physical distancing or wearing masks.
People going to work, events, church and other places within the community when they are sick and spreading the infection to others.
Active cases in the county had shot up last week to 547, but were coming back down Monday afternoon at 514 cases, according to the county's online COVID-19 dashboard. Of the 3,531 cases accounted for on the dashboard, 2,953 cases were reported to be recovered. Ten people were reported hospitalized with the novel coronavirus.
The dashboard lags behind daily media briefings, which only include the total number of COVID-19 cases in the county.
Across the state, cases of COVID-19 went up to 314,207 with 1,424 hospitalizations and 4,814 deaths, according to the North Carolina Department of Health and Human Services. The daily percent positive rate was 8.1 percent.
With Thanksgiving a little more than a week away, health officials are urging the public to follow gathering restrictions, which have dropped to a limit of 10 people for indoor gatherings.
For those who do plan to have gatherings for Thanksgiving, the state has advised getting a screening COVID-19 test three to four days before the gathering. The screening test can help someone know if they have COVID-19 even if they don't have symptoms, but it can miss some infections.
Call ahead to testing sites to make sure screening tests are offered at those locations, and visit ncdhhs.gov/testingplace.
Traditional Black Friday shopping is frowned upon this year, as any large gathering of people poses an increased risk for spreading COVID-19, according to the guidance released by NCDHHS last week.
People at high risk for COVID-19 complications should limit in-person shopping. People who have recently been diagnosed with COVID-19, have COVID-19-like symptoms or who have been exposed to COVID-19 should not shop in person until their isolation or quarantine period is over.
Those who choose to shop in person should follow the three W's of wearing a mask, waiting 6 feet away from others and washing hands frequently with soap and water or using hand sanitizer, and remember stores are limited to 50 percent capacity, NCDHHS said.
Knowing there are some who won't follow the gathering restrictions, the county has issued a plea to citizens in its recent media briefings.
"If you are going to have a small gathering regardless of the recommendations, please make sure that people wear their face coverings while inside and that everyone physically distances themselves more than 6 feet away from others," said the county's media briefing Monday.
To make an appointment for COVID-19 testing at the Burke County Health Department, call 828-764-9150. The health department also reminds residents to make sure they give the name on their birth certificate and their address so that positive test results are correctly attributed to the county.
For questions about the virus, call the county's public information line at 828-764-9168.
Get local news delivered to your inbox!
Subscribe to our Daily Headlines newsletter.