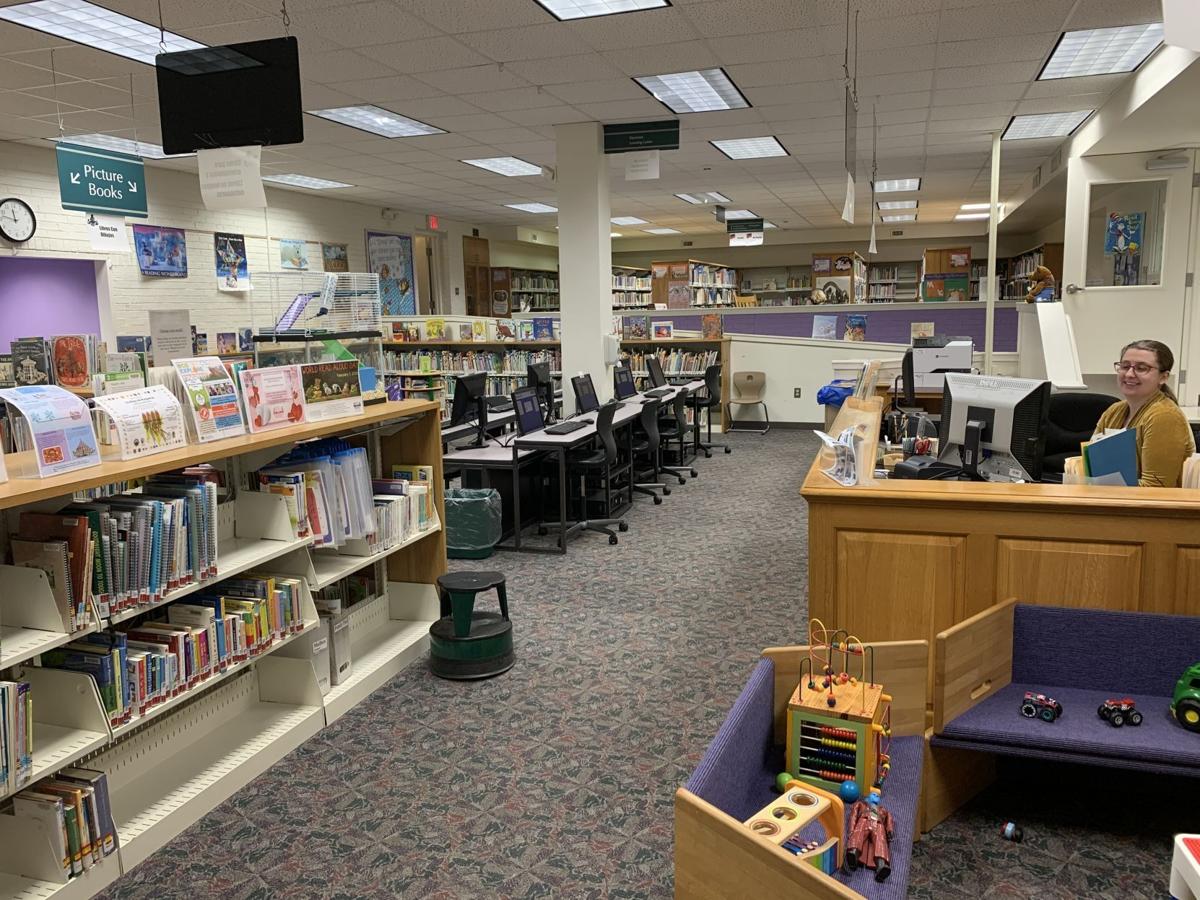 Most Wanted list
Those who have a new or gently used copy of any of the Top 10 titles and would like to donate it to the library, it would be most appreciated. To date, the library has received 902 of the "most wanted" books.
Current BCPL Top 10 holds
1. "Missing and Endangered" by Judith Jance – 15 requests
2. "A Gambling Man" by David Baldacci – 14 requests
3. "Miss Julia Happily Ever After" by Ann B. Ross –13 requests
4. "The Four Winds" by Kristin Hannah – 11 requests
5. "Ocean Prey" by John Sandford – 11 requests
6. "The Red Book" by James Patterson – 11 requests
7. "Sooley" by John Grisham – 9 requests
8. "Win" by Harlan Coben – 9 requests
9. "The Palm Beach Murders" by James Patterson – 8 requests
10. "Triple Chocolate Cheesecake Murder" by Joanne Fluke – 7 requests
Current New York Times Best Sellers
1. "Ocean Prey" by John Sandford
2. "The Hill We Climb" by Amanda Gorman
3. "The Devil's Hand" by Jack Carr
4. "The Four Winds" by Kristin Hannah
5. "Where the Crawdads Sing" by Delia Owens
6. "The Midnight Library" by Matt Haig
7. "Stargazer" by Anne Hillerman
8. "The Good Sister" by Sally Hepworth
9. "The Red Book" by James Patterson
10. "When the Stars Go Dark" by Paula McLain
Libraries available
All locations of the Burke County Public Library are now open to users without appointments. Appointments for computer use and study rooms will continue to be accepted. There will be a capacity limit at each location and a user's time in the library will be limited. Patrons are asked to check-in at the front desk upon entering the library. Curbside service for materials will continue to be available at all sites. Online programming and drive through pick-up events will also continue. Any additional changes in library operations will be posted on the library's website and Facebook page. Until further notice, the library will not be accepting donations of materials except for items for the Most Wanted List. For more information go to bcpls.org.
Library programs
Online and take-home programming is available for all ages! Zoom sessions and pre-recorded story times are available for birth through fifth grade, as well as age-appropriate take-home craft and activities bags. The Young Adults are doing a variety of weekly sessions through Zoom, including Jack Box Game nights and online book discussions. Adult and Young Adult Subscription boxes and take-home craft kits are available for pick up at all sites, just call your library to register. Information on all this and more can be found on our website and our Facebook Page.
Pick it up
The library is offering a number of take home options for families and children. Here's a list for May: Take it—Make it at MPL, Star Wars themed Boredom Buster STEAM Kits at MPL and VPL, May Busy Bags at VPL, Bug Magnet Craft at CBH, Cutie Patootie Club at CBH, Enrichment Bags at CBH, Family DIY Storytime Bags at MPL, Moms Rule! Mother's Day Craft at VPL, Cooking with Amber at VPL, and Science Academy at VPL Additional take-home options will post periodically on our storytime group on Facebook and the library website. All take-home crafts, kits, and bags are of limited quantity and items are subject to change. Call the libraries for more information at 828-764-9274 (MPL), 828-874-2421 (VPL), or 828-764-9283 (CBH).
Wowbrary
Get a jump on all the new books at the library by signing up for Wowbrary at Wowbrary.com. Every week Wowbrary will send you a list of all the new items added to the library's collection. Click on an item to go to the library's online catalog where you can place a request for the book. This service is made possible by the Friends of the Burke County Public Library and the Library Foundation of Burke County.
eBooks @ your library
There are 2,977 Burke County Public Library users registered to use the library's digital collection available through the e-iNC consortium and NC Kids Digital Library. These users check out over 3,400 items every month. This digital collection includes eBooks, audiobooks, and streaming video available to Burke County Public Library cardholders. There are more than 27,300 items in this collection. Apps are available for download for a variety of devices including Kindle, Nook, iPhone, and Android phones. Go to http://omc.overdrive.com to see the apps. To access the collection and download items go to http://e-inc.lib.overdrive.com and follow the instructions to set up an account. You will need to know your library card number and your PIN. Please contact the library if you need any assistance.
Find us on the web
Go to www.bcpls.org and check out the listed programs and events. Unless noted otherwise, all library programs are free. Some programs have pre-registration and age requirements. The Burke County Public Library is now on Facebook, Twitter and on Pinterest @bcpls.