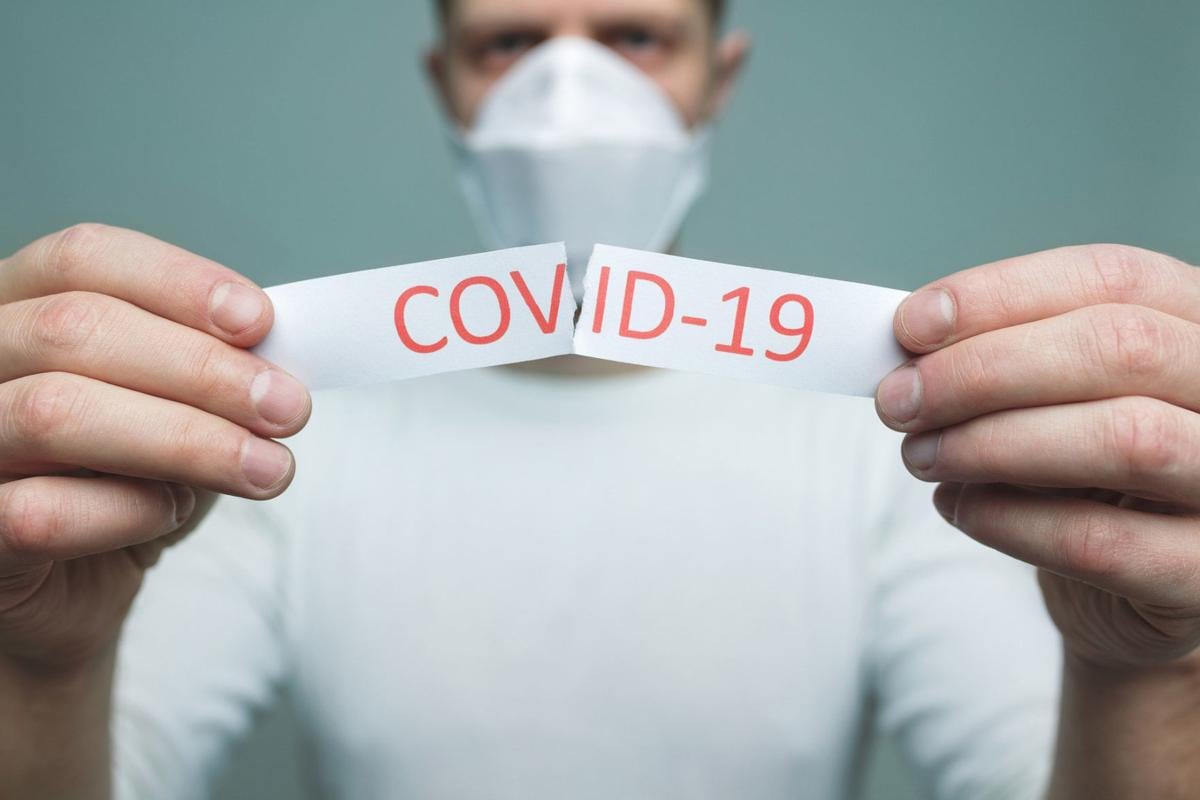 Burke County marked another unfortunate milestone by breaking 3,600 total cases of the coronavirus.
The county saw 32 new cases of COVID-19 added to its total Tuesday, bringing it up to 3,623 cases, according to a media briefing. That's up from the 3,591 cases reported Monday.
There were 2,980 recoveries reported Tuesday on the county's online COVID-19 dashboard, up from 2,953 reported Monday. Active cases grew from 514 Monday to 562 Tuesday, and 10 people were hospitalized with the virus.
The online dashboard lags behind the daily media briefing.
Burke County Health Department officials continue to urge residents to get their flu shots if they haven't already and to be mindful of the pandemic when finalizing their Thanksgiving plans.
The media briefing from the Health Department urged people not to gather in large groups, especially indoors, with people they have not been in close contact with over the last several months.
"Any of these types of gatherings pose a risk for COVID-19 transmission along with the flu and other illnesses," the briefing said.
The county also is pleading with people not to host or attend gatherings if they have been diagnosed with COVID-19, are waiting on test results, have COVID-19 symptoms, have been told to quarantine or isolate, or may have been exposed to someone with COVID-19.
Gov. Roy Cooper last week dropped the indoor gathering limit from 25 people to 10 people as COVID-19 has continued to increase.
"If you are going to have a small gathering regardless of the recommendations, please make sure that people wear their face coverings while inside and that everyone physically distances themselves more than 6 feet away from others," the county's media briefing said.
State case count
Cases continue to climb across the state, with 317,495 cases, 1,501 hospitalizations and 4,852 deaths reported. The daily percent positive rate rose to 8.6%.
Cooper took to a news conference Tuesday to introduce a new system to help counties with high numbers of COVID-19 address the growth of cases.
The new system offers a map that color codes counties into red for critical community spread, orange for substantial community spread and yellow for significant community spread depending on the following metrics:
Case rate, or the number of new cases in 14 days per 100,000 people.
Percent positive, or the percent of tests that are positive over 14 days.
Hospital impact, or the percent of COVID-19 hospitalizations, number of COVID-19 related visits to the emergency department, staffed open hospital beds and critical staffing shortages over 14 days.
For counties to be categorized as red, they must have more than 200 new cases per 100,000 people in the last 14 days and either a percent positive rate higher than 10% or a high impact on county hospitals. To be categorized as orange, counties must have 101 to 200 new cases per 100,000 people in the last 14 days and either a percent positive rate between 8 to 10% or a moderate impact on county hospitals.
All other counties are listed as significant community spread.
When the state debuted the new tracker Tuesday, Burke County was categorized as yellow for significant community spread. Caldwell County was listed as orange for substantial community spread, and Avery County was listed as red for critical community spread.
The new tool lists advice for people, businesses, community organizations and public officials. It will be updated the second week of each month.
Some of those tools include the same ones that have been encouraged for months: wearing a mask, waiting 6 feet away from others and washing hands frequently with soap and water or using hand sanitizer.
To make an appointment for COVID-19 testing at the Health Department, call 828-764-9150. The Health Department also reminds residents to make sure they give the name on their birth certificate and their address so that positive test results are correctly attributed to the county.
For questions about the virus, call the county's public information line at 828-764-9168.
Get local news delivered to your inbox!
Subscribe to our Daily Headlines newsletter.