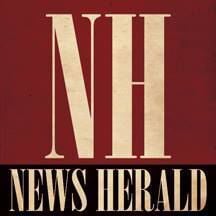 Burke County commissioners have approved a lease agreement with a developer for "glamping" at the county park at Lake James.
Shane Prisby, interim planning director for Burke County, presented the Burke County Board of Commissioners with the terms of the agreement before the board approved it during a recessed meeting Tuesday.
The lease agreement with Lake James Glamping LLC calls for a 25-year lease for 12.5 to 15 acres of real property at 1025 Eagle's Nest Way in Morganton. Lake James Glamping LLC would, at its cost, construct between 15 to 30 glamping structures on the property. It also would install an access road, parking, a dock and utilities, according to the agreement.
The developer would pay the county a total of $5,000 a year, as well as $1,000 a year for each additional structure — after the third structure is built — that opens for rental. The county also would receive 3% of monthly gross rental sales once the third glamping structure is built, the agreement says. The developer also would pay occupancy taxes.
The money the county would collect from the project would go into the county's general fund.
Burke County Manager Bryan Steen told commissioners the agreement is just getting the process started. He said the development of the project would have to be acceptable to the county. He said the county wants to ensure the wellbeing of the property and to make sure the people coming there have the kind of experience they want to have.
The county will review and have to approve plans for the development, Steen said.
County attorney J.R. Simpson said within 90 days of signing, Lake James Glamping has to present to Prisby and other county staff a site plan and the county has to agree to the site plan.
The proposal is in the upset bid period. According to the county, it proposes to accept and enter into the development agreement unless an upset bid is received before 5 p.m. on May 17 by Simpson at 401-B S. Green St., Morganton, N.C. 28655.
The county says the upset bid must increase the initial rental due from $5,000 to $5,300; increase the per unit additional rental due from $1,000 to $1,100; and increase the percentage rental due from 3% of gross sales to 3.15%.
Commissioners also approved reclassifying the deputy county manager/planning director to planning director. Steen said the county will start the search for the planning director position soon.
Steen said he plans to propose a position for an assistant county manager in the upcoming 2021-22 proposed fiscal budget, which he will present to commissioners on May 18. After the presentation of his proposed budget, commissioners will hold several budget meetings before voting on a final budget.
The 2021-22 budget year will start July 1.