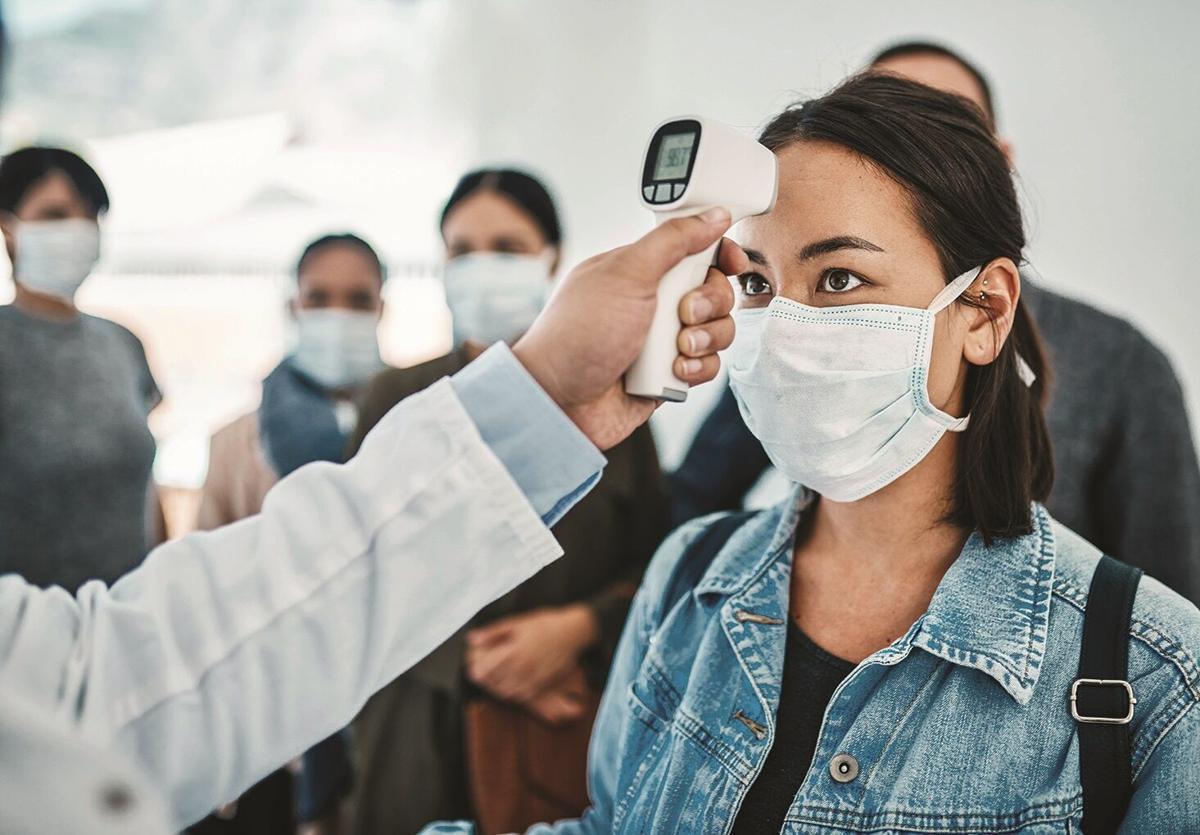 Burke County's number of COVID-19 cases grew by 47 from Friday to Monday, according to a pair of media briefings released by the county's health department.
After Friday's media briefing reported 2,930 cases, a rare Sunday briefing added 23 to that number with 2,953 cases and Monday's regular release showed an additional rise of 24 cases, putting Burke County at 2,977 total cases as the pandemic continues to affect the area more than seven months after the county's first confirmed case on March 24.
"We need individuals that are sick with anything to please stay at home until you are well," the briefing read. "It is extremely important for those who are sick with any infection including COVID-19, those who have been in close contact with someone who is COVID-19 positive or anyone who has been tested for COVID-19 and waiting on test results to stay at home and not be around other people for any reason.
"Those who are sick staying at home plus everyone wearing face coverings and washing your hands often will slow the spread of this infection within our community. We are asking everyone to do their part whether they believe in this infection or not so others will not get sick."
The county's online COVID-19 dashboard, which tends to lag behind the daily briefings in terms of total numbers, reported Monday afternoon that 2,508 people in the county had recovered from the virus while 396 people were dealing with active cases, five of whom were hospitalized at the time. The county remained at 54 COVID-associated deaths.
The N.C. Department of Health and Human Services' online COVID-19 dashboard reported on Monday afternoon 261,742 total cases in the state out of 3,863,108 completed tests, with 1,193 people in the state hospitalized for the virus. A total of 4,170 people in the state affected by the virus have died. The dashboard reported that over the past two weeks, Burke County has seen 273 cases per 100,000 residents.
With Halloween coming up this weekend, the Burke County Health Department's briefings also are offering some tips for ways to stay safe and healthy.
Some examples provided of low-risk Halloween activities include carving and decorating pumpkins outside while socially distanced with friends and neighbors, decorating the house, outdoor Halloween scavenger hunts, virtual costume contests, Halloween movie nights at home, and scavenger hunt-style trick-or-treat searches with household members.
Moderate-risk activities include no- or low-touch trick-or-treating, preparing individually wrapped goody bags for trick-or-treaters to pick up at the end of the driveway or edge of the yard, individual pieces of candy spaced out on tables for trick-or-treaters to take themselves, gently tossing candy to trick-or-treaters from 6 feet away, using a "candy chute" to pass candy from the porch to trick-or-treaters, reverse trick-or-treating where children dress in costumes at home for neighbors to walk or drive by to drop off candy, small outdoor costume parades that are socially distanced, outdoor costume parties with masks and social distancing required, and outdoor Halloween movie nights with friends and family who are socially distanced.
"Halloween is this weekend and with cases of close contacts and community spread not slowing, the health department is asking residents to only participate in the lower to moderate risk activities for Halloween listed in the state's guidance," the briefing reads.
For those struggling to pay rent or utilities, the Housing Opportunities and Prevention of Evictions program will provide rent and utility assistance to low- and moderate-income renters who have fallen behind because of COVID-19. The HOPE program will provide up to six months of rent or utility assistance. To apply online, visit nc211.org/hope. To apply by phone, call 2-1-1 from 7 a.m. to 6 p.m. Monday through Friday and choose either English or Spanish.
NCDHHS says anyone with symptoms or anyone who thinks they have been exposed to COVID-19, whether or not they have symptoms, should be tested for the virus.
To make an appointment for COVID-19 testing at the Burke County Health Department, call 828-764-9150. The health department also reminded residents to make sure they give the name on their birth certificate and their address so that positive test results are correctly attributed to the county.
For questions about the virus, call the county's public information line at 828-764-9168.
Concerned about COVID-19?
Sign up now to get the most recent coronavirus headlines and other important local and national news sent to your email inbox daily.