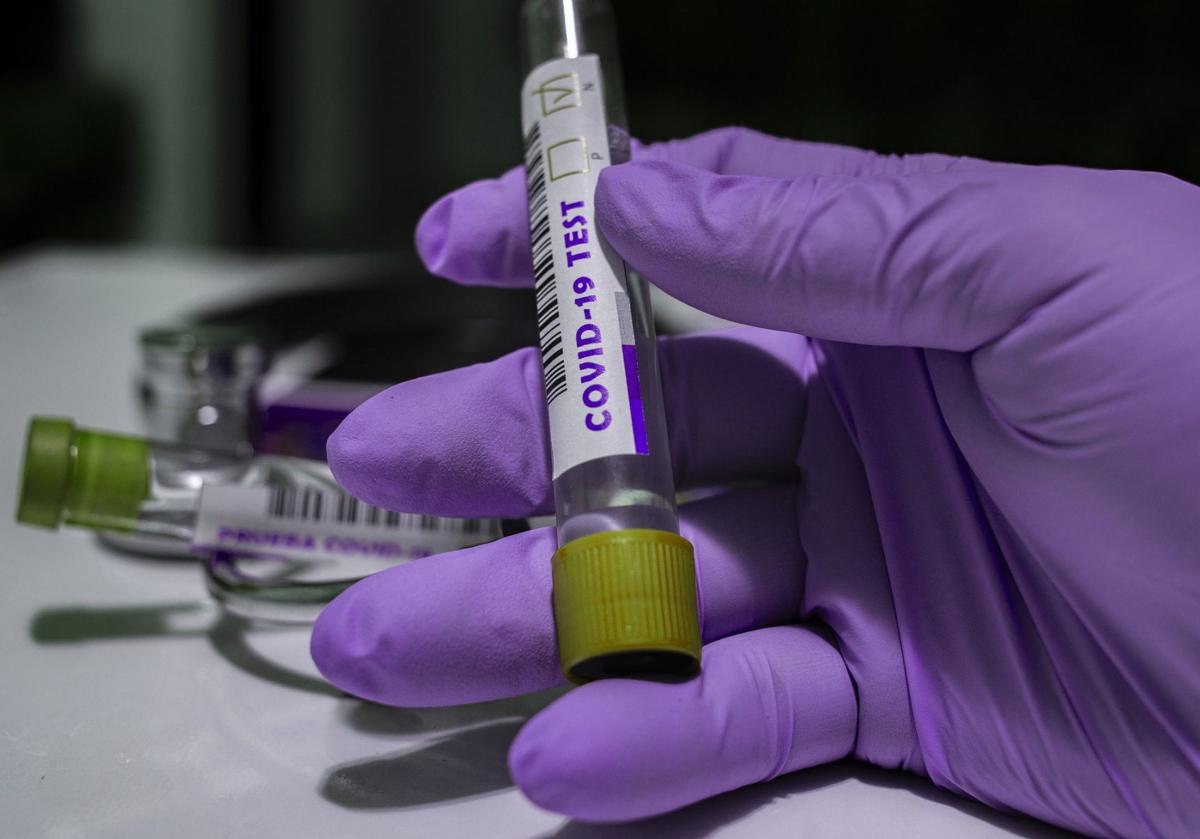 Cases of COVID-19 in Burke County climbed by 136 Monday, bringing the total to 684 cases.
That is the county's highest day-over-day increase in the number of cases, said Burke County Public Information Officer Lisa Moore.
"It is due in large part to continuing to increase testing among companies and individuals," Moore said. "Everyone needs to remember that the more testing that continues to happen, the more positives will increase."
Moore also said cases will continue to increase if people continue to go out in the community to gatherings like parties, church gatherings or family reunions and ignore the three Ws of wearing a cloth face covering, waiting 6 feet away from others and washing hands frequently.
"Now is not the time to go back to doing the activities as you did them before," said the media briefing from the health department.
There have been 36,484 cases reported statewide, with 1,006 deaths and 739 people hospitalized, according to a briefing from the North Carolina Department of Health and Human Services.
According to the county's media briefing, the state has updated its COVID-19 testing parameters to include anyone who has attended a mass gathering, including protests, anyone who works in settings with a higher risk of exposure like a grocery store, restaurant, gas station or child care program, and people who live or work in high-risk settings like long-term care facilities, homeless shelters, correctional facilities and food processing plants.
The state has reported eight positive cases of COVID-19 in offenders at Foothills Correctional Institution, all of which were in offenders who were transferred to the prison from other facilities, said John Bull, a public information officer for the North Carolina Department of Public Safety. Most of the offenders were transferred from Wilkes Correctional, he said.
"[They were transferred there] because Foothills has been designated a regional medical isolation facility due to the fact it has single-cell housing, which allows for COVID-19 positive offenders to be housed in single-cell medical isolation," Bull said.
The prison was designated as a "red" facility Friday, Bull said, meaning that there are a significant number of offenders or staff who have tested positive for COVID-19.
As a result of that designation, all staff and offenders must wear cloth face masks, Bull said. The designation came after the offenders who tested positive for COVID-19 were transferred to Foothills.
A couple of people told The News Herald that employees at Wilkes Correctional were receiving additional pay because of their work with offenders who tested positive for COVID-19, but Bull said staff members at Wilkes and Foothills both were being paid the same amount.
He said in a statement that for the months of April and May, prison employees were approved emergency supplemental pay based on their level of offender contact. Health care staff at the facilities were approved for a 20 percent supplemental pay increase, and Bull said most of the other job classes at facilities were approved for a 10 percent increase.
Prison leadership is waiting on approval to extend the pay increases to the month of June, Bull said.
Medical-grade personal protective equipment has been made available for staff who work with COVID-19 positive offenders, and staff and offenders all have been given cloth face masks where they are required to be worn in red-designated facilities, Bull said.
On the education front, Gov. Roy Cooper said in a press conference Monday that officials are working to get schools open for in-person instruction in the fall.
"If we're careless now, if we ignore the three Ws, if we violate mass gathering rules, we don't just risk our own health, we risk the ability to get our students back in the classroom, learning in person with their teachers, socializing safely with their friends, getting back to a routine," Cooper said.
Dr. Mandy Cohen, secretary of the North Carolina Department of Health and Human Services, said key metrics the state is looking at when determining how to reopen the state are trending in the wrong direction.
She said the state reported on Saturday its highest number of new cases in one day with 1,370 new cases, Monday hospitalizations were the highest they've been for the state throughout the pandemic and the percent of positive tests in the state was among the highest in the country.
"I am concerned," Cohen said. "These trends moving in the wrong direction is a signal we need to take very seriously."
Get local news delivered to your inbox!
Subscribe to our Daily Headlines newsletter.