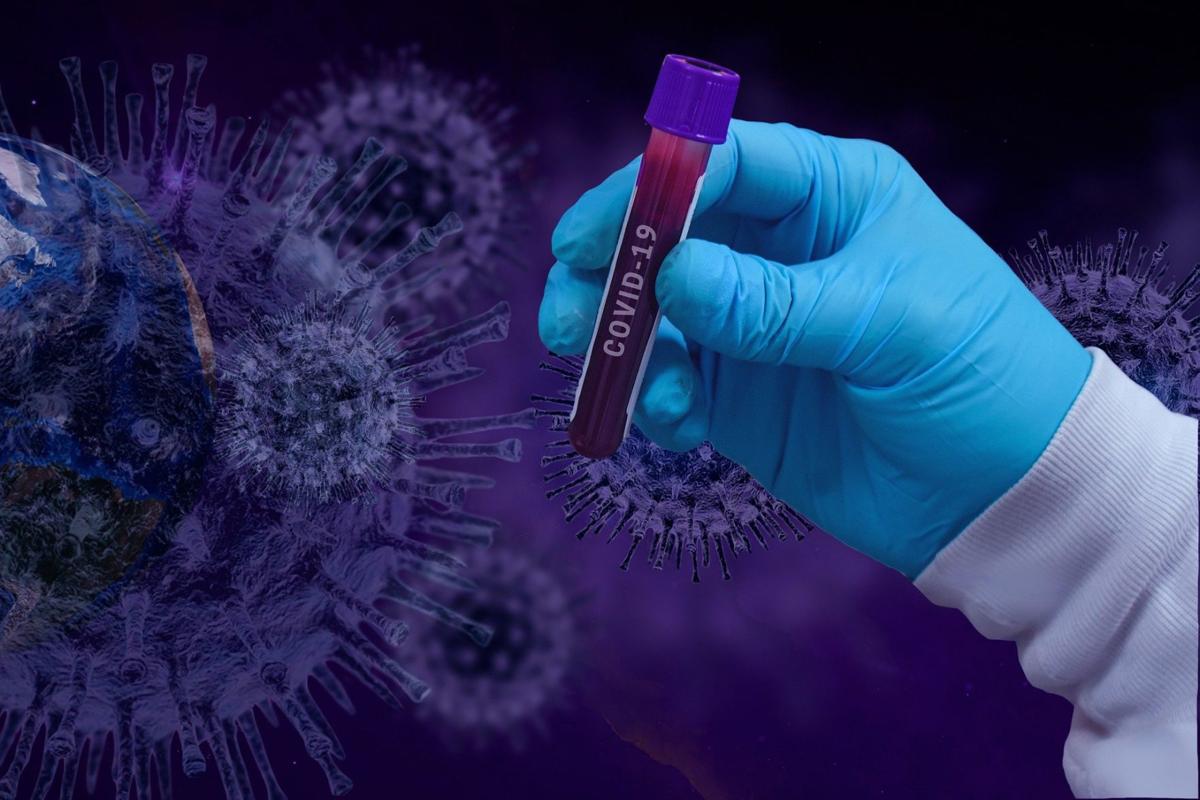 Burke County health officials have reported another resident has died associated with COVID-19 and cases continue to increase, with the county adding 41 new cases on Tuesday.
County health officials reported a total of 1,368 positive cases, up from 1,327 cases on Monday.
Burke County Public Health said it was notified Tuesday of the 25th COVID-19-associated death in the county. The person, who was in the 70s, was hospitalized and died from underlying medical conditions.
"We are so sorry to report another COVID associated death and send our sincere condolences to the family and friends of this individual," said Burke County Health Director Rebecca McLeod. "These deaths continue to be a stark reminder that we all have to work together to protect the health and well-being of all residents within our county. As this virus continues to spread within our community, we continue to encourage people to routinely practice the 3 Ws to reduce the spread of this infection."
Also on Tuesday, the North Carolina Administrative Office of the Courts reported a Burke County court employee has tested positive for COVID-19. A release from the court system said the county courthouse remains open, but anyone who needs to do business at the courthouse will be required to wear a mask.
Resident Superior Court Judge Robert Ervin would only confirm one case on Tuesday but told The News Herald that at this stage, they suspect there is more than one positive case of employees at the courthouse. He said there will be intensive cleaning of the building to try to deal with any potential risks that might be posed to the public or employees.
Ervin said the cleaning includes Courtroom 2, which will be used today and Thursday. He said the day-to-day health of the employees in the building will be monitored and anyone showing any symptoms, the instructions from public health and Administrative Office of the Courts are that they need to leave the building.
"The situation is evolving and we will continue to monitor and take steps to protect the public and employees," Ervin said.
Ervin said the chief justice entered an order last Thursday ordering that everyone in the courthouse in common areas wear masks. Prior to that, people were being encouraged to wear masks, he said.
Jury trials have been postponed until October.
McLeod said the county courthouse was cleaned over the weekend and will be deep-cleaned again on Tuesday night. Workers there have been told to stay home if they're sick and workers at the courthouse have been told to wear face masks, particularly if they cannot social distance.
While the total positive cases in Burke County reported are cumulative, the county COVID-19 dashboard that was updated Monday night reported 1,049 of the positive cases have recovered. It also reported that nine county residents are currently hospitalized due to the virus. The county has previously reported 24 deaths associated with the virus.
McLeod said some of the new cases stem from July 4 gatherings, beach vacations, travelers and even Father's Day gatherings. She said a lot of residents are getting tested outside of Burke County and so she tracking down cases and contacting people. She said tracking down cases is because some testing labs results don't go directly into the state system.
The growth in cases are predominately from close contact, according to the county COVID-19 dashboard. The dashboard also shows that kids 19 years old and younger make up 187 of the total positive cases in the county. It shows the largest number of cases - 789 - have been those between the ages of 20 and 49. Residents 50 years old and above make up 355 of the positive cases, according to the dashboard.
McLeod continues to encourage people to routinely practice the three Ws to reduce the spread of the infection. She said people should Wear a cloth face covering when out in public and cannot physically distance from others, Wait at least 6 feet away from others and Wash hands frequently with soap and water or use hand sanitizer.
The Burke County Health Department said for residents who have been in close contact (which is defined as less than 6 feet away from someone COVID-19 positive for more than 10 to 30 minutes without a face covering), it is better to wait four to seven days from exposure before getting tested so the test results are more accurate.
"If you go to get tested too soon the test result could be inaccurate," a briefing from the county said.
Burke County Public Information Line at 828-764-9168, Monday through Friday from 8 a.m. to 5 p.m. After hours, weekends and holidays, leave a message and your call will be answered as soon as staff returns. Or visit the Burke County COVID-19 webpage at www.burkenc.org/COVID-19.
Para español llame al 828-764-9150 y presione el número dos. Si nadie contesta deje un corto mensaje con su nombre y numero de teléfono.
Get local news delivered to your inbox!
Subscribe to our Daily Headlines newsletter.