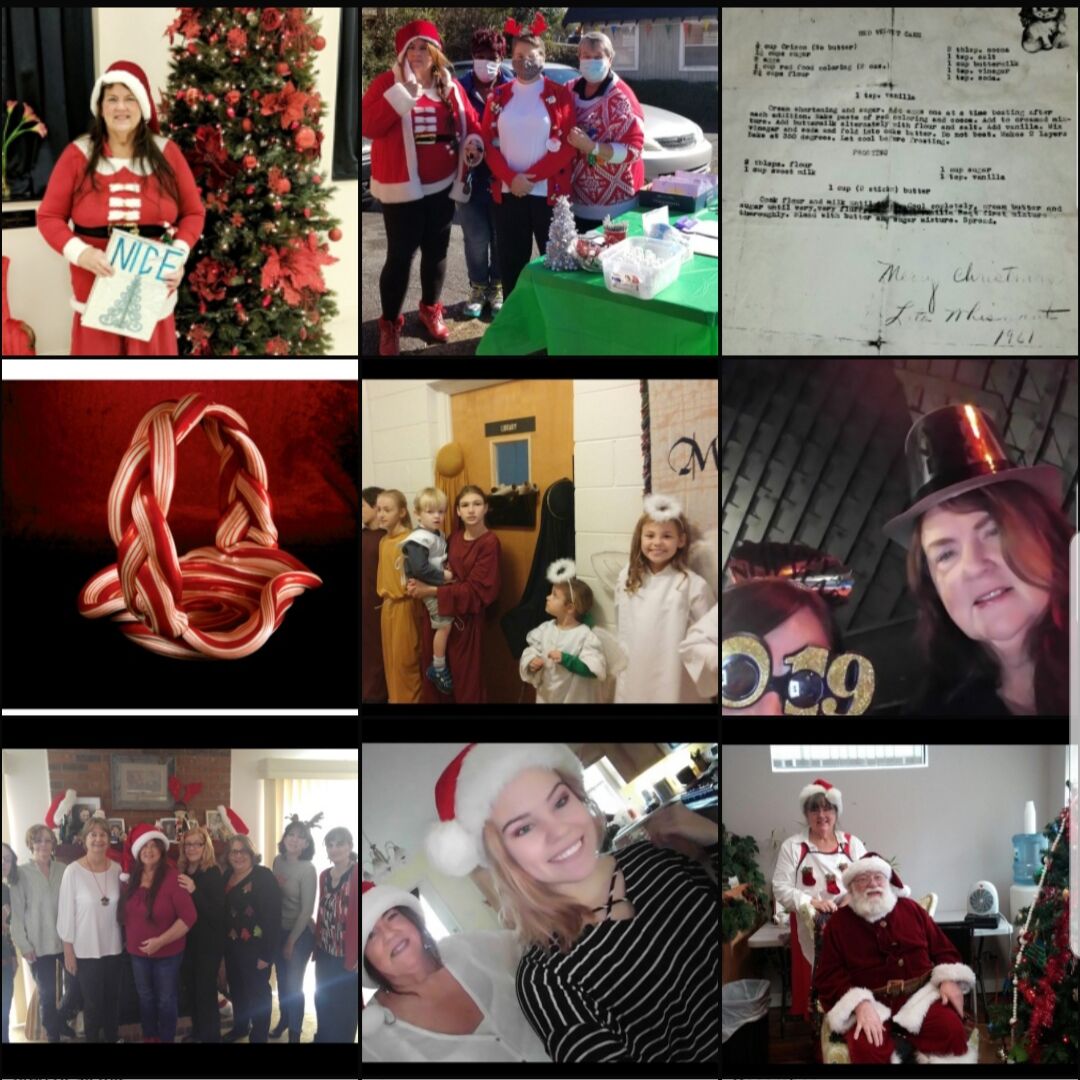 As we prepare to tuck the year 2020 under our belts and reflect on the events that have occurred, hopefully we can do so without flinching, ducking or running away. It has been a year of tragedies, drama and division. Perhaps the holidays will lift spirits and dampen the discord that seems to be widespread.
But with the unprecedented activities of separation that leaves many without much to look forward to, we may want to remember Christmases past. I have written other articles that mostly touched on gifts that were given or received. I feel that the gifts that mean the most are the ones that we cannot hold in our hands or reach out and touch. When we think of loved ones whoare no longer in our lives, that memory of them means more than any wrapped present. Watching old home movies or looking at photos of years past often brings tears to our eyes and an ache in our hearts.
Even when I watch Hallmark Christmas specials and other television shows, they often bring on tears and warm feelings. I remember a scene from "The Waltons" episode, "The Homecoming," airing in December 1971. When a neighbor dropped in on the Waltons and mentioned that a missionary woman was handing out presents at Godsey's Mercantile, the children wanted to go. Their mother reluctantly agreed. When they arrived, they found out that they had to recite a Bible verse before they could get a gift. The youngest son, Jim-Bob, had trouble remembering one, and his sister, Mary Ellen, told him the shortest verse in the Bible, "Jesus wept," and he got his present.
Gifts of sweet stuff and food are always welcomed. My mother had an uncle who lived in Seattle, Washington, and ran a candy factory. She spoke of the hard, colorful spun-sugar candy woven and made into baskets. It was a special treat for a farm girl in the foothills of the Blue Ridge Mountains. She said they were beautiful, and there was only a moment of hesitation before breaking off the first piece, thus destroying the beauty of the basket.
In 1961, my mom received a recipe for red velvet cake from Mrs. Leta Whisnant, a member of her ladies' home demonstration club. She had the top. It is different from most red velvet cakes made today. The frosting is not made with cream cheese.
Speaking of food for the holidays, I know everyone has a favorite dish. But with the extra pounds that have clung unto many of us due to staying inside and lack of exercise, any reference to food could be taken as a taunt. The favorites of most of the folks I asked were: homemade lasagna, seafood chowder, divinity, pecan cake, ham, sausage balls and fudge. Oh, and of course, red velvet cake.
I sincerely hope that everyone stays safe throughout the rest of 2020 and if you missed warm hugs from friends and family this year and over the holidays, let them know that you love them in a most virtual way.
Debra Leigh Cloer is a lifelong resident of the Oak Hill community, a member of the Morganton Writer's Group and loves Christmas. Email her at dilclo1111@gmail.com.