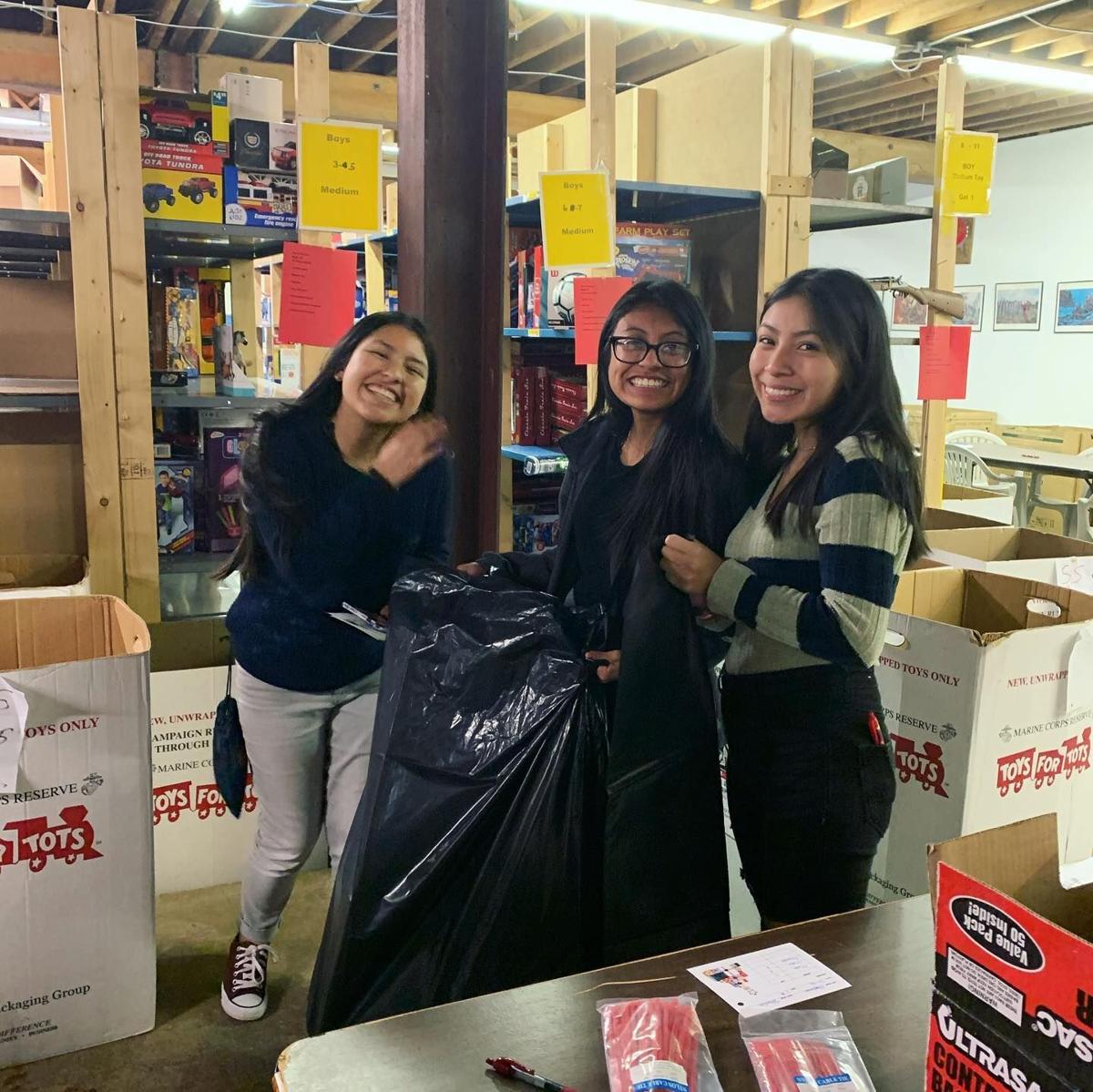 The Marine Corps League Table Rock Detachment No. 1197 and the Burke County United Way are teaming up again to make sure local children in need receive Christmas presents.
The organizations have partnered to collect and distribute toys during the holidays for more than a decade. Last year, Toys for Tots served 1,212 children in Burke County. That number has continued to grow each year. The age bracket for Toys for Tots will once again be birth to end of fifth-grade.
The application period for parents to register to receive presents for their children has opened and will run through Dec. 1 at toysfortots.org. Parents should click on "Find Your Local Campaign" select state, "NC," then select "Burke," then "Apply for Toys" to begin the short application process. Applicants will be contacted shortly after their application has been processed.
Due to COVID-19 concerns, BCUW staff will follow state-recommended social distancing and sanitization guidelines during the distribution process. All approved applicants will receive instructions on how to safely receive their toys.
"Burke County United Way recognizes the significance of the Marine Corps League's call to action to fulfill Christmas wishes for families through the Toys for Tots Program," said Mo Schwind, BCUW's executive director. "It is our sincere honor to assist the Marines in their mission by processing applications and securing volunteers to assemble packages and distribute them to families."
Dennis Brockland and Bob Vess, members of the Marine Corps League, have been involved with the program for 15 years. Brockland is the lead organizer and Vess is the assistant organizer.
"It is very gratifying to be blessed with good health and energy to help in this endeavor," Vess said. "We look forward to 2020 with expectations of helping our community again and to serve those who have need."
The Marine Corps League Detachment began in Morganton in 2005. At their very first meeting, Marine Bill Dowdle made a motion to take on the Toys for Tots program as one of their projects to serve Burke County, and the detachment has been very active in this project since that date.
"Working with Toys for Tots and other Marine Corps League endeavors allows me to give back what was given to me," Brockland said. "I am where I am today because of my Marine experience. We are looking forward to helping many families experience Christmas. Thanks to many, including United Way - we are confident we will succeed."
Get local news delivered to your inbox!
Subscribe to our Daily Headlines newsletter.