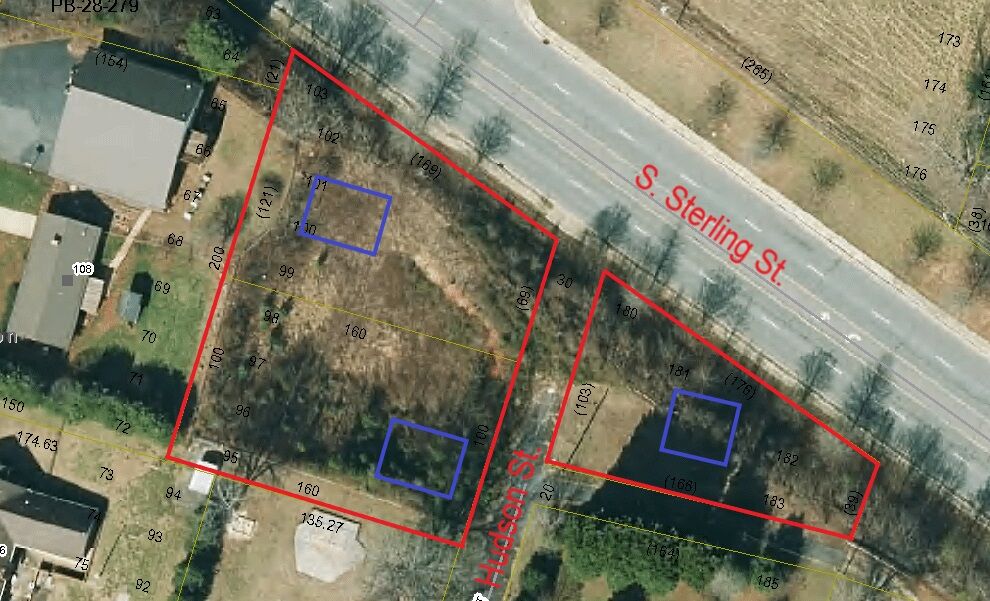 St. Matthews United Methodist Church is expanding the ministry of its popular Open Hearts Bakery by creating a new organization to meet a vital need in the community.
The bakery supports local nonprofits and employs people who are economically or employment challenged, according to a previous News Herald article. Now, volunteers want to build homes to rent to low-income individuals in an endeavor they call "Open Hearts Place."
"Since 2009, Open Hearts Bakery at St. Matthews United Methodist Church has operated as a social enterprise spreading hope and purpose within the community," said Madelyn Russ, the bakery's coordinator, who is helping to launch the new organization. "OHB works with its employees on job and life skills so they can take the next positive step for themselves and their families. As a result, OHB has seen its employees move on to stable full-time employment and increase economic stability for themselves and their families. But, while working with economically vulnerable people, OHB has continually seen that lack of decent, affordable housing holds many back from true stability and the ability to thrive. The more research we did, the more we found out about the county-wide lack of affordable housing, and that we are not alone in trying to correct this problem."
She said Open Hearts Place will be a separate entity from the church and the bakery but will receive support from both. The church donated an acre of land adjacent to its property, where members of OHP plan to build three small homes to rent.
The organization will accept applications from low and very low-income families with minor children in Burke County to consider as potential tenants of the homes. The adult members of the families must be currently employed.
"The families must have a desire to one day own their own home and be striving toward the goals and stability to make that happen," Russ said. "Rent will be no more than 30 percent of the families' income, and a percentage of the rent will be returned to the family to go toward the purchase of their own home when they leave OHP."
If potential renters' preliminary applications are accepted, they will be invited to complete an extensive written application and participate in an interview with OHP staff. If accepted as tenants, families will receive much more than a roof over their heads.
"The mission of Open Hearts Place is to provide homes and purposeful opportunities for families to increase life goals, gain stability and become more self-sufficient," Russ said. "Therefore, there will be two separate contracts with each family: a rental contract dealing with the home, and another contract dealing with the successful completion of the Personal Development Plan."
Open Hearts Place is partnering with Blue Ridge Community Action to share a case manager position. The case manager will help renters improve their life situation.
"During the three years our families are in the Open Hearts Place program, they will work with their case manager to develop their Personal Development Plan that, depending on that family's needs, may include further education and/or vocational training through Western Piedmont Community College, budgeting and finance classes, attending Circles (Burke County Circles Initiative, a mentoring program for the economically disadvantaged) and planning for transition from the OHP program and onto home-ownership," Russ said.
Open Hearts Place has raised about 75 percent of the funds needed to implement Phase 1, which includes building the three homes and implementing the programming.
The group will hold a public meeting at 6 p.m. Friday under the shelter on the playground at St. Matthews UMC to provide more information to the community about its mission, answer questions and recruit volunteers. The church is located at 201 Shady Rest Road in Morganton. People who attend are asked to wear masks and practice social distancing. The meeting also will be streamed on Zoom for anyone who would like to attend virtually. To receive a link to the meeting, contact openheartsplace@gmail.com.
Volunteers are needed to help with planning, construction of the homes, landscaping, fundraising, and caring for the families who rent the homes.
"We know there is a housing shortage in Burke County," Russ said. "We know stable housing in a safe neighborhood greatly impacts a child's development and the ability for that family to thrive. We know education/training beyond high school gives people choices. I know there are people in Burke County that want to help families that are doing all the right things, but just cannot get caught up and headed in the right direction. Open Hearts Place is a program in Burke County partnering with many of the existing programs already working with families. We need your help."
In addition to volunteering with the organization, people can support OHP through a fundraiser in October. OHP will sell Boston butt roasts for $40 each or pulled for $45. Those interested can place an order in advance by contacting 828-430-0417 and then pick up the meat on Saturday, Oct. 10 at St. Matthews UMC.
Open Hearts Place hopes to break ground on the houses by the end of 2020 and have families in the homes by the summer of 2021.
The organization is still in the process of developing the application portal on its website for potential renters, but people can visit openheartsplace.org for more information. OHP plans to begin accepting applications in January.
Get local news delivered to your inbox!
Subscribe to our Daily Headlines newsletter.