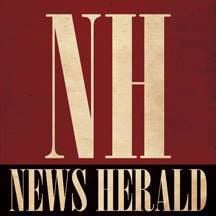 LENOIR — A-1 Pest Control, a family-owned and operated business in Lenoir, will hold a monthlong campaign to raise awareness and funds for amyotrophic lateral sclerosis, often referred to as Lou Gehrig's disease. This will be A-1's first event to support ALS, and it hopes to make it an annual occasion.
As with most events, this year's inaugural walk will be virtual, with hopes that next year's participants can raise awareness in person. Supporters are asked to join the "A-1 Walks 5 for ALS" Facebook event page or visit https://bit.ly/3b4XfJ0, and walk 5 miles throughout the month of May, to honor the 5,000 people diagnosed with ALS each year.
Anyone who wishes to donate can do so through the event page. Proceeds will support the
The ALS Association North Carolina Chapter, which stays local to the community and helps those living with ALS find treatment and supplies to help with care of the disease. Walkers are encouraged to wear red, take a selfie or a group picture, and post it on social media using the hashtag #A1Walks5forALS.
A-1 Pest Control will show support all month long, and at the conclusion of the campaign, the company will make a monetary commitment to the local chapter of the ALS Foundation as well.
The Roberts family holds this cause close to their hearts because their family matriarch was diagnosed with ALS in her 60s.
Peggy Roberts first noticed something was wrong when she inexplicably fell a few times when she was 57 years old. Her symptoms would come and go for a few years, until she began to notice her motor skills deteriorating. At the time, Peggy was working in administration for the family business, serving customers and handling various elements of accounts. When she would leave work for the day, so did her husband to help take care of her. Other family members would provide care assistance as well to help share the responsibility.
"ALS is a terrible disease that entraps folks, physically, all the while leaving them mentally sharp and aware," said Bruce Roberts, Peggy's son and president of A-1 Pest Control. "My mother had a great outlook on life, so we did everything we could as a family early in her diagnosis. Like most things in life, one doesn't realize how many people are affected by ALS until it hits home. With this fundraising effort, we hope to highlight awareness. All proceeds will go directly to the ALS Foundation North Carolina Chapter to help fund research for a cure."