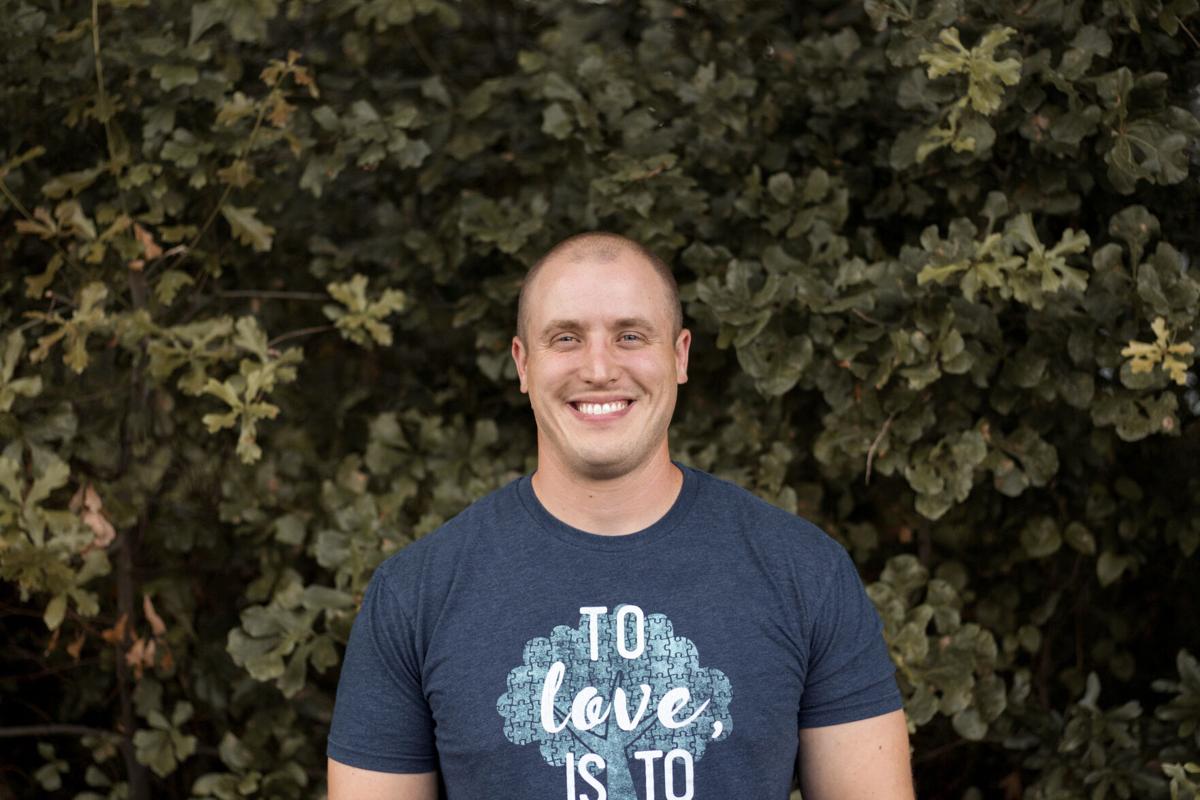 Summit Community Church in Morganton has welcomed a new student pastor, the Rev. Ryan Sebastian, to Morganton.
Sebastian officially joined the church's staff Sept. 12 and works at the church full time after relocating from Lumberton with his wife, Ashley, and two children, ages 9 and 7. He previously served as student pastor of Hyde Park Baptist Church in Lumberton for seven years.
Sebastian attended Liberty University, where he and Ashley met, and graduated in 2009 with a Bachelor of Science in Youth Ministry. Ryan and Ashley were married after graduation and, in 2013, he graduated from Liberty Theological Seminary with a Master of Divinity Degree. He said one of his life goals is to complete a doctorate.
While in seminary, Sebastian served as youth ministry volunteer at Heritage Baptist Church, a congregation of about 2,000 people in Lynchburg, Virginia. He said his time at Heritage was a formative experience for him that continues to inform his approach to ministry.
"The church is very unique," he said. "It's a megachurch, but it's also predominantly lay-leader led. One of the things they do that's unique is that, as new members, you would go through a 12-week class. At the end, you are interviewed by a deacon, and in order to be a member of the church, you have to commit to serving in some capacity."
Sebastian said the high expectations of Heritage pushed him to grow closer to God and become a better youth leader. He hopes to implement a similar strategy at Summit, holding his student ministry volunteers to high expectations and taking time to invest in them both spiritually and through leadership training.
"Many people don't understand that the most important part of your youth ministry is your volunteers," he added.
In 2014, Hyde Park Baptist Church in Lumberton called Sebastian to be its new student ministries pastor. His time in Lumberton was another pivotal experience for him.
"Lumberton is in Robeson County, which has one of the highest poverty rates in the state," Sebastian said. "We dealt with a lot of crime, a lot of drugs; we dealt with sex trafficking, because we're right off I-95. It's a different world."
Sebastian said he had to rebuild the church's youth ministry from the ground up in a way that would impact a broken community.
"It was difficult," he explained. "I have dealt with a lot of teens whose lives are broken because of drugs and crime. I had kids whose parents were on drugs and one kid whose dad saw someone stabbed right in front of him."
Still, Sebastian said despite the darkness in the community, he found Lumberton to be an extremely rewarding place to do ministry.
"Ministry in Lumberton is like a mission field," he said. "The majority of people are broken. In a lot of ways, though, it's easier to reach someone who's broken."
Sebastian thrived in Lumberton and envisioned raising his family there for many years.
"I never wanted to leave," he said. "But over time, I felt like God was pushing me toward something else. I wrestled with that off and on for a couple of years, until I got to the point where I had to submit and realized God was calling us to a different church."
At this point, Sebastian began submitting resumes to several different churches. A few days later, Summit's lead pastor, Mike Chandler, contacted him. Chandler said he was impressed with Sebastian's ministry gifts and urgent passion for leading young people and their families to Christ.
"We are very excited to add Ryan Sebastian to our staff team," Chandler said. "We are excited to see what God will do here at Summit, as well as in our community."
Sebastian's No. 1 goal for Summit's student ministry is to transform it into what he calls a "disciple-making ministry."
"One thing I want to do here is to bring up the level of discipleship," he said. "Our small group ministry is the most important aspect of the student ministry, because that is the environment where they're going to grow."
Sebastian said one of the keys to a disciple-making focus is smallness, adding that intensive discipleship requires a quality over quantity approach built on small group and one-on-one interaction between students and with adult leaders.
"When you look at Matthew chapter seven, it talks about how wide is the gate that leads to destruction and narrow is the path that leads to righteousness," he said. "So, you can't be all about the numbers. True discipleship is always smaller."
Sebastian also stressed the importance of participation in the life of the church as a whole.
"For years, many churches have taken a siloed approach to ministry, separating students from the larger church," he said. "But it has been proven by research that when students are involved in a multi-generational ministry — doing ministry together with adults, their faith is more likely to stick."
In addition to his ministry at Summit, Sebastian is an occasional blogger for Youth Specialties, a soul-care leader through Lifeway, and co-host of "The Youth and Culture Podcast," a show which interviews many leading voices in student ministry, tackling complex issues at the intersection of faith and culture.
Summit Community Church meets on Sundays at 9:15 a.m. and 10:30 a.m. The student ministry meets Sunday evenings at 6 p.m. Summit Community Church is located at 407 S. Green St. in Morganton.