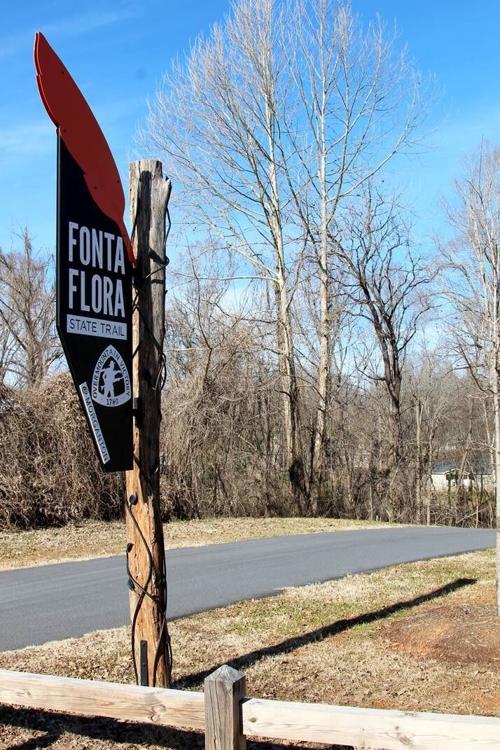 Contractors began work this week on a new section of greenway that will connect downtown Morganton to the existing Catawba River Greenway at Catawba Meadows Park.
The new addition will be 1 mile and will create a new paved path between North Green Street and Alphabet Lane. This path then will continue along Alphabet Lane and Sanford Drive before crossing Sanford Drive at a pedestrian signaled intersection and connecting to Catawba Meadows Park.
"We are very excited that this project is getting underway," said Phillip Lookadoo, development and design director. "This is a vision the city has been working on for at least 10 years, and this new section of greenway will give our citizens even more ways to enjoy the natural beauty of our city."
The project is expected to take approximately one year, finishing in January 2022. Tri-County Paving Inc., of West Jefferson, was awarded the contract to construct the new section of greenway during December's Morganton City Council meeting. City staffers will aid in the completion of the project by designing access points and providing in-kind services.
To fund the project, the city secured a federal grant through the Locally Administered Project Program. The city is providing a required 20% match of these grant funds. The total cost of the project using these grant funds and required match is $910,000.
The total cost of the project came in well under the original budget projections. This can be attributed to many city staffers working to refine the design so more expensive features called for originally, such as tunnels or bridges, were not needed to complete the section of greenway.
"This new section of greenway provides access to our greenway system in an area that previously has not had it," said Rob Winkler, parks and recreation director. "It creates more connectivity between various parts of our city, and gives our citizens more outdoor recreational opportunities.
"We recently completed the renovation of Martin Luther King Jr. Park in the same area, and we are very glad to be able to continue to invest more dollars, resources and efforts in providing our community with more outdoor amenities where they are needed most."