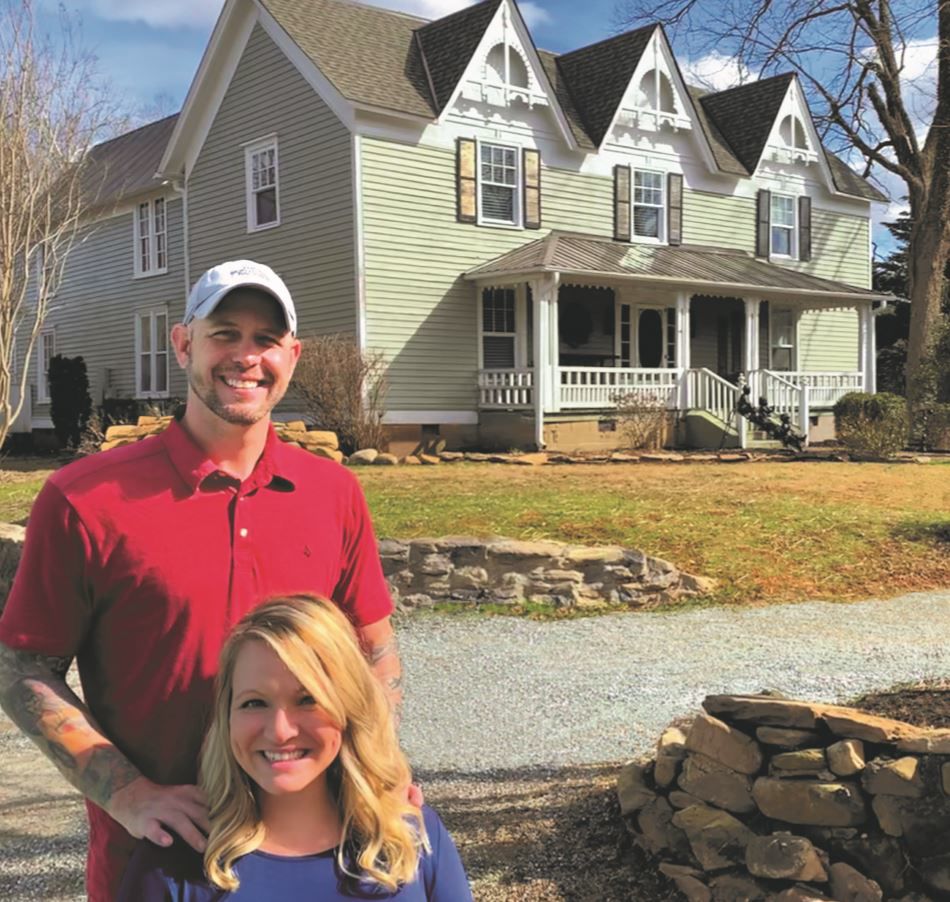 An almost newly-wed couple will be saying their "I do's" come March in the oldest home in Burke County.
After designer Michael Gavin decided to restore and renovate Bridgewater Hall, the oldest home in Burke County, and make it into a wedding destination for more intimate and smaller weddings, he knew there was something special he could do for one lucky couple.
He opened up a contest to give away a free wedding package for one couple in Burke County. Through a previous News Herald article, those interested were asked to submit their story and why they should be chosen. Gavin and staff from The News Herald read through and chose the couple with the most heartfelt and deserving story.
The house has a rich history in Burke County and Gavin wants to continue that legacy by creating a wedding venue.
"(The wedding package giveaway) is one more way of (Bridgewater Hall) being in the community," he said.
Almost a dozen entries were sent in and several had meaning behind them, but the story of Steve Moore and Samantha Richards stood out in a special way.
Moore and Richards submitted their story and gave it in two perspectives — the future bride and future groom.
"It was very intriguing to hear his and her story," Gavin said. "To hear his perspective and putting the two together I think it made the most gorgeous story."
Gavin has met the couple to photograph them and says that meeting them in person is better than reading the story they wrote.
"(Throughout) the different circumstances and hardships and the triumphs … there was so much love," he said.
The free package they will be receiving is valued at more than $9,000 and will include the following, said a previous News Herald article.
» Bridgewater Hall as a wedding venue as well as tables, chairs, the newly designed chapel for the ceremony and a decorated gazebo
» Wedding cake and desserts by My Mobile Bakery
» Floral bouquets and tabletop arrangements by Garden Gate Floral and Events
» A professional photographer for the wedding and reception
» Light food and refreshments
» Hairstyling for the bride and groom and makeup for the bride
Enough of this… let's get to know Samantha Richards and Steve Moore.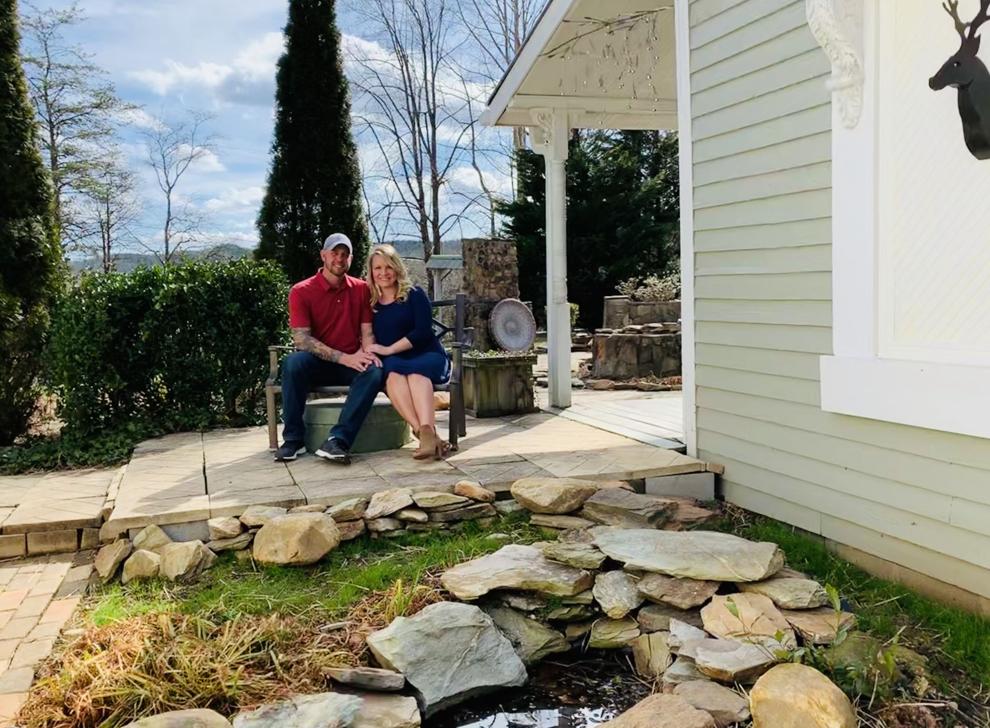 From the future bride's perspective
Life wasn't always a smooth ride for Richards growing up. She attended seven different schools and as a child saw her parents' divorce, remarry and then divorce again, she wrote in the submission letter.
"I had the misconception that love was defined by struggle and pain," she said. "I was afraid to get too attached to friends because I never knew when I would switch schools again."
She would play with her Barbie and G.I. Joe doll and pretend to marry them "a million times over" and dream of the perfect marriage, family and life.
"As we grow up we realize not everything is meant to be a fairytale," Richards said. "With age we find heartache, hurt, life, real life and if we are lucky, we find love."
Fast forward to her thirties, Richards finds herself to be a single mother of a little girl.
"While she made my life a million times better I couldn't help but feel like something was missing," she said. "I was still seeking the final piece to the puzzle of our future and that's when I met him, the man of my dreams."
This past New Year's Eve, they both went to Charlotte to watch the fireworks and that is when Moore got down on one knee and popped the question and she, of course, said yes.
The search started for a place to be married and ironically Richards drives past Bridgewater Hall every day to go into work.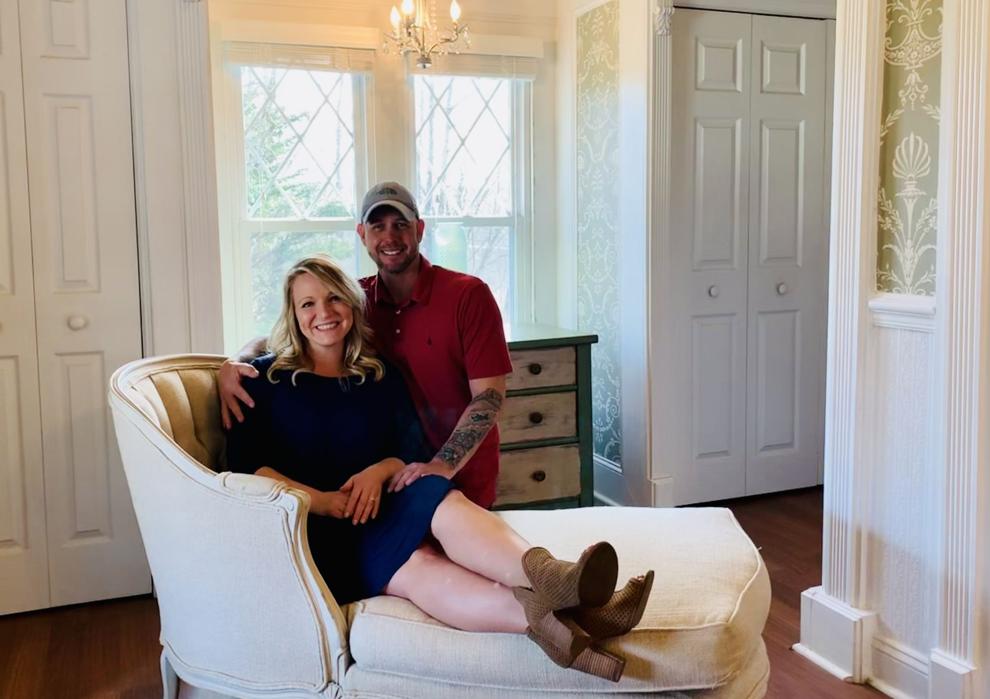 "I watched the for sale sign come and go," she said. "I've watched as the trees and brush were cleared giving me a better view, I watched as the color of the home changed from yellow to gray."
She has always thought the property was beautiful and has wondered what stories the house may hold inside its walls.
"I've gazed longingly at the little chapel during my drive and thought to myself how wonderful a place it would be to confess your love," she said. "As I read the article about the wedding giveaway my heart jumped out of my chest. Is it possible fate has opened yet another door to my own personal fairytale?"
From the future groom's perspective
Moore, an Army veteran, moved to Morganton to escape the busyness and crowds of a bigger city. He first met Richards through a mutual friend at a restaurant in downtown Morganton and feels they both knew instantly that there was a connection.
"This was a pivotal moment in my life, as I had been dealing with some very heavy burdens from my past," Moore said. "I knew instantly that this woman was genuine and would be there for me no matter what."
Moore was diagnosed with Post-Traumatic Stress Disorder and would suffer from night terrors while sleeping where he would physically act out by throwing punches and kicking.
"My outlook changed one evening when I fell asleep and charged straight back into the combat zone with her still by my side," Moore said. "I was surprised when during the middle of one terror, I felt a comforting arm wrap around me, and then heard a calm voice say, 'it's ok.' I fell back to sleep, but eventually back into battle with several more interruptions during the evening, but every one of them ended very quickly with her reassuring touch and calming voice.
Once he proposed and she accepted, they started to research different venues, but they were coming up empty-handed.
"Until I heard about this amazing location (Bridgewater Hall) that was soon to be set up for weddings and later as a possible bed and breakfast," he said.
They then decided to enter the competition.
When Richards received a txt message from Gavin to call him when she had the chance, she immediately dialed his number and was hoping for the best news possible.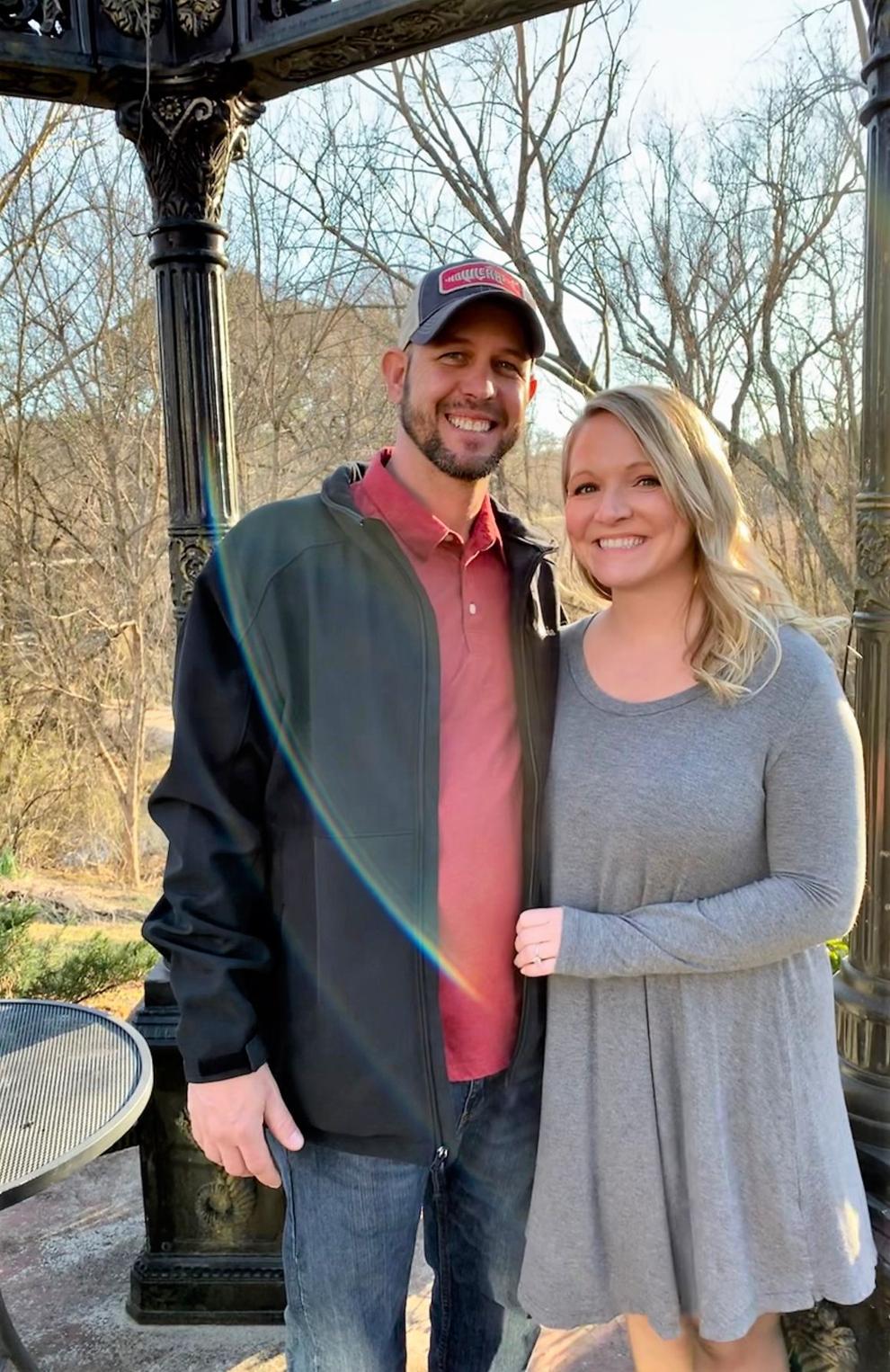 "I can't even begin to describe it … it was a total shock," she said. "Definitely (we felt) so grateful."
She remembers looking at the newly-built chapel while driving to work and thinking "wouldn't this be the cutest place to go and get married and now it is actually happening,'" she said.
She knew that weddings were expensive and with their children the ideal wedding may not be possible, so she was content with having a brief ceremony at the courthouse.
The moment has been surreal for both of them and they are looking forward to having their wedding day at Bridgewater Hall with close friends and family.
They are thankful for Gavin and what he is doing to make their dream come true, Richards said.
"My fairytale is coming true," Richards said.