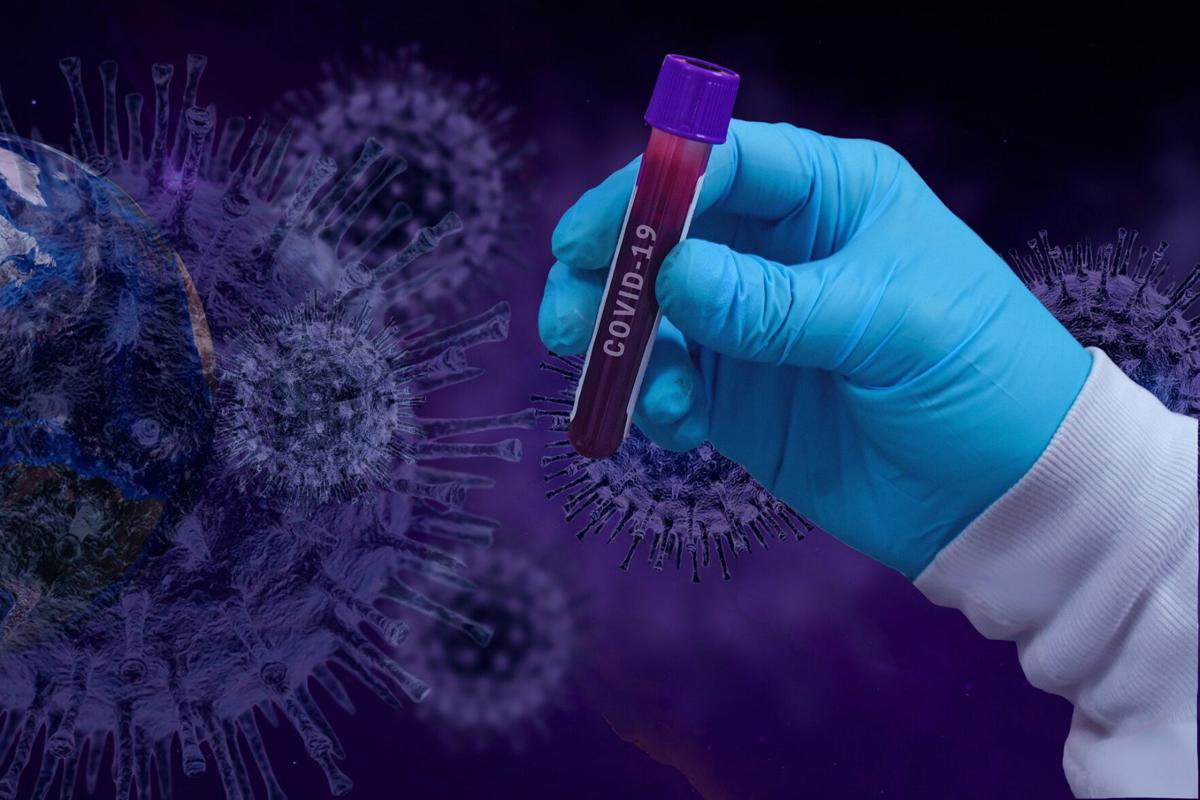 Another person in Burke County has died from COVID-19 complications.
The person, in their 80s, was hospitalized but died from COVID-19 medical complications, says a Wednesday news release from the Burke County Health Department.
"It is with a heavy heart that we have to report another COVID death. We extend our deepest condolences to the families and friends of this individual," said Burke County Health Director Rebecca McLeod. "Getting vaccinated is only one tool to use against this virus but it is still very important to keep up the preventive measures with the 3 W's to help slow the spread of this virus. We still encourage as many residents as possible to consider taking the safe and effective vaccines available to help prevent any further spikes of the virus within our community. We continue to ask residents to please stay at home when they are sick with any COVID like symptoms and not visit family, friends, events, etc. to reduce the chance of passing COVID-19 and other infections."
The death reported Wednesday marked 161 people who have died from COVID-19 in Burke County since the start of the pandemic.
There were 292 active cases listed on the county's online COVID-19 dashboard Thursday, out of 10,182 cases listed on it.
Carolinas HealthCare System Blue Ridge on its online dashboard Wednesday listed eight patients in the hospital with COVID-19, three of them in the intensive care unit, and 22 patients seeking COVID-19 treatment through the hospital's virtual hospital census.
Statewide, 1,394 new COVID-19 cases were reported Thursday, with a 4.0% daily percent positive rate, 925 people hospitalized and 12,853 total deaths reported, according to the N.C. Department of Health and Human Services.
The department on Tuesday updated its list of outbreaks and clusters throughout the state.
No new outbreaks or clusters in Burke County were added to the list, and the listed outbreaks and clusters saw no change, based on data from the department.
College Pines Health and Rehabilitation in Rutherford College still has a total of 144 cases, with 57 staff cases, 87 resident cases and 20 residents who have died from the virus.
J. Iverson Riddle Developmental Center held steady with a total of 205 cases, 166 in staff and 39 in residents, since the first case was reported.
Jonas Ridge Adult Care still was listed as having an outbreak with three total cases, two in staff and one case in a resident.
Vaccines
The push for vaccines continues across the state, with the Department of Health and Human Services reporting about 45.5% of North Carolina's adult population is fully vaccinated against the virus, and about 51% of the state's adult population has received at least one dose of the COVID-19 vaccine.
In Burke County, the state reported 25,848 residents, or about 28.6%, were at least partially vaccinated against COVID-19, while 24,121 residents, or about 26.7%, were fully vaccinated.
The county will continue its vaccination efforts later this month when it hosts a vaccine clinic at a local textile company.
Doses of the Moderna vaccine will be distributed from 9-11 a.m. Thursday at Valdese Weavers, 1000 Perkins Road SE in Valdese, the health department said in a flyer distributed Monday.
Walk-ins are welcome, and first or second doses of the vaccine are available, the flyer said. Anyone age 18 or older can receive the vaccine.
Insurance and ID are not required, the flyer said. There is no cost to get the vaccine.
Vaccine appointments can be scheduled at myspot.nc.gov or by calling the health department and speaking to the operator at 828-764-9150. The line is manned from 8 a.m. to 5 p.m. Monday through Friday except holidays.
Those who can't make it to that clinic may find a vaccine option through Blue Ridge Medical Group primary care practices. Carolinas HealthCare said the following practices are offering vaccines:
Blue Ridge Urgent Care and WELLWORx — 828-580-3278.
Cajah's Mountain Medical & Express Care — 828-782-8224.
Drexel Medical Practice — 828-580-4080.
Family Medical Associates — 828-580-4010.
Lenoir Family Medicine & Express Care — 828-580-4660.
McDowell Medical Associates & Express Care in Marion — 828-652-8727.
McDowell Medical Associates in Nebo — 828-659-9703.
Mountain Valley Health Clinic — 828-580-2700.
Table Rock Family Medicine — 828-580-1400.
Valdese Medical Associates & Express Care — 828-874-4600.
Blue Ridge Cardiology and Internal Medicine Marion — 828-580-1364.
Blue Ridge Geriatrics — 828-580-5706.
Women's Health Group — 828-580-4661.
Other locations offering the COVID-19 vaccine include:
Walmart Pharmacy in the Morganton Heights Shopping Center is offering the Moderna vaccine and will offer the Johnson and Johnson vaccine once it is re-released to the public. Visit walmart.com/covidvaccine or call 828-433-8086. People are asked to bring their insurance card if they have it, but the vaccine is free.
Table Rock Pharmacy is offering the COVID-19 vaccine. Appointments can be made online at burkecovid.as.me/schedule.php. Those who do not have access to the internet can leave a message at 828-414-8025.
East Burke Pharmacy is accepting vaccination appointments at bit.ly/3bPi4cf.
Burke Primary Care in Morganton — Phone number is 828-437-4211.
Cannon Pharmacy in Morganton — Phone number is 828-433-5120.
Rock Drug Store in Valdese — Phone number is 828-879-9812.
Drexel Discount Drug in Drexel — Phone number is 828-433-6777.
Good Samaritan Clinic in Morganton — Phone number is 828-212-4185.
High Country Community Health-East Burke in Connelly Spring — Phone number is 828-874-2061.
High Country Community Health — Burke in Morganton—Phone number is 828-608-0800.
Morganton Drug, Inc. in Morganton — Phone number is 828-433-6353.
Bio Medical Applications of North Carolina Inc. BMA of Burke County for clients only.