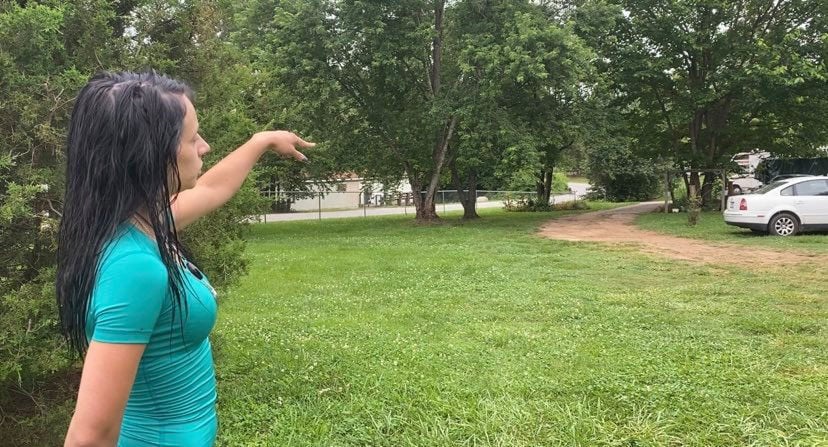 SAWMILLS — Caldwell County authorities are investigating after an incident in Sawmills led to the man being found dead in Burke County late Sunday night.
The Burke County Sheriff's Office received a call at 11:58 p.m. Sunday at 4295 South Fork Ave. in Hickory about a person found dead in a vehicle, according to a release from the Caldwell County Sheriff's Office.
Donald Scott Young, 29, of Connelly Springs, was identified as the man found dead in the vehicle from an apparent gunshot, the release said.
BCSO deputies conducted interviews on scene and found that Young died after a confrontation at a home on Ardmore Lane in the Sawmills community in Caldwell County, the release said.
CCSO investigators responded to the scene at Ardmore Lane and conducted an investigation where they discovered that Young was shot while he was in the vehicle and was driven to an associate's home on South Fork Avenue, the release said. They believe he died during the drive to South Fork Avenue.
Reporters spoke to Morgan Cobb, Young's girlfriend, Tuesday about her boyfriend.
"Donnie cared about everybody," Cobb said. "He saved the world, or he felt like he wanted to try to. He had the biggest heart. He wore his heart on his sleeve."
She said he was loyal to his family and friends, and that he always wanted to take care of everyone.
"I have never been mad at God in my life," Cobb said. "I have a really good relationship with God, or I thought, you know? And I'm mad, I'm mad as hell, I'm mad. I don't understand why."
She said she was the one to find Young, and that she had hoped he would survive.
"I don't understand," Cobb said. "He was only 29-years-old, you know? He still had the rest of his life."
She said she hopes whoever is responsible is held accountable.
Investigators have identified the people involved in the incident and are consulting with the district attorney's office on criminal charges related to the case, according to the CCSO release.
They still are searching for James Allen Jones, 34, for questioning related to the incident. While Jones has not been charged in the shooting, he is wanted for possession of a firearm by a felon.
Jones is considered to be armed and dangerous. Anyone with information about Jones' whereabouts is asked to call Det. Crosby at 828-759-1554, the CCSO communications center at 828-758-2324 or Caldwell County Crime Stoppers at 828-758-8300.
Sign up for our Crime & Courts newsletter
Get the latest in local public safety news with this weekly email.