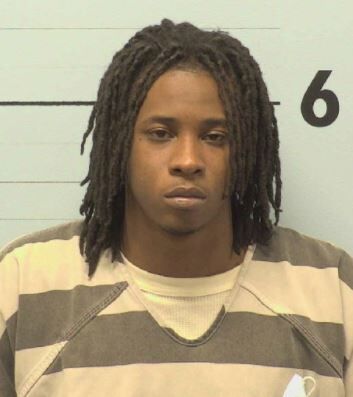 A former professional basketball player who played in Australia and Egypt is facing a drug trafficking charge after a traffic stop early Sunday morning in Morganton.
Roddric Kenyall Ross, 24, of Ellenboro, was charged with resist, delay or obstruct a public officer, driving while impaired, speeding, and felony trafficking opium or heroin, according to arrest warrants filed at the Burke County clerk of court's office.
The warrants said Ross had been pulled over for speeding 50 mph in a 35 mph zone on Burkemont Avenue.
When an officer investigated the scent of marijuana in the car, Ross ran, the warrant said.
Officers found 1,217 doses of oxycodone. That's about 129 grams of the drug, according to the warrant.
Officers also seized a substantial amount of cash, said Capt. Keith Bowman of the Morganton Department of Public Safety.
Ross played basketball at East Rutherford High School in Forest City, according to MaxPreps. He went on to play at Johnson C. Smith University in Charlotte until he graduated in 2019, according to his player profile on www.australiabasket.com.
From there, he went on to play basketball for the Canal Sporting Club of the Egyptian Superleague and spent part of 2020 with the Joondalup City Wanneroo Wolves of Australia, according to a release from the Wolves.
His career with the Wolves was cut short by COVID-19 after the team decided to release all of its foreign players, according to another release from the team.
The News Herald called the phone number listed for Ross on his arrest report, but the call went unanswered.
Ross received a $115,000 bond for all of his charges, according to arrest reports. Sheriff Steve Whisenant said Ross was booked at the Burke County Jail at 6:44 a.m. Sunday. At 4:02 p.m. that day, he bonded out.
He had his first court date Monday. He has another court date set for March 1 in Burke County.