Two of Burke County's longtime state troopers were promoted and a new first sergeant has been assigned to the county.
Troopers G.N. Gentieu and A.K. Johnson both were promoted to sergeants at a ceremony held Monday in Cary, North Carolina. Also promoted was now-First Sgt. G.R. Reynolds, who was assigned to Burke County from his previous assignment in Buncombe County.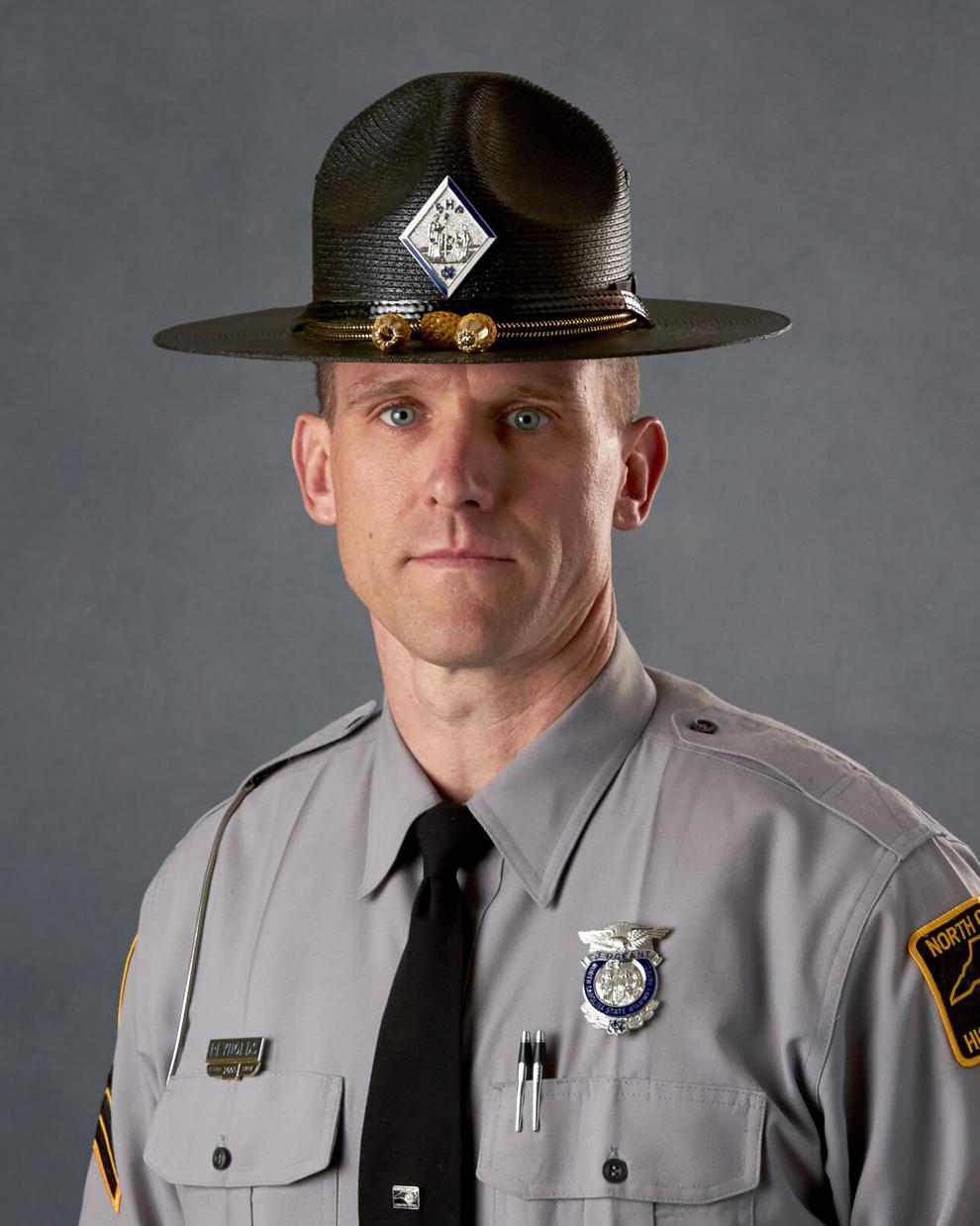 They were three of 51 sworn members of the North Carolina State Highway Patrol to be promoted Monday, Feb. 22.
"The joy you experience in receiving this promotion is much deserved, you represent so much of what is great about our esteemed agency," said NCSHP Colonel Glenn M. McNeill Jr. "Don't, however, become content in this new role, push yourself to grow personally, professionally and further your skills to better undertake our lifesaving mission in service to our great state."
Gentieu, who has been a trooper in Burke County for 20 years, said he always wanted to be a cop when he was growing up.
"Without giving away my age, I used to watch CHiPs when I was little," Gentieu said. "I always said, 'Ah, that's going to be me one day.'"
After two decades patrolling the roads, he said he's excited to see what new challenges the promotion will bring him.
"Working the road for as long as I've worked the road, it's time for me to have a new challenge," Gentieu said. "Maybe make a difference in a different way, maybe not so much on the road but maybe behind the scenes."
Johnson, a trooper since 2005, always knew he wanted to be in law enforcement.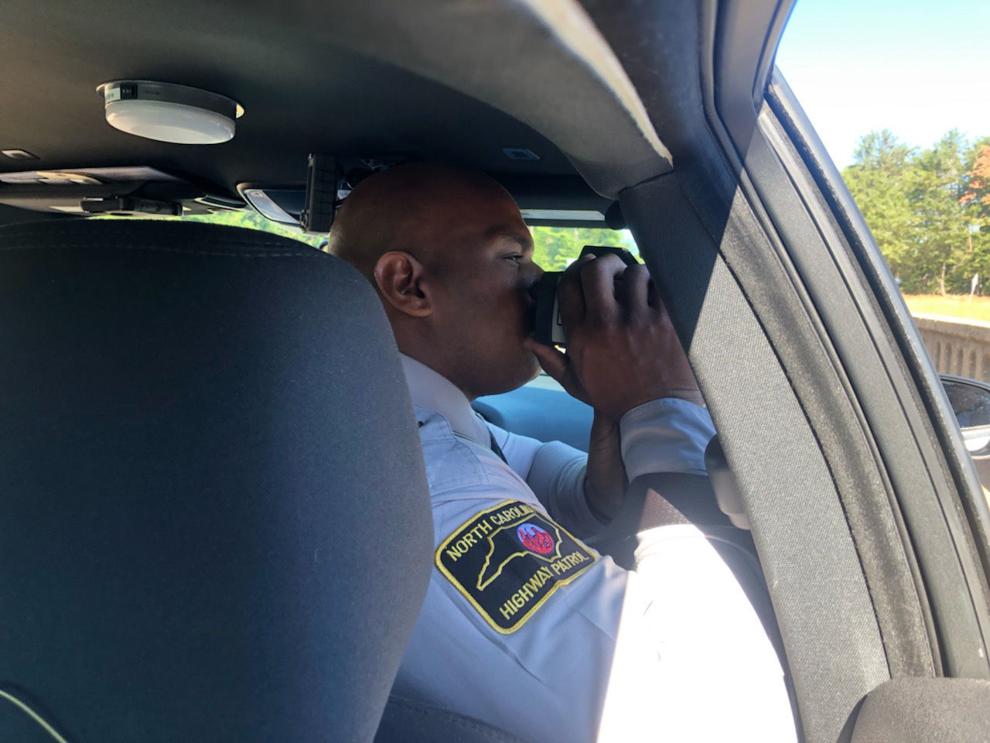 "I was always interested in it," he said. "I grew up in a family of law enforcement. My daddy is a retired trooper, I had two of my uncles that were in law enforcement, one for the city, one for the county, I've got a sister that's in law enforcement. It's kind of been a family affair. I knew I was going to do this when I was about 5 years old."
He said he's also looking forward to the change of pace and new perspective his promotion will bring him.
But it's a bittersweet moment for both Johnson and Gentieu to be leaving Burke County.
"I'm from there [Burke County]," Johnson said. "I've been there a long time. I grew up there, went to school there. I'm just going to miss it because it's home. We have a lot of good people there, and I'm really going to miss the people I work with there."
Gentieu wasn't from Burke County, but it's the place where he has raised his family for the last 20 years.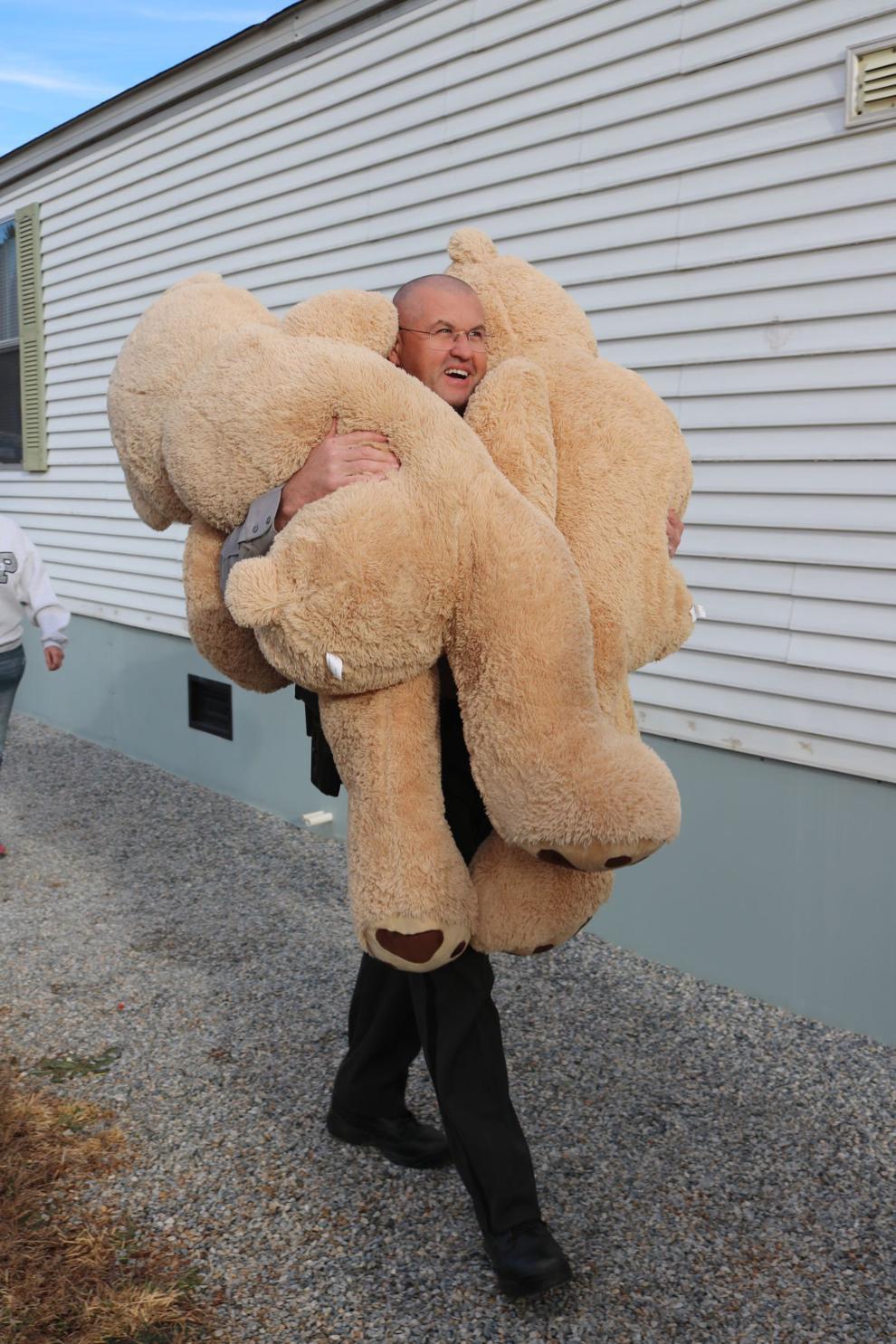 "While I'm excited to start a new adventure, it's sad to look back and leave a place that I'm so comfortable with and has made me feel comfortable, made me feel wanted," Gentieu said. "I didn't grow up around here … but I love it here. I can't see myself living anywhere else."
But the county will be well taken care of in their absence.
Johnson said he and Reynolds worked in Raleigh for some time together, and Gentieu said he and Reynolds went to basic patrol school together.
"Burke County's going to be in good hands," Johnson said. "They're going to have a good first sergeant and they've got two good line sergeants underneath him. And like I said, they're just a good group of troopers down there too."
Gentieu and Johnson both were training officers with the NCSHP while they were in Burke County, and had a hand in training a lot of the younger troopers still in Buke. Gentieu also has worked with the Western Piedmont Community College Basic Law Enforcement Training program.
"Another big thing that I'm proud of is having a hand in training a lot of the guys in this area that work for the local departments that went to BLET at Western Piedmont," Gentieu said. "I hope that I left them something that that they can use or have helped them in their career, not just with the patrol."
First Sgt. G.R. Reynolds was assigned to Burke County after he received his promotion to first sergeant, coming to Troop F-100 from Buncombe County, where he has spent the last 20 years since he joined the patrol in 2000.
"I had always wanted to be a state trooper since I was a little kid," Reynolds said. "I made that my goal and got hired in 2000 and I'm just riding out, seeing where it takes me. It's taken me down a bunch of different paths, and now it's landed me here in Burke County."
And though he's leaving behind his old home of 20 years, Reynolds said he is looking forward to working in Burke County.
"I know a little bit about the county and I know a few people down here and so I'm looking forward to being here," Reynolds said.
Helping people is something Reynolds and Gentieu both enjoy about their jobs.
"You can actually have a part in saving lives and preventing people from being injured or killed in car crashes," Reynolds said.
Law enforcement isn't a glorious job, Gentieu said, but at the end of the day, you might get a chance to be a positive influence on someone's life.
"A lot of the times, you don't make a difference in everybody's life that you come across," Gentieu said. "But there's somebody's life that you come across where you've made a difference, and whether you know it or not, I guess that's the satisfaction that I get from doing the job."