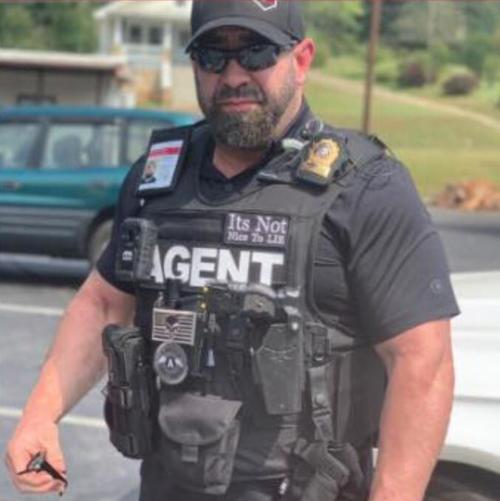 LEXINGTON COUNTY, S.C. — People who knew Mike Costner described him as a caring person who was dedicated to his family, friends and job.
Costner, a 48-year-old bail bondsman and recovery agent from Morganton, was killed in a crash in Lexington County, South Carolina, early Saturday morning when a car slammed into the back of the van he was driving in a work zone on Interstate 26 near mile marker 91, according to Lexington County Coroner Margaret Fisher. He was wearing a seat belt when the crash happened.
South Carolina Highway Patrol Sgt. Sonny Collins told The State newspaper that Christian Luna, 27, was driving the car that slammed into Costner's van. Luna's car also hit the back of a pickup truck that had slowed for the construction traffic.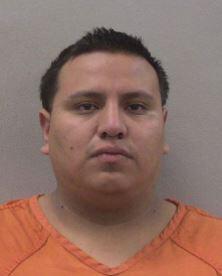 The other occupants of Costner's van and a passenger in Luna's vehicle were transported to an area hospital with injuries that were not life-threatening, Fisher said.
Luna was charged with felony driving under the influence resulting in death, Collins told The State.
Costner and one of his co-workers were on their way back to North Carolina with a fugitive they had apprehended in Florida when the crash happened, said Michael Woody, owner of 828 Bail Bonds and Elite Risk Management.
"Outstanding guy"
Glen Rice had worked with Costner apprehending fugitives for three years.
"Mike's an outstanding guy," Rice said. "He put his heart and soul in everything that he did. … I trusted him with my life. There's not too many people anybody can do that with."
It's a tough job where and people can run into tricky situations, he said, but Costner was with him through thick and thin.
"He's the kind of person you would want on your side," Rice said. "That's just who he was. He was made for the job, he wasn't afraid of anything and he gave it his all in a very professional way."
Always smiling, Costner was a family man through and through, he said.
"He was very, very family oriented," Rice said. "He felt the world of his wife and grandbabies. … His character spoke for itself. ... He was just the type of person you wanted to be around."
They were partners at work, but their bond was much deeper than that alone.
"He just cared about everybody around him," Rice said. "He never judged anybody. He was just like a brother to me."
The love he had for others is part of the legacy Costner will leave behind, he said.
"He loved his wife," Rice said. "He always let everybody know that. He loved his grandbabies, and he, I mean, he, his life revolved around them and fugitive recovery. He loved this job. He gave 110% every single day. He never backed down from anything and he was always, always right there beside me for anything that happened."
If he had a chance to talk to Costner again, Rice said he would tell him how thankful he was to know him.
"(I would) just tell him that I love him and thank him for watching over me for the last three years," Rice said.
And to Luna, Rice had only one thing to say.
"I would have to just let him know that he took a husband, and grandfather, and one of the best coworkers that I've ever seen in the business," Rice said.
Luna is being held under no bond at the Lexington County Detention Center, according to the Lexington County Sheriff's Department inmate search website. His next court date is set for April 1, The State reported.