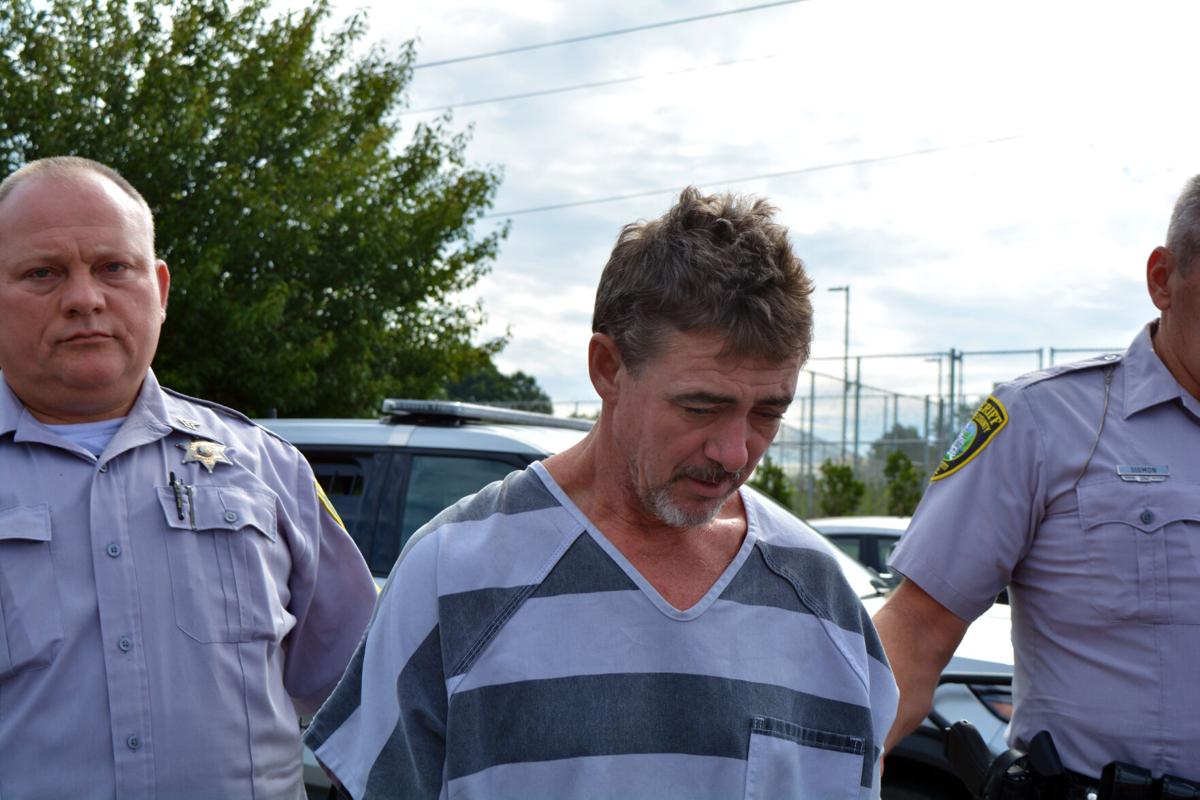 A man has been indicted on a murder charge and a fifth charge of habitual felon after a woman was killed in August.
Johnny Everette Setzer, 50, was indicted Sept. 13 on charges of first-degree murder and habitual felon, according to indictments filed at the Burke County Courthouse.
Setzer was served with the indictments Friday, according to an arrest report from the Burke County Courthouse. He has been in custody since he was first charged with murder in mid-August.
The indictments stem from the Aug. 18 killing of Pamela Moses, who was found dead at her home when deputies responded to gunshots in the area, according to a previous News Herald article.
Witnesses had identified Setzer as the suspect. Deputies who were already in the area spotted Setzer's vehicle, a chase ensued and he jumped and ran from the vehicle, the report said. He was taken into custody a couple hours later, just a couple miles from the scene of the killing.
Setzer told reporters when he was first arrested that he didn't remember killing anyone, but that he was sorry if he had.
"I deserve the death penalty if I did something like that," Setzer told News Herald reporters. "I'll plea to it right now and take it today, if I did that to someone's family."
He had been arrested the day before the killing for charges of felony larceny of a motor vehicle and possession of stolen goods, but he was released on an unsecured bond, previous News Herald articles reported. The night before that, he had been held until sober at the sheriff's office after deputies responded to reports of an intoxicated person knocking on doors.
A warrant for Setzer's arrest for larceny of a firearm and possession of a stolen firearm had been issued the day of the killing, but had not been served before it, the articles said.
His criminal history dates back to the late 1980s with a charge for driving while impaired.
In the 1990s, he was convicted of multiple crimes from misdemeanor resisting an officer to felony breaking and entering, and convictions continued through the 2000s and 2010s.
He still was on parole at the time of Moses' killing for 2013 charges of habitual felon, breaking and entering, and larceny of a motor vehicle, records on the North Carolina Department of Public Safety website showed.
If convicted of the habitual felon charge, it would be Setzer's fifth conviction of the charge, according to court records.
His next court date is set for Oct. 25, according to records on the North Carolina Judicial Branch website.