Walks through the streets of Morganton always led to people shouting hello to Bennett Deaton's beloved canine companion, DJ.
But a quick stop at a store Sunday turned tragic when a man pulled a gun on Deaton and DJ, ultimately shooting DJ, Deaton and police said. DJ died as a result of the gunshot wounds, and police still are searching for his shooter.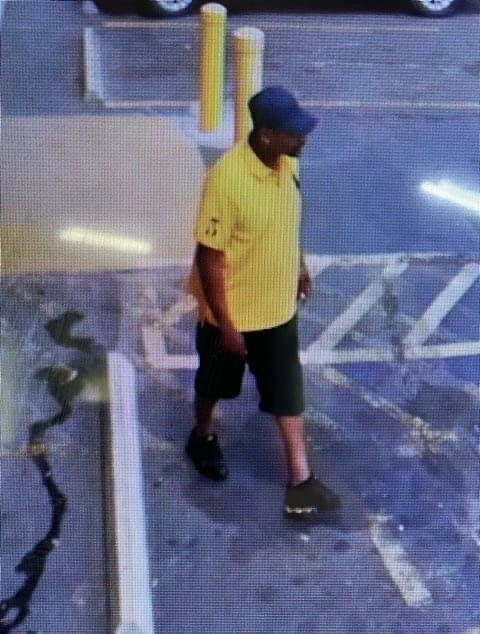 Deaton said the shooting came after DJ growled a little at a man at the store. The man told Deaton to "get your dog," and Deaton told him he had him and that DJ wouldn't hurt anyone.
The man persisted, Deaton said, and when Deaton and DJ turned to walk away from the store, the man went to his car, got a gun and shot DJ.
"I was like, 'Let's go,'" Deaton said. "So I said 'Come on, DJ.' I was crossing the street, DJ was right behind me, and when I turned around, (the shooter) was following us. He turned around, went back to his car, got a gun out of the back seat, come, and DJ laid down in the middle of the street. He knew something was coming. I said: 'No harm, no foul. Please don't shoot my dog.' He shot him."
DJ was one of Deaton's last connections to his late stepson, he said. DJ's mother was his stepson's dog before he died. DJ had been acting as Deaton's emotional support animal for more than a decade.
"DJ, he taught me about love that I didn't ever know existed," Deaton said.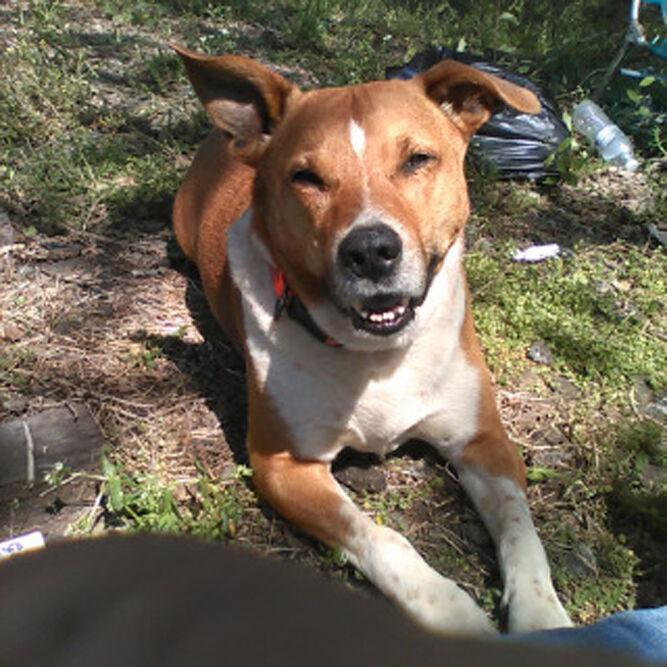 That love was evident while Deaton shared stories of DJ with The News Herald late Monday afternoon.
"I love DJ more than anything in this life other than God," Deaton said. "I know that sounds strange, but I loved that dog more than anything in the whole world."
Sunday's shooting was heartbreaking for Deaton, who has been homeless for seven years.
"It's all about DJ," Deaton said. "I've never had my heart tore out that bad. Just the way it happened. I've had my troubles."
Some of those troubles would pull Deaton and DJ apart, like when Deaton was burned when his campsite caught fire in January 2020 and DJ ran off. The pair ultimately was reunited.
"DJ survived," Deaton said. "He is a survivor of countless, countless, countless times behind we never should've been together again. I was like, 'We're always going to come back.'"
Deaton still couldn't believe what happened Sunday.
"Everything happens for a reason," Deaton said. "I believe this. Everything's meant to be, and fate is so grim. That's just looking at it bluntly, but I never thought I could witness so much. We've been through so much."
Deaton said he's a spiritual person, and he's not worried about where he'll end up when he dies. But he wasn't sure the same could be said for DJ's shooter.
"I hope this guy hurts so bad that I hope it tears a piece of his heart out," Deaton said. "I know, my Lord, if you do something bad, something like that, senseless, for no reason, you're going to pay for it in this life or the next."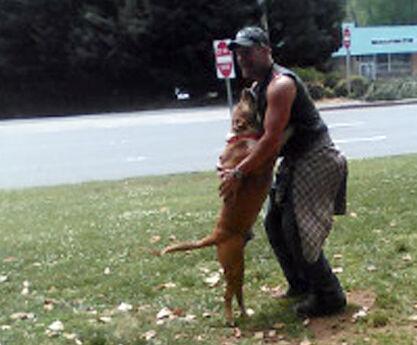 With DJ gone, Deaton is left with photographs and memories of the tug-of-war champion.
"I taught him, 'Don't you ever let go,'" Deaton said. "10 minutes and 15 seconds we played tug-of-war and he didn't let go. … I taught (DJ) not to give up, never to let go, and at 2:26 when he shot him, he didn't succumb until 3:07."
DJ's death still hasn't completely sunk in for Deaton.
"I'm fighting battles every day, but right now, I'm just going to let him go," Deaton said. "All day long I've been going, 'Come on, DJ, let's go, or let's go swimming, play tug-of-war or baseball.' He's the grand champion of so many games. That's how he was, he just wanted to play."
Deaton would like to work with more animals in the future.
"DJ didn't die for nothing," Deaton said. "I believe he died to bring me closer to what I need to do."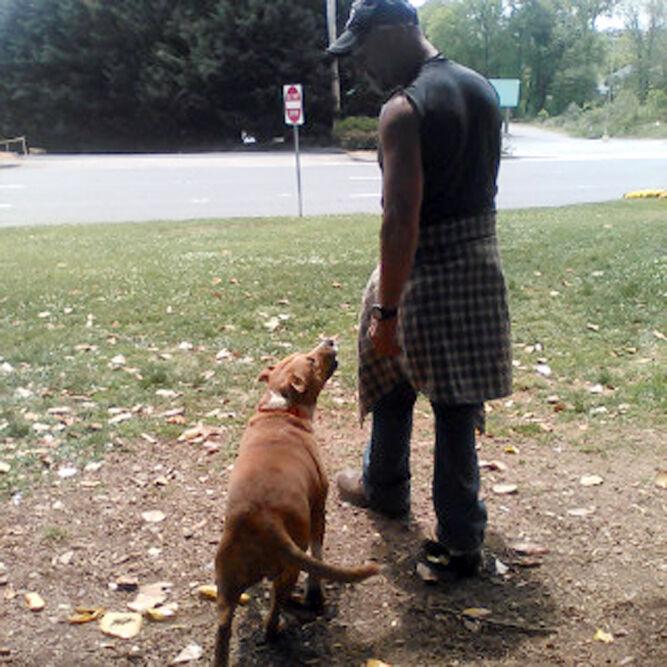 Sitting on the front steps outside of Southside Baptist Church on Herron Street in Morganton, Deaton looked through photos of DJ and shared the memories behind them.
"I had this one picture, one where we was up at the lake and we was walking down this dirt road into the sun and you could see the silver ripples off the lake," Deaton said. "He was just looking up at me and I'm looking down at him and it's just like, that's love. That's true love."