CONNELLY SPRINGS — A man tried to hide from law enforcement in a hand-dug hole behind a home last week after running away from a deputy responding to a routine call for service.
Austin Michael Neece, 26, had outstanding arrest warrants for parole violation, identity theft and resisting a public officer when he ran from a deputy who was responding to a routine call for service on N.C. 18 South on Thursday, according to a press release from the Burke County Sheriff's Office.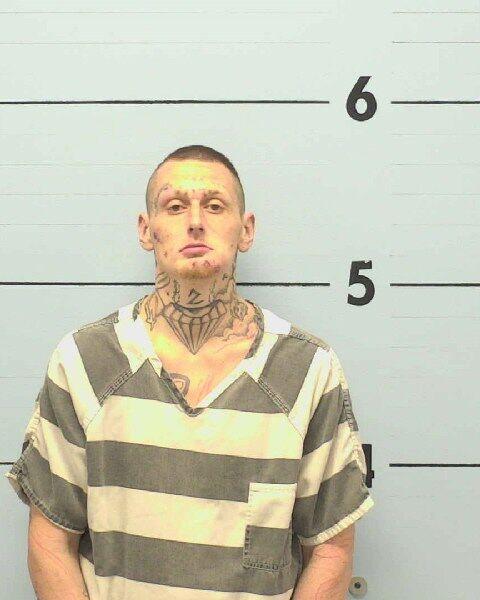 When the deputy responded to his original call, he saw Neece drop a chainsaw and run toward a wooded area behind the home, the release said.
Deputies searched the vehicle Neece ran from and found 10.5 grams of methamphetamine, a white powder substance and drug paraphernalia, the release said. Deputies searched the property where Neece fled and found some items that had been reported stolen earlier in the day.
It wasn't long after deputies cleared the property that the Burke County Emergency Communications Center received a call that Neece was back on the property, the release said.
Multiple deputies and detectives responded to the scene along with troopers from the North Carolina State Highway Patrol. They saw Neece, but he ran from them again, the release said.
A person at the scene told law enforcement Neece was armed with a handgun when he ran from them, prompting law enforcement to call for the Burke County SWAT Team to respond, the release said. The Catawba County Sheriff's Office Drone Operation Team also was called to the scene.
Investigators tracked Neece to the area of 7360 Della Drive, where he had been spotted by several anonymous callers, the release said.
They searched the residence and property before finding Neece hiding in a hand-dug hole behind the residence, the release said.
Neece was taken into custody without any further incident and was served with the outstanding warrants.
Records from the North Carolina Department of Public Safety show Neece already has previous felony convictions of:
Possession of a firearm/removal of a serial number
Breaking and entering
Larceny over $1,000
Receiving a stolen vehicle
Possession of a schedule II controlled substance
Larceny after breaking and entering
Attempted providing contraband to prisoners
Neece currently is being held under no bond at the Burke County Jail, and was given an additional $5,000 secured bond for one of the charges against him, the release said.
More charges are expected against Neece, the release said.