CONNELLY SPRINGS — Two people are in custody after a body was found more than 10 feet deep in a well south of Morganton on Monday.
Donna Lorrene Hagy, 46, of Morganton, and Dwayne Alan Smith, 41, of Connelly Springs, were charged with felony destroying a body/remove conceal an unnatural death Wednesday, said Burke County Sheriff Steve Whisenant.
The charges came after investigators found the body of Howell Thomas Buchanan Jr., 56, in a well off Old N.C. 18 near Sugarloaf Road on Monday, Whisenant said.
Investigators believe Buchanan died by blunt force trauma and strangulation, and that he had died before his remains were dumped in the well, according to a release from the Burke County Sheriff's Office.
Whisenant said investigators have identified a person they suspect killed Buchanan, but the person died days after the murder.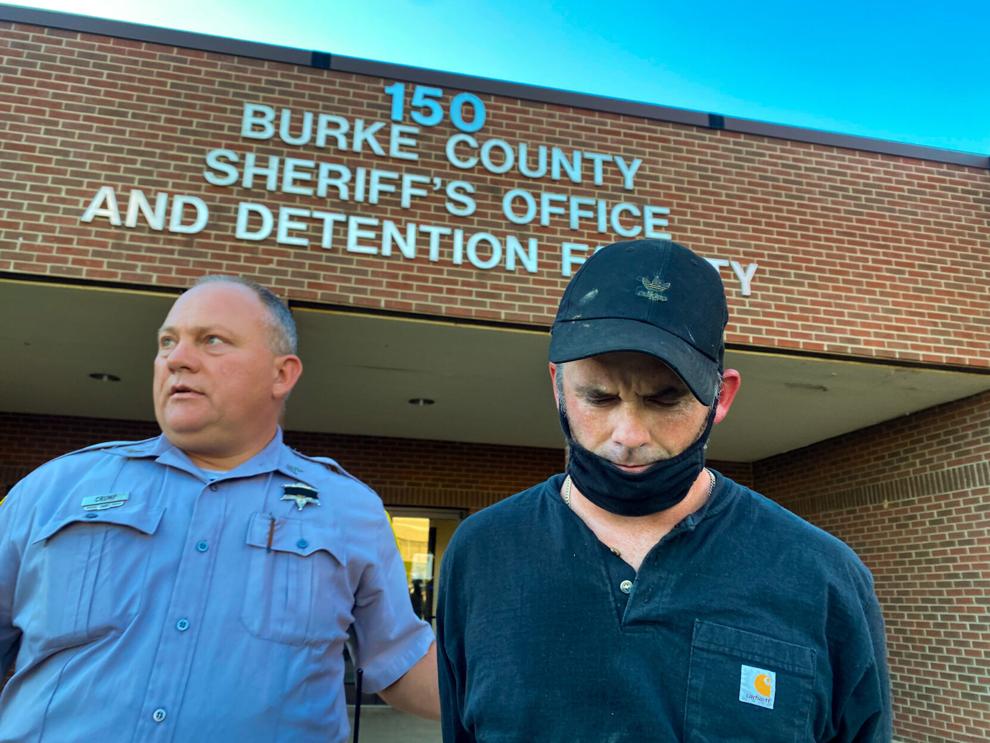 The sheriff said Buchanan had been missing since Aug. 12, and after a little more than a week of running down leads trying to find him, the sheriff's office made a post asking for help finding him. But investigators never got any responses about Buchanan's whereabouts from that post.
Whisenant said detectives continued to follow leads, and on Sept. 30, interviews led them to 4946 Old N.C. 18 where they found a relatively fresh dig site with heavy equipment on an old powerline right-of-way.
On Monday, detectives along with the North Carolina State Bureau of Investigation dug up the well — which was more than 50 feet deep in total — and found Buchanan's body about 12-14 feet deep inside it. Whisenant said Buchanan had been dead for about two months.
The well has not been in use for years, Whisenant said, and it was filled in Thursday afternoon.
Buchanan was positively identified because of his tattoos, Whisenant said.
"It's always sad, and then not to get information from people," Whisenant said. "You put a person's name and asking for information, not to get any information, it's sad for people. I'm happy that some people's conscience, they wanted to clear their conscience, and they told us that the body should be located here. It turned out to be true."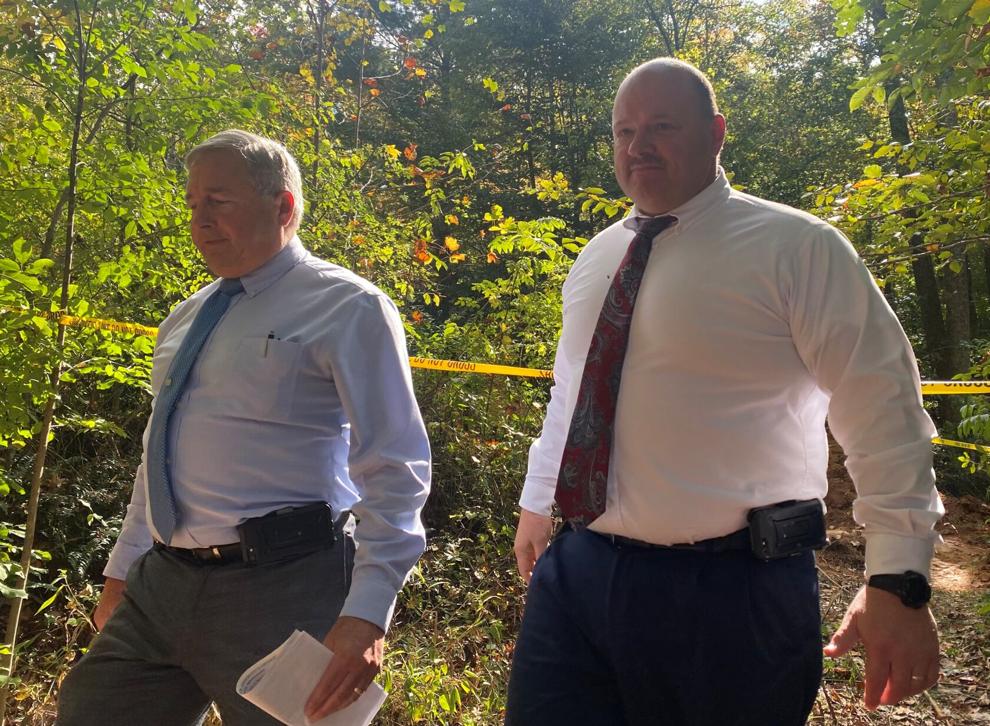 A relative of Buchanan said he had just found out about his death Thursday morning, and that he was shocked.
"I don't think he deserved all that," the relative told reporters. "I don't think nobody should have to go through all that."
Smith kept silent except for a couple of coughs when reporters questioned him about his involvement in the killing on Wednesday at the sheriff's office.
Hagy also wouldn't answer questions Wednesday about her alleged involvement in Buchanan's death as she was walked to a patrol car to be taken to jail.
Her stepfather, Danny Icard, told reporters Thursday that she had previously dated Buchanan. The sheriff's office also said Hagy was Buchanan's ex-girlfriend. Multiple neighbors and a relative of Buchanan told reporters that the couple had domestic disputes.
Buchanan hasn't been convicted of any crimes since 2005, when he was convicted of possession of a Schedule VI controlled substance in Carteret County, according to a records check on the North Carolina Department of Public Safety website.
Hagy didn't appear to have any previous convictions, according to an NCDPS records check. Smith had a conviction from 2011 of felony possession of a Schedule VI controlled substance, NCDPS records showed.
Smith was issued a $75,000 secured bond, and Hagy was held at the Burke County Jail under a $50,000 secured bond. They're both set to appear in court Friday.