It would appear that the suspects in the theft of thousands of dollars in equipment from a volunteer rescue squad lived just a mile and a half away from the squad's headquarters.
Christopher Scott Otstott, 28, of 911 St. Mary's Church Road in Morganton, was charged Thursday afternoon with felony breaking or entering, felony larceny and felony possession of stolen property, according to an arrest warrant provided by the Morganton Department of Public Safety.
Police still are looking for Nicolas Kirk, 19, of the same address, said Maj. Ryan Lander with MDPS. A photo of Kirk was not available.
Otstott kept his head down as he was escorted out of MDPS headquarters, refusing to answer questions from reporters. He has been accused of stealing two ATVs, a generator, emergency services two-way radios, a chainsaw, flashlights, helmets, batteries and GPS units, the warrant said.
The equipment all was stolen from the Burke County Rescue Squad station at 120 St. Mary's Church Road, just 1.6 miles down the road from Otstott's home.
Wes Taylor, battalion chief with the Burke County Rescue Squad, said the stolen equipment was worth about $20,000-$30,000. It was all equipment the squad used on a regular basis, even in the winter months.
Taylor told The News Herald on Saturday that rescuers had been out until about 1 a.m. Saturday working rescue calls in the Linville Gorge.
When they returned to the station in the middle of the night, nothing seemed out of the ordinary.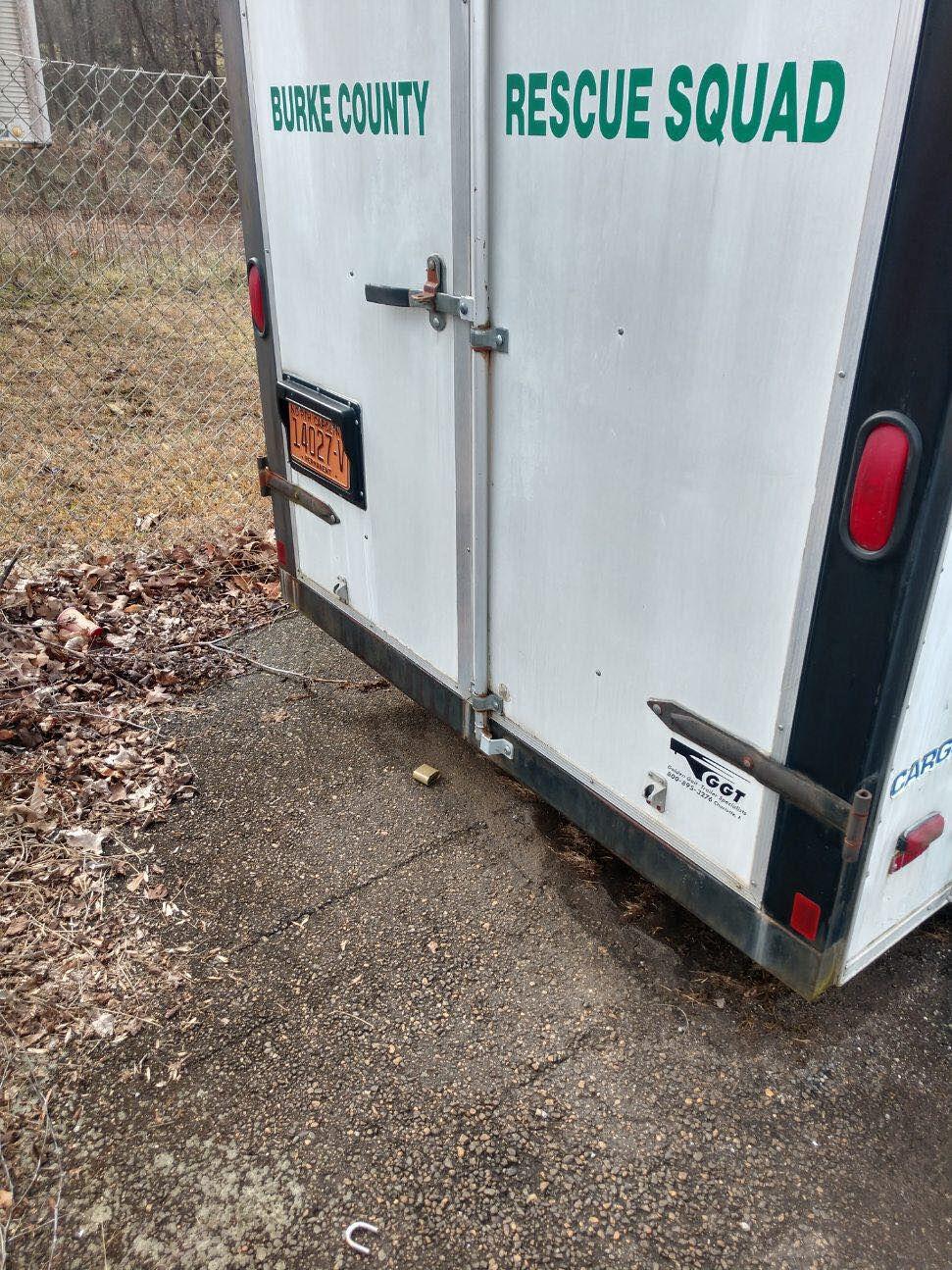 About eight hours later when BCRS personnel arrived back at the station, they found that three trailers had been broken into and had the padlocks cut off them, Taylor said. Someone had attempted to break into another trailer, but was unsuccessful.
Investigators still are looking for some of the stolen equipment, but Lander said officers with the Marion Police Department located one of the ATVs off Perry Street.
The Burke County Rescue Squad has launched a GoFundMe page to help cover the costs of replacing some of the stolen equipment that won't be covered by insurance and add new security measures to the station.
Anyone with information about the case or the whereabouts of Kirk should call MDPS at 828-437-1211 or 828-437-1911, or Morganton/Burke Crime Stoppers at 828-437-3333. Crime Stoppers tips are anonymous, and a cash reward may be offered if information leads to an arrest.