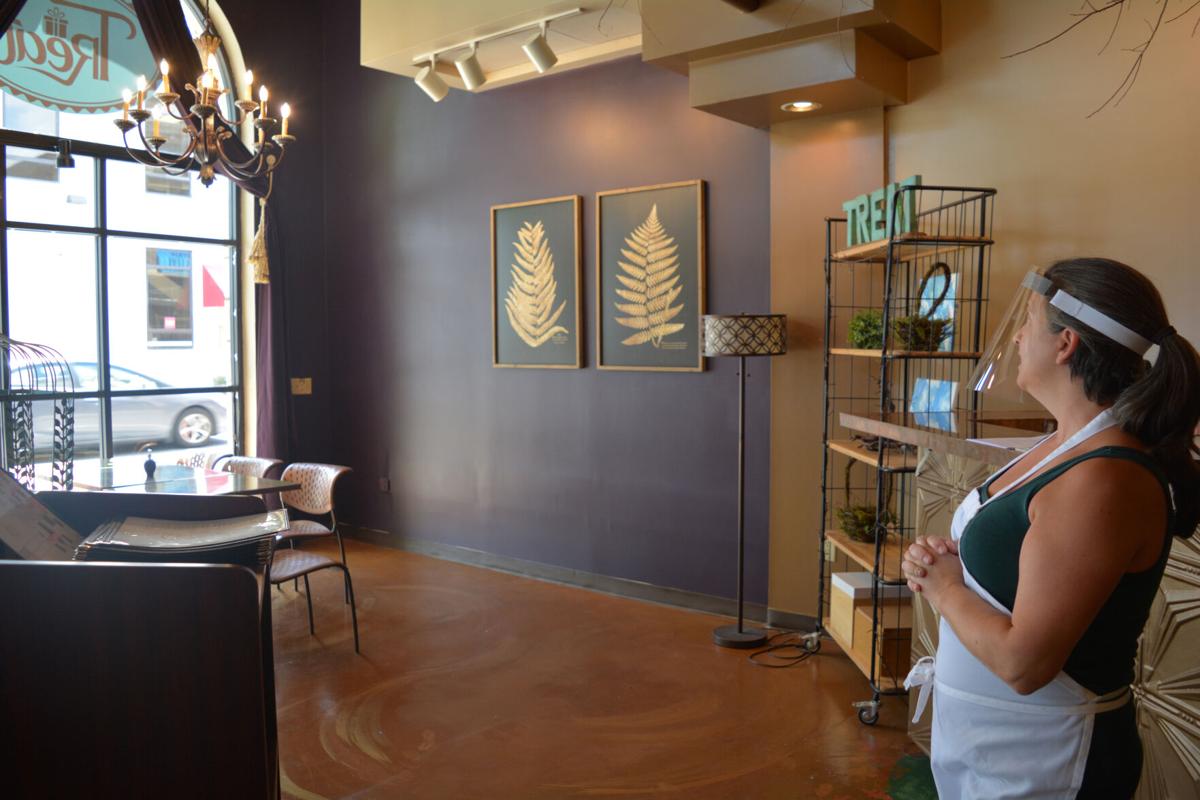 It's been a long few months for fans of Treat restaurant in downtown Morganton while they waited on the restaurant to reopen, but now the wait is over.
Treat reopened Wednesday night for the first time since the COVID-19 pandemic forced restaurants to close their dine-in eating options in March.
It might have seemed odd to customers when the restaurant remained closed even after Gov. Roy Cooper eased restaurant restrictions. Owner Sabrina Hurt said that's because she wanted to take a step back and freshen the restaurant up.
"We took the time to just really freshen up Treat," she said. "I mean, after five years of wear and tear, I redid my floors, both in the kitchen and here. I repainted all the walls. I built a little wall."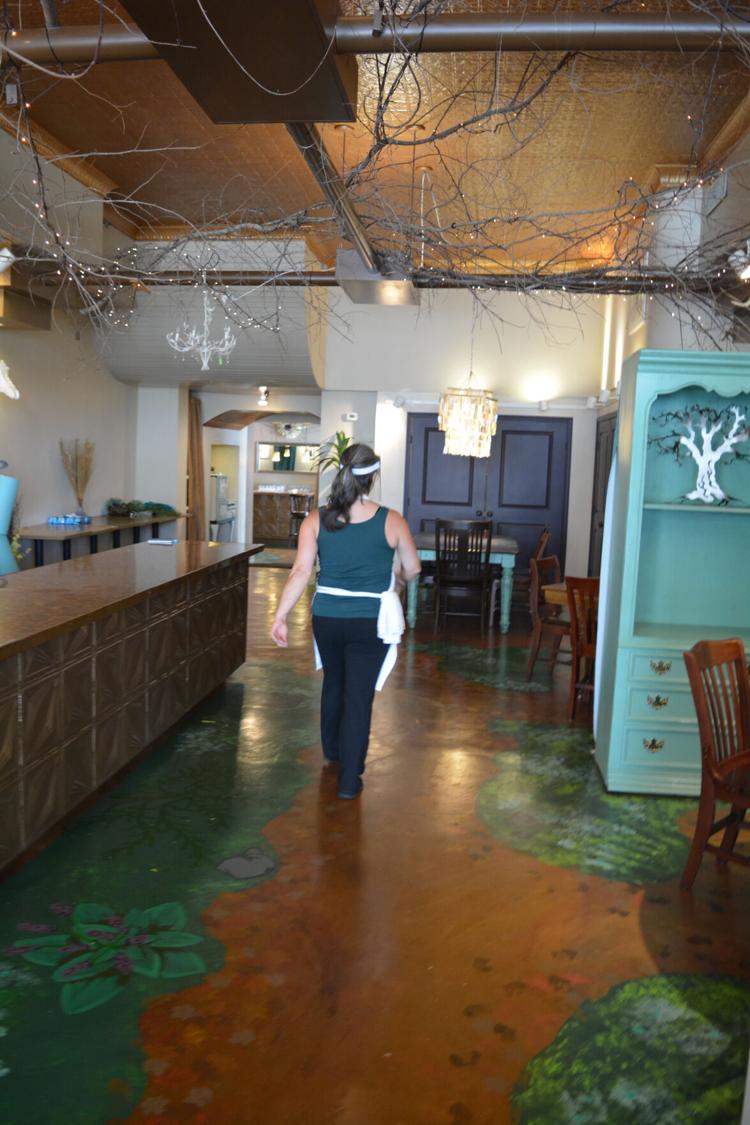 The redone floors feature a pathway painted by Lulu Ruiz, one of Treat's managers, and privacy screens made from old doors between tables. There's also a new private dining area that will be able to fit larger parties in the restaurant.
Part of that renovation saw Treat get rid of its gift shop at the front to offer more places for dining, though the restaurant still will offer some goodies from the gift shop behind the counter.
"We cannot wait," Hurt said. "We are so happy. We have the best customers in the world."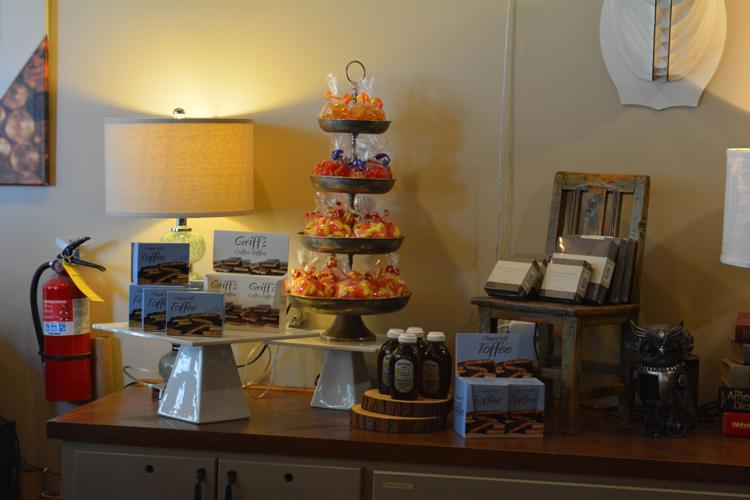 She said her customers have stuck with her through it all.
"I've had a lot of growing pains with Treat," Hurt said. "Originally, I was doing a gift shop with just a tasting bar, and slowly, I built into a full-time restaurant, which is what we are now. Just having our customers, they were supportive through all of those growing pains and things."
She said she's had some reservations about reopening, but her customers have been encouraging.
"It feels good that they've missed us," Hurt said.
It's been hard to be closed this long, she said.
"I think all of us are just kind of getting bored, you know?" Hurt said. "Running a restaurant is a very intense. There's so many moving parts and there's so much going on … it's kind of like going 100 mph down to zero."
Ensuring safety
While they're eager to get back to work, safety will be first moving forward. She said her husband works in health care and has had to work with several COVID-19 patients.
"We are very, very cautious as a family," Hurt said. "All guests are going to be expected to wear a mask when they are not at their table … to me, we want to make sure that no one is at risk."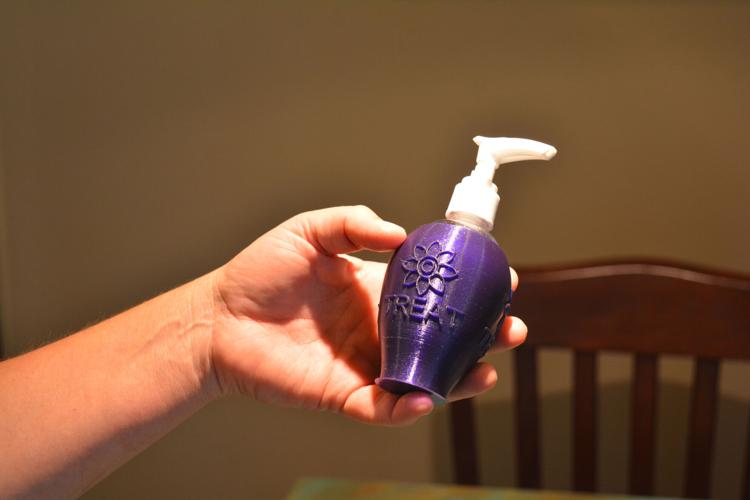 Hurt said she will be asking those who have health issues that don't allow them to wear masks to stick to to-go orders only, at least for now.
"They potentially could put others at risk, and that's not fair," Hurt said. "I will serve them to-go orders, but until we are safer as a community, the masks are really necessary."
Getting rid of the gift shop to add more tables and putting dividers between tables also will help with social distancing, Hurt said.
She's also expanded the health policy employees have to sign to work in the restaurant to include COVID-19 restrictions, and all employees are going through daily temperature checks when they get to work.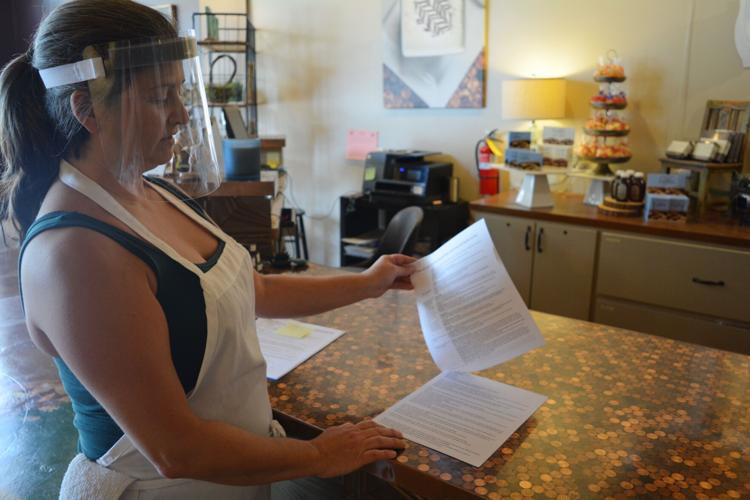 "We're glad to be able to have (our customers) back," Hurt said. "We want them to know it is our top priority to keep them as safe as possible through these unknown times."
Treat will be operating on a reservations-only basis for at least the first couple of weeks, Hurt said. Call 828-475-1082 to make a reservation.
Get local news delivered to your inbox!
Subscribe to our Daily Headlines newsletter.