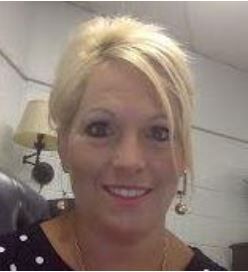 To highlight its upcoming Burke County Public Schools Virtual Academy, the school system held four informational meetings through Zoom last week to answer parents' questions regarding the program.
The Virtual Academy will be held separately from Burke County Public Schools' remote learning instruction. 
Christie Abernathy, BCPS director of advanced learning, coordinated the meetings. On Friday, the school system announced Kristin Edwards will be the coordinator and principal of the academy.
During Wednesday's meeting, David Fonseca, BCPS assistant superintendent, said nearly 500 people had participated in the first three informational meetings. The program is open to all BCPS students, as well as private school and charter schools from all over the state. 
The learning program will use a blended model, which will employ asynchronous and synchronous learning environments, Abernathy said. An asynchronous learning environment uses more flexible methods of instruction, such as students watching prerecorded videos from teachers, watching a "read-aloud" and individual assignments and projects.
The program will use the "core four" of English/language arts, math, science and social studies, along with some electives. Grades will follow the BCPS grading policy.
Examples of the synchronous environment include the hope that teachers will meet for live sessions with their students "at least once a week" through either Zoom or Google Meet, Abernathy said.
"Our goal is to have a virtual school of choice within the Burke County Schools system," Abernathy said. "All students enrolled in the academy will enjoy a flexible and supportive approach to online learning. As students work through their daily lessons, their online teachers will provide them with meaningful instruction and timely feedback."
During the informational meetings, Abernathy outlined estimates of instructional time for each grade level. Kindergarten through second-grade students should expect anywhere from one to two hours of instruction per day, while students in grades three through five should expect to complete two to three hours daily. For those in grades six through 12, instructional time will last anywhere from three to four hours per day. That includes instructional delivery, reading and assignments.
Day's rhythm
Abernathy also gave examples of what a typical day might look like for students at each grade level.
"I want to say first of all that students are not expected to sit on a device for six hours straight a day," Abernathy said. "The Virtual Academy is a flexible learning environment."
For elementary school students, an example of a typical day might be that they watch a prerecorded lesson or a read-aloud video from the teacher. Then, they may work on an independent assignment throughout the week based on that lesson. Then, they may move to watch a recorded math lesson, followed by another independent activity, according to Abernathy.
Another example might be that the teacher wants to do a live classroom session. So, he or she may ask the students to meet at the same time each week to have a lab class, Abernathy said.
Instruction for secondary students (sixth through 12th grades) will feature more asynchronous learning, such as prerecorded lessons with projects and assignments to follow the lessons.
During Wednesday's informational meeting, many parents asked Abernathy and Melanie Honeycutt, BCPS chief information officer, how to best support their children in a remote environment.
"I think the most important thing is setting a schedule for them, whatever schedule is convenient for your family," she said. "What time they work, how long they work, what subjects they work on per day, when do they log on daily. If you set that ahead of time, it helps your student to take it more seriously and realize that it is a positive learning environment."
Abernathy said establishing a designated working space that minimizes distractions would be beneficial, too. Furthermore, this allows parents to be able to check in on their children and assist them with their studies.
Technology fees
Virtual Academy students will be able to participate in extracurricular activities such as band and sports teams.
Furthermore, laptop devices will be delivered to the student's domicile school — or the school they attended before Virtual Academy. Devices are $25 for one, $35 for two, and $50 for three or more. The fees cover the repair costs, Honeycutt said.
Recommendations for students include students entering second grade and up should be able to read within two years of their grade level. Additionally, elementary students will need adult supervision and academic support at home. Middle school and high school students should be able to work independently with minimal adult supervision. Students should be comfortable using technology, and students will need access to high speed internet for streaming at their homes.
All parents will have a username established through PowerSchools to check on their students' progress, Abernathy said. Additionally, teachers will hold a student orientation the first week of school, as well as a virtual parent-teacher meeting around the same time. All of the teachers should be current BCPS teachers, and students will find out who their teachers are upon the teachers' return in August.
Attendance will be recorded, as the program will follow the North Carolina Department of Public Instruction's guidelines.
Getting started
The Virtual Academy will follow the BCPS schedule, and the first day of class will be Aug. 17. When they return in August, teachers will start reaching out with detailed information about classes, according to Honeycutt.
Students in the academically and intellectually gifted, English as second language and exceptional children programs will be served based on their individualized plans. Speech therapies also will be honored.
End-of-year testing and curriculum are still up in the air, as enrollment is still pending. There is no limit to the number of students eligible to enroll in the program. The deadline to enroll for the program is Saturday, Aug. 1.
Abernathy said the Virtual Academy will still be active upon a full-time, in-person return to school. Students are encouraged to commit to one semester in the academy.
Parents and students who do not have access to internet service at their homes and other parents and students with questions on the program are encouraged to email burkevirtual@burke.k12.nc.us with their questions.
Be the first to know
Get local news delivered to your inbox!