The culinary and construction students from Freedom High School and Draughn High School competed in cupcake wars at The Olive of Morganton on Thursday.
The idea originated from the classrooms of Brandi Silver, the family and consumer science teacher from Freedom and a former teacher at Hallyburton Academy, and Joe Johnson, teacher at Hallyburton Academy.
"Joe was the carpentry teacher and I was the foods teacher at Hallyburton," said Silver. "We did a smaller version of this and we were just hanging out one night and Linda, the owner of The Olive, walked by and said, "Why don't you try some of our olive oils in your cupcakes, we can really make this a big community event.
"People can come out and try the olive oils and learn about the schools, the kids can be involved and it will just be a great opportunity for everyone involved."
There were 36 of each cupcake flavor with more than four different flavors to choose from. Each cupcake included different flavors of olive oil donated by The Olive of Morganton.
Each cupcake flavor was judged by members of the public and "celebrity guests" including, Morganton Mayor Ronnie Thompson and Abby Nelson, Main Street director of Morganton.
The Career and Technical Education classes allow students to participate in hands-on learning. Silver and Natasha Williams, foods teacher at Draughn High School, saw the cupcake wars as a great opportunity for the students to bring their skills from the classroom to life.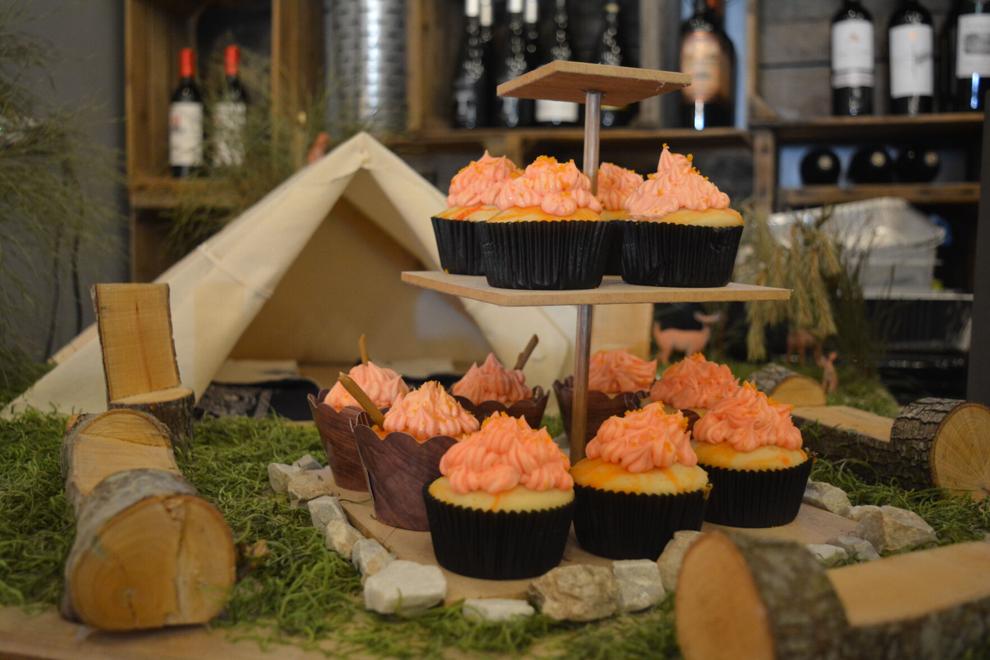 "The CTE classes are phenomenal with teaching the kids the hands-on skills that they need," said Silver. "We don't hear a lot of complaints when kids come to our class because we're always doing something to involve them in the day and just figure out different ways of life and how to take care of themselves."
"They are able to put their creativity to use and make it come to life compared to just doing worksheets or this and that," said Williams. "They can do the hands-on stuff and make their stuff come to life, so that's really cool."
The cupcake wars allowed students from the foods and construction courses to showcase the skills they have accumulated inside the classroom, while learning things they didn't expect along the way.
"The blueberry margarita cupcake group, I asked them what they have learned and they said, 'Well, we've really learned what flavors go together and now I know that this doesn't go with that. Plus I learned how to bake cupcakes, we are so proud of ourselves,'" said Silver. "Just having that accomplishment is, I think, the biggest part of CTE."
CTE courses allow students to participate in different trades in high school while trying to navigate what they want to do after they graduate.
"Each school has several different classes the students can choose from," said Silver. "My area is family and consumer sciences. We have interior design, parenting and child development, foods I, foods II and other courses. CTE also offers firefighting, welding, carpentry, and auto. So all of the classes that are real-life skills that the kids enjoy coming to, that's our CTE classes."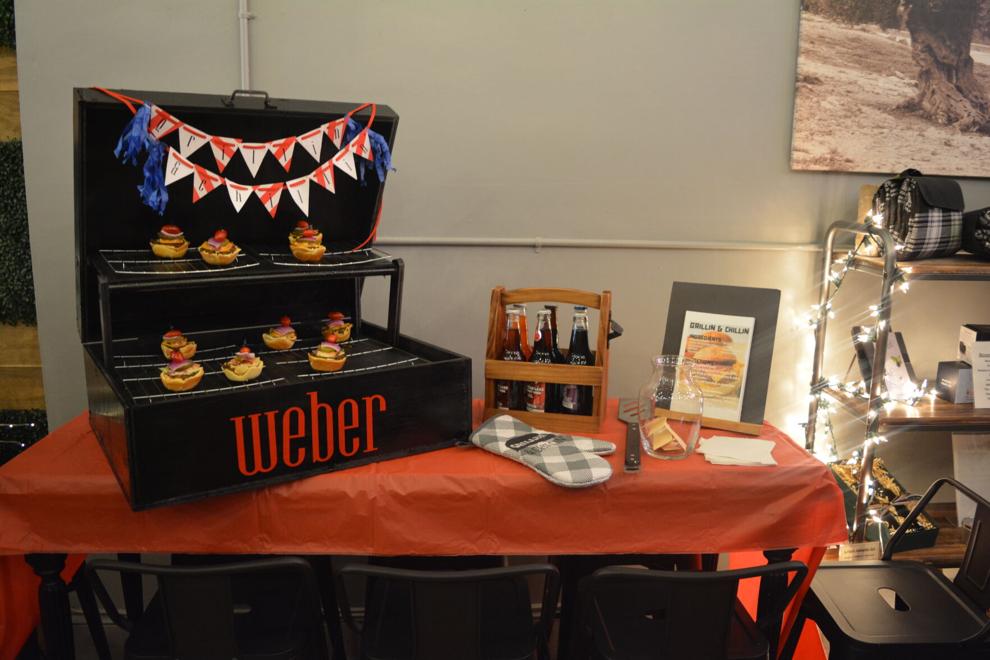 Silver plans to continue having events that allow the students to become more involved in the community.
"We're looking forward to getting in the community and really letting people know what Career and Technical Education is," said Silver.
Silver is very passionate about ensuring students learn the essential skills in high school that they will need throughout their lives.
"We want people to know that the students are doing all of those things that people may say, 'They don't teach that in school anymore,'" said Silver. "We really do, we really teach that in school, the kids just have to take the classes and get those skills as they are offered.
"Helping them get through life and knowing how to navigate things like cooking and building. It was really a cool experience."
For more information on The Olive of Morganton, visit their Facebook page at The Olive of Morganton, or contact them at 828-475-6638. For more information on CET classes, visit Burke County Public Schools at burke.k12.nc.us.