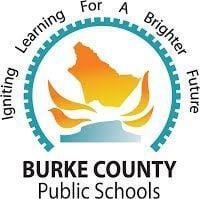 The Burke County Board of Education voted for Burke County Public Schools to operate under remote learning between Aug. 17 and Sept. 11. The vote to revert to Plan C came during a special called meeting on Monday, July 27. Due to the continued rise of COVID-19 cases in Burke County, the plan has changed from Plan B, where students would have gone to school two days a week. The Board of Education will revisit the plan before Sept. 14.
In anticipation of remote learning, the district has a plan in place that has already been submitted to the state. Remote learning involves a combination of online learning, paper packets, videos, phone calls and Zoom sessions. Each student in first through 12th grade will receive a device before Aug. 17. The exception is kindergarten students who will receive their devices the first week of instruction, at which time they will also have parent-teacher conferences and DAIL testing.
During device distribution for all, the system asks parents and guardians to complete free and reduced lunch forms. Burke County Public Schools will continue a grab-and-go feeding program that will be free to all through Aug. 31. All students who qualify for free and reduced meals will continue to receive free meals after Aug. 31.
Unlike when schools were closed in March and emergency remote instruction was in place, student attendance will now be taken and student work will now be required and graded. Under remote learning, 12 Burke County Public Schools elementary school day cares will continue to operate a day-long program, for a fee.
Families are reminded that they have a choice for their students to learn virtually all semester. Those interested in registering for or are considering the Burke County Virtual Academy, it will still operate as planned. While the remote learning plan is fluid and can change throughout the semester, the Virtual Academy remains a viable option for families looking for guaranteed consistency with online learning throughout the entire semester.
More information and updates on remote and virtual learning can be expected to be communicated from individual schools, principals and teachers.
Be the first to know
Get local news delivered to your inbox!