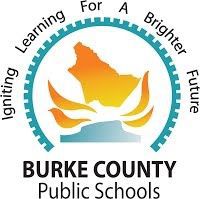 ICARD -- A Burke County Public Schools elementary school will move to remote instruction for two weeks after experiencing a COVID-19 cluster this week.
Icard Elementary will transition to Plan C, all remote instruction, through Nov. 5, Principal Jeanen Burris announced to school families via the SchoolMessenger alert system Tuesday.
"This means that all learning will be moved from in-person to remote while the school is shut down," Burris said in the message. "As for classroom instruction over the next two weeks, your classroom teacher will be in touch with you to give you specific information, but you can expect it to look much like it did at the beginning of the school year when we were on Plan C."
The North Carolina Department of Health and Human Services defines a cluster as a minimum of five cases with illness onsets or first positive results within a 14-day period and a plausible link between cases.
According to Cheryl Shuffler, BCPS public relations officer, there will be no activity at the school for at least several days to ensure adequate time for the virus to dissipate from the air.
Once that time period is up, the custodial team will move in to start the thorough sanitation process, Shuffler said.
Burris said Icard is working closely with the local health department for guidance and to identify anyone who may have been exposed to COVID-19.
"Just as with individual cases, if your child was identified as having had close contact and exposure, you would have already received notification from the school nurse," Burris said. "If you have not heard from the nurse, your child is not considered to have had close contact. If you have any concerns about your child's health, please contact your physician or the Burke County Health Department Public Information Line at 828-764-9168."
According to Shuffler, the Child Nutrition department will continue to serve Icard Elementary students meals on the remote learning days. Meals will be available for pickup from 4:30-6 p.m. at East Burke High School on Thursday, Monday, and Nov. 2. 
Weekly Totals, Oct. 12-18
Once again, the school system saw the weekly totals of quarantined/isolated students and staff increase from the week prior.
In all, 261 people – 232 students and 29 staff members – were either quarantined or isolated last week. This is an increase of 58 people from the week prior.
Additionally, there were 14 COVID-19 cases in the school system – nine students and five staff members. More than half of those cases, eight of the 14, were in elementary schools, while four were in middle schools, and two were in high schools.
However, as Shuffler told The News Herald last week, these numbers are constantly in flux.
She also said the Icard Elementary cases will be split up, with some counting toward last week's numbers, and others being reflected in this week's numbers.
"The Icard cases will cross over into two weeks (this week and last week) as some have already tested and tested positive this week while others tested positive last week," Shuffler said.
This week, there are five cases through Monday and Tuesday, Shuffler said.
Board of Education Meetings
On Thursday, the school board voted to keep elementary students in Plan B for an indeterminate time period.
The Burke County Board of Education has meetings scheduled for Nov. 2 and Nov. 9.
The board could potentially vote to temporarily transition elementary schools to Plan C, a possibility that was mentioned in Thursday's meeting.
Be the first to know
Get local news delivered to your inbox!