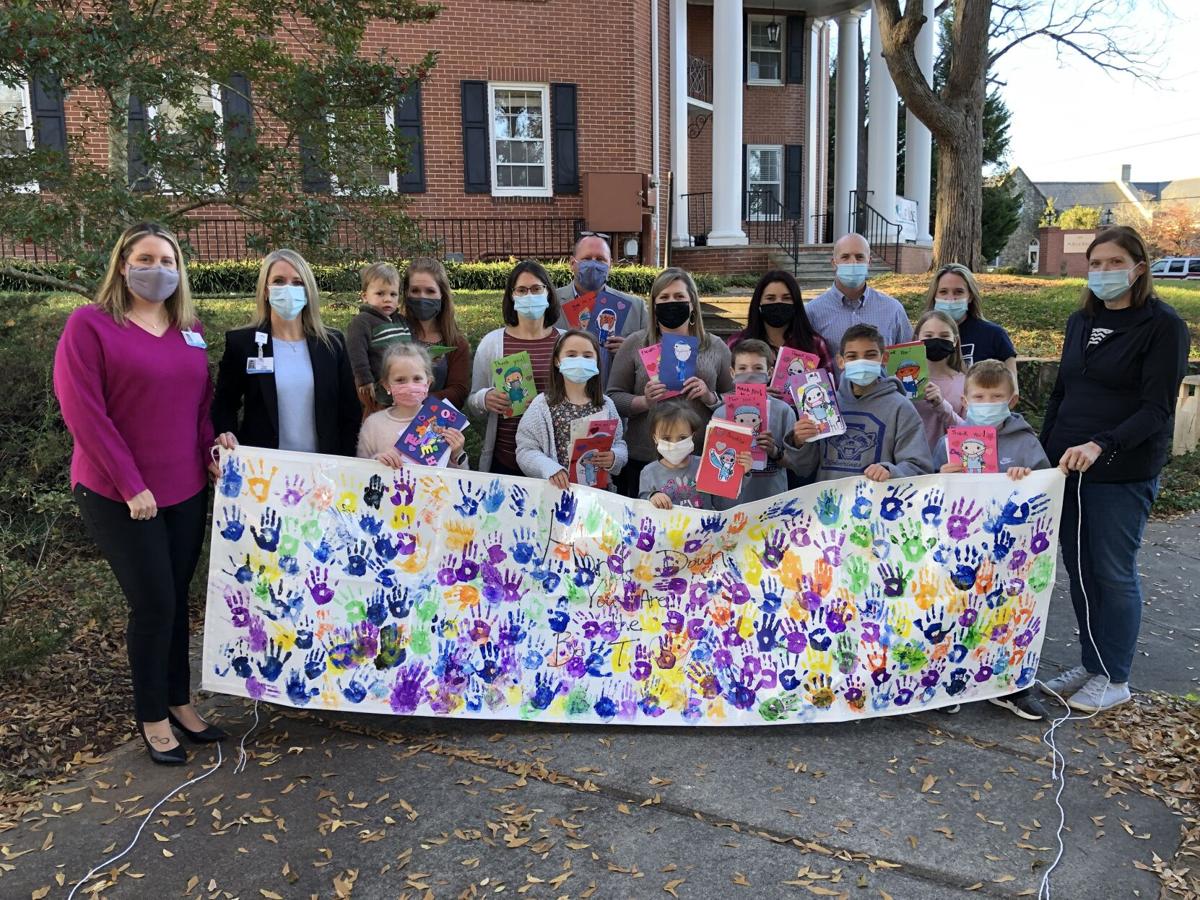 As Thanksgiving approaches, local students and principals showed their appreciation for frontline workers by distributing "Thank You" cards Friday afternoon.
Students and principals from a variety of different Burke County elementary schools gathered together to create cards expressing their gratitude for the nurses at UNC Health Blue Ridge in Morganton.
The cards were given to the Blue Ridge Healthcare Foundation on Friday afternoon and will be distributed to nurses at UNC Health Blue Ridge throughout Thanksgiving week.
Cheryl Shuffler, public information officer for Burke County Public Schools, played a large role in organizing the card exchange with the staff at UNC Health Blue Ridge. She said the program was a good opportunity for students and staff to show their appreciation to local health care professionals.
"It is evident that our students poured out their hearts and talents into these cards," Shuffler said. "Some of them share very personal stories about having COVID-19, having family members, including grandparents, who had COVD-19 and losing loved ones to it. They are grateful to the health care workers and understand in their own way the dedication and sacrifices of our health care workers over the past two years."
More than 625 Thank You cards were given to the foundation on Friday to be distributed to nurses throughout the week of Thanksgiving, Shuffler said.
BCPS Superintendent Mike Swan is grateful this exchange allowed students and principals to show gratitude for their health care workers during a time of need.
"One thing I am certainly grateful for this time of year is community partnerships, such as the great one we have with UNC Health Blue Ridge," Swan said. "In reading these cards from our students, I know they are genuinely thankful, too, for our heroes in the health care field.
"This Thank You card project has been a great outlet for students to show appreciation for others and reflect on how our community has come together to help each other out over the past two years."
For more information on the Thank You card exchange, visit burke.k12.nc.us.