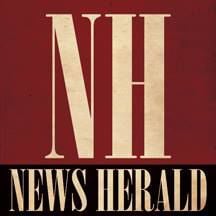 Morganton Day School announced this week they will return to the classroom in a full-time capacity for all students this fall. An extensive framework for reopening was posted this week on the Morganton Day School website, www.morgantondayschool.com, and lays out the intricacies of reopening August 19, 2020.
"We realize on the surface our school will look a bit different from past years - such as temperature checks, entering the school through exterior classroom doors, everyone wearing masks, and increased outdoor learning," said Melanie Mikusa, MDS Head of School. "But, at its heart, a Morganton Day School education will be as strong as ever."
Morganton Day considered a part-time and fully online model, but opted to bring students back on-campus since each classroom can accommodate the number of students per grade level while still maintaining the social distancing recommended by North Carolina health officials. Morganton Day School typically enrolls an estimated 120 students in their JK3-8th grade programs.
While classrooms are usually capped at fourteen students, enrollment in most grades will be capped at ten students to prevent the spread of COVID-19.
"We are blessed to have the ability to offer this model of education and we are anticipating a strong interest from new families," Meredith McSwain, director of advancement said.
MDS is giving priority enrollment to returning families through July 31, 2020.
Morganton Day School is committed to maintaining strict cleanliness standards, including frequent hand washing, wearing of masks, daily temperature checks, daily sanitizing of the school, and amplified cleaning of surfaces and high-contact areas. In addition, students will eat lunch in their classrooms and stay in their grade cohorts to ensure minimal contact with others in an atmosphere that is also conducive to learning.
"While our main focus is always education, a dual priority is health and safety," Mikusa said. "We must be proactive and prepared during these ever-changing times to continue educating our students safely. A flexible plan will allow the continued education of our students if and when circumstances change throughout the year."
The school is committed to educating students who choose to stay home during the COVID-19 pandemic and are preparing a hybrid method of learning to ensure academic success.
The Morganton Day School framework reflects input from parents, teachers, board members, as well as national and local medical professionals.
"Together we created a framework that we believe fits our school with all of our unique characteristics," Mikusa wrote in a letter to parents. "We are fortunate that we are a small learning community with ample space to create a flexible learning environment suitable for our inquiry-based style of instruction. Additionally, our dedicated faculty are among the best in education. They are committed, open-minded, and forward thinking. Together, this is a recipe for success."
Morganton Day School offers a 5-star preschool program along with the International Baccalaureate program for students in kindergarten through 8th grade, with an emphasis on inquiry-based learning and S.T.E.A.M. If you would like more information, please call 828-437-6782 or visit morgantondayschool.com.
Be the first to know
Get local news delivered to your inbox!