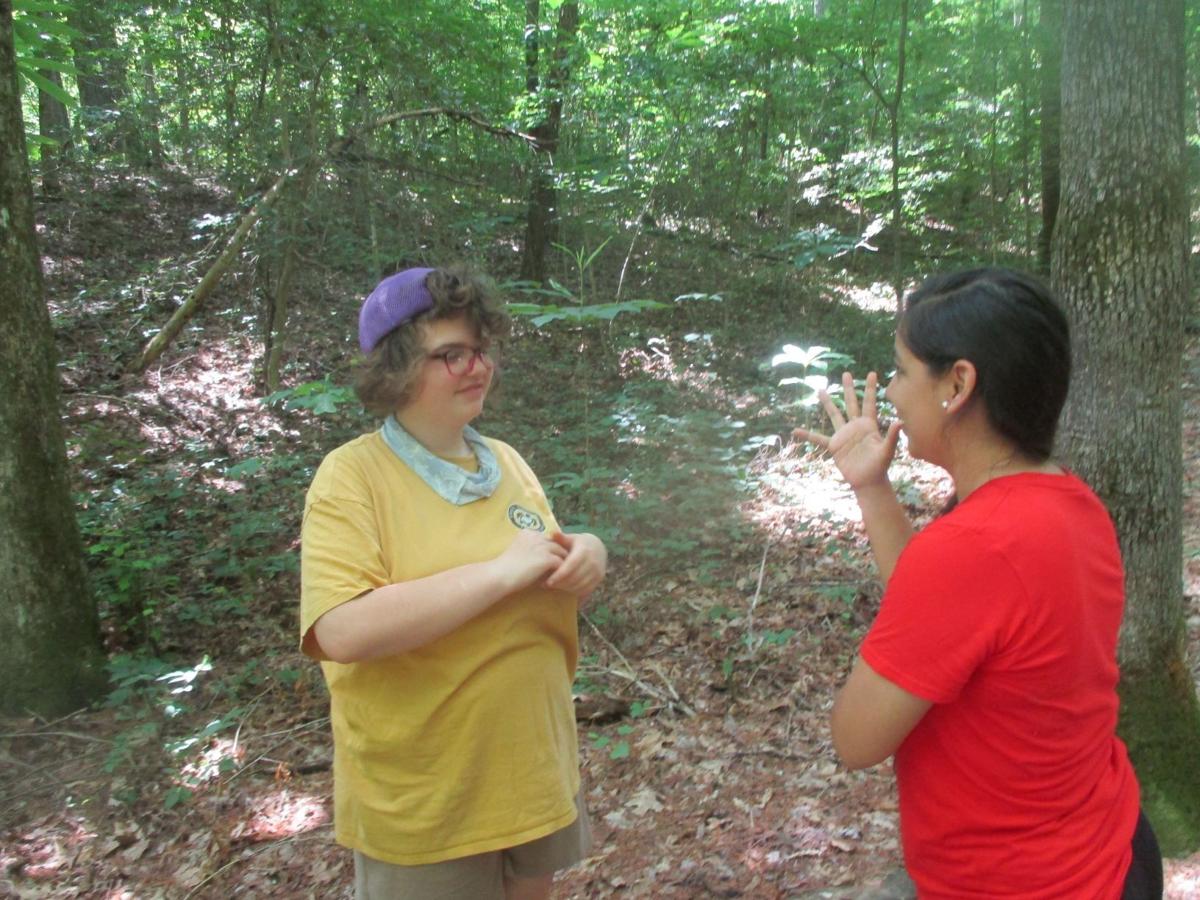 The North Carolina School for the Deaf will be hosting NC State University intern, Hannah Houk, during its summer camp activities. Reid Ledbetter, the Agricultural Education teacher and FFA advisor at the school, will be her mentor during her five-week internship.
Houk is a Freedom High School graduate and she was an active member in the Freedom FFA chapter. She was given the opportunity to volunteer with Ledbetter for the past two years at NCSD. Houk did this while taking high school classes and courses at Western Piedmont Community College for American Sign Language and interpreting. Houk said she fell in love with the students and staff while helping out at NCSD over these years.
"I was accepted as one of the two summer Warfield Fellows," Houk said. "I knew exactly where I wanted to intern."
Warfield Fellows is an internship program in honor and memory of past NC State Student, Chantel Warfield. The internship provides support to students within the College of Education to serve as interns in high needs communities in a school or organization that supports or promotes education.
Houk will work alongside Ledbetter and other students during summer camp, participate in community events such as working at the local farmers market and attend teacher conferences and meetings in order to gain a better understanding of the life of an agriculture teacher during the summer months.
Upon graduation from NCSU, Houk hopes to return to Morganton and teach agriculture.
"I am so honored to serve as one of the Warfield Fellows, and I am so grateful to NCSD and Mr. Ledbetter for hosting me this summer," Houk said. "I am excited to see what will be in store this summer."
In February 2018, NCSD alongside Ledbetter, chartered the first FFA chapter in the school's history. It became just the third FFA chapter in the nation for members who are deaf and hard of hearing. NCSD is glad to have staff, students and now volunteers who are interested in keeping agriculture alive at NCSD in the forefront of our students minds as they begin their transition to independency.