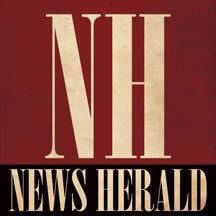 North Carolina State Education Assistance Authority (NCSEAA) recently selected 215 rural North Carolina students to receive up to a $12,000 Golden LEAF Scholarship.
Each of these students was selected to receive a $3,000 scholarship each year for up to four years of study at a participating four-year North Carolina college or university. Recipients from rural, tobacco-dependent or economically distressed North Carolina counties are selected based on career and educational goals, a review of school and community service activities, academic performance, length of residence in the county and expressed intent to contribute to the state's rural communities upon graduation from college.
The Golden LEAF Foundation created the Golden LEAF Scholarship Program to broaden educational opportunities and provide support to students from rural counties with the hope that after graduation recipients will contribute back to these communities.
"Golden LEAF is pleased to announce the 215 Golden LEAF Scholarship recipients," said Scott T. Hamilton, Golden LEAF Foundation President, Chief Executive Officer. "These students were selected out of a pool of more than 2,200 applicants. We are proud to award scholarships to hardworking and bright students with deep roots in their rural communities. We support our scholarship recipients as they follow their education pursuits and develop into North Carolina's next generation of rural leaders."
The six local students who received scholarships are:
» Gracie Brittain, East Burke High, Connelly Springs, N.C.;
» Weston Fleming, Robert L. Patton High School, Morganton, N.C.;
» Paige Houston, East Burke High School, Catawba, N.C.;
» Ryan Shehan, Robert L. Patton High School, Morganton, N.C.;
» Chelsea Walters, East Burke High School, Connelly Springs, N.C.;
» Hannah Ward, Freedom High School, Morganton, N.C.
Be the first to know
Get local news delivered to your inbox!