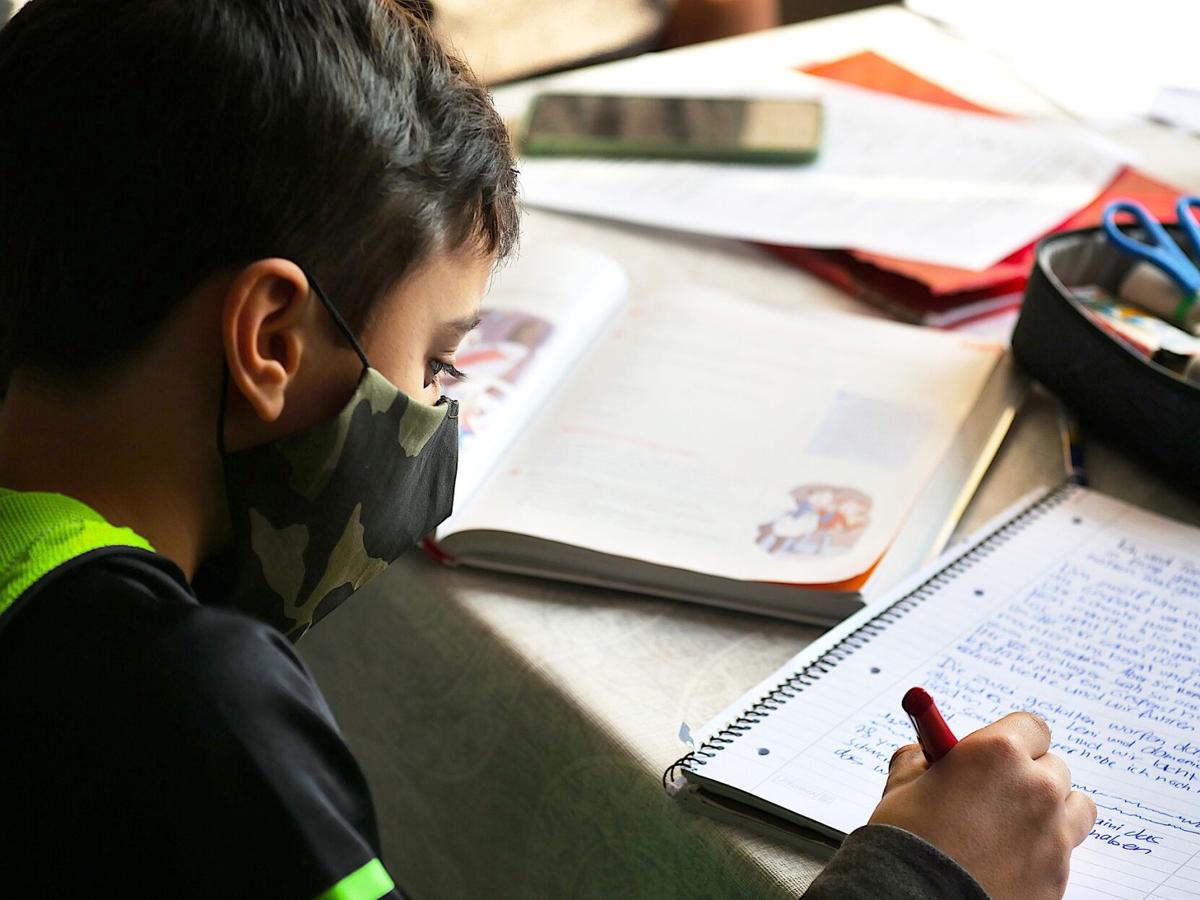 RALEIGH — State leaders took to a news conference Wednesday to roll out new guidance for getting children back to school with COVID-19 looming overhead.
Dr. Mandy Cohen, secretary of the N.C. Department of Health and Human Services, outlined the new guidance in the state's StrongSchoolsNC Public Health Toolkit.
The guidance said all schools for kindergarten through eighth grade should require students and teachers to wear masks indoors, Cohen said. High school students and teachers who aren't fully vaccinated also should wear masks indoors.
Schools should require all students 5 years old and older, teachers, staff and adult visitors to wear face coverings while they're on school buses or other school transportation unless that person or a relative of the student says an exception applies.
State health leaders also recommended updates to the schools' quarantine plans so that all students can be in school as much as possible.
"Anyone who is fully vaccinated and does not have symptoms does not have to quarantine after a close contact with someone who has COVID-19," Cohen said. "In addition, unvaccinated students do not have to quarantine after close contact if students were appropriately and consistently wearing masks."
The guidance recommends a minimum of 3 feet of distancing between students, a minimum of 6 feet between adults and students as well as adults who aren't fully vaccinated.
Schools also should have staff self-monitor their symptoms, have families screen their students at home, keep students home when they're ill and require symptomatic people to wear masks while they're waiting to be vaccinated or leaving the building, according to the toolkit.
This version of the toolkit will become effective July 30.
Local school systems decide which elements of the toolkit to adopt. Dr. Mike Swan, Burke County's superintendent, said Wednesday the Burke County School Board should be meeting soon to discuss it.
It comes as the state sees cases of COVID-19 climbing, with 1,434 new cases reported statewide Wednesday, NCDHHS said. The state's daily percent positive rate was up to 7.9% Wednesday, 694 people were hospitalized and 13,350 total deaths have been reported.
In Burke County, there were 143 active cases listed Wednesday with four people hospitalized and 170 total deaths reported, according to the county's online COVID-19 dashboard.
The state is honing its effort to defeat COVID-19 by vaccination.
"While this disease is still with us, the more people get vaccinated, the less it has to affect our day-to-day lives," Gov. Roy Cooper said. "Thanks to safe and effective vaccines that are free everywhere, North Carolina has entered a new phase of this pandemic. This phase is marked by a laser-focus on getting as many people vaccinated as possible. It will literally save their lives."
Across North Carolina, 60% of the adult population has been at least partially vaccinated against the virus, Cooper announced Wednesday. Fifty-six percent of the population is fully vaccinated against the virus.
Cooper said the majority of the new COVID-19 cases the state is seeing are among those who have not been vaccinated.
"Get vaccinated right now if you haven't," Cohen said. "We are seeing the impact of the very contagious delta variant of COVID-19, and it's hitting those who are unvaccinated hard. Schools need to use the additional safety protocols outlined in the StrongSchoolsNC Public Health Toolkit to continue to protect students and staff as we enter the new school year."