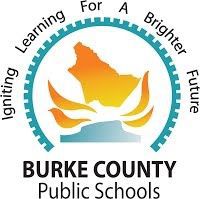 Contrary to what was initially reported, the number of COVID-19 cases and quarantined or isolated students and staff in local schools continues to increase.
Last week, 17 people — 16 students and one staff member — tested positive for the virus, said Cheryl Shuffler, Burke County Public Schools public relations specialist.
The increase in cases reported — up from eight as reported Monday morning — is due to additional test results coming in.
"(The numbers are) constantly moving," she said. "If a student is tested say, on Friday, but doesn't get the results until Monday or Tuesday, they still go on last week's numbers. We learned Monday that some students on quarantine/isolation awaiting test (results) tested positive over the weekend. The nurses updated the numbers, and they are included on last week's report."
Compared to the week of Sept. 28 through Oct. 4, last week's confirmed cases increased by five, from 12 to 17.
The number of quarantined or isolated people also saw a slight increase, from 194 people two weeks ago to 203 people — 177 students and 26 staff members — last week.
Highest percentage
Once again, the highest percentage of cases occurred in elementary schools, as 10 kindergarten through fifth-grade students tested positive last week, compared to four middle school students and two high school students.
During the Sept. 28 called meeting, the Burke County Board of Education voted to keep elementary schools in Plan B through at least Friday.
During that meeting, board Chairman Buddy Armour advocated keeping elementary schools through the first semester, rather than having the board reconvene for another called meeting Thursday.
"I think we need to give more time than Oct. 15 to make sure that we're doing a good job in Plan B," Armour said during the board's discussion. "I don't think the kids are going to be losing any ground, because I think our elementary teachers know how to get the material and the information in to our kids.
"I think we need to give our teachers a chance to show us whether or not Plan B is even working. I'd like to give them more time. I like thinking about the end of the semester. What the end of the semester is going to do is get us through at least one-half of flu season, and it will also give us plenty of time to know whether or not we're not going to spike too much at Christmas and Thanksgiving. We've had a lot of infection — we've had a lot of virus in the county. I think we have a lot more to go."
The board will meet at 6 p.m. Thursday at Olive Hill Resource Center to potentially decide on elementary schools' transition to Plan A — a full-time in-person setting.
Be the first to know
Get local news delivered to your inbox!