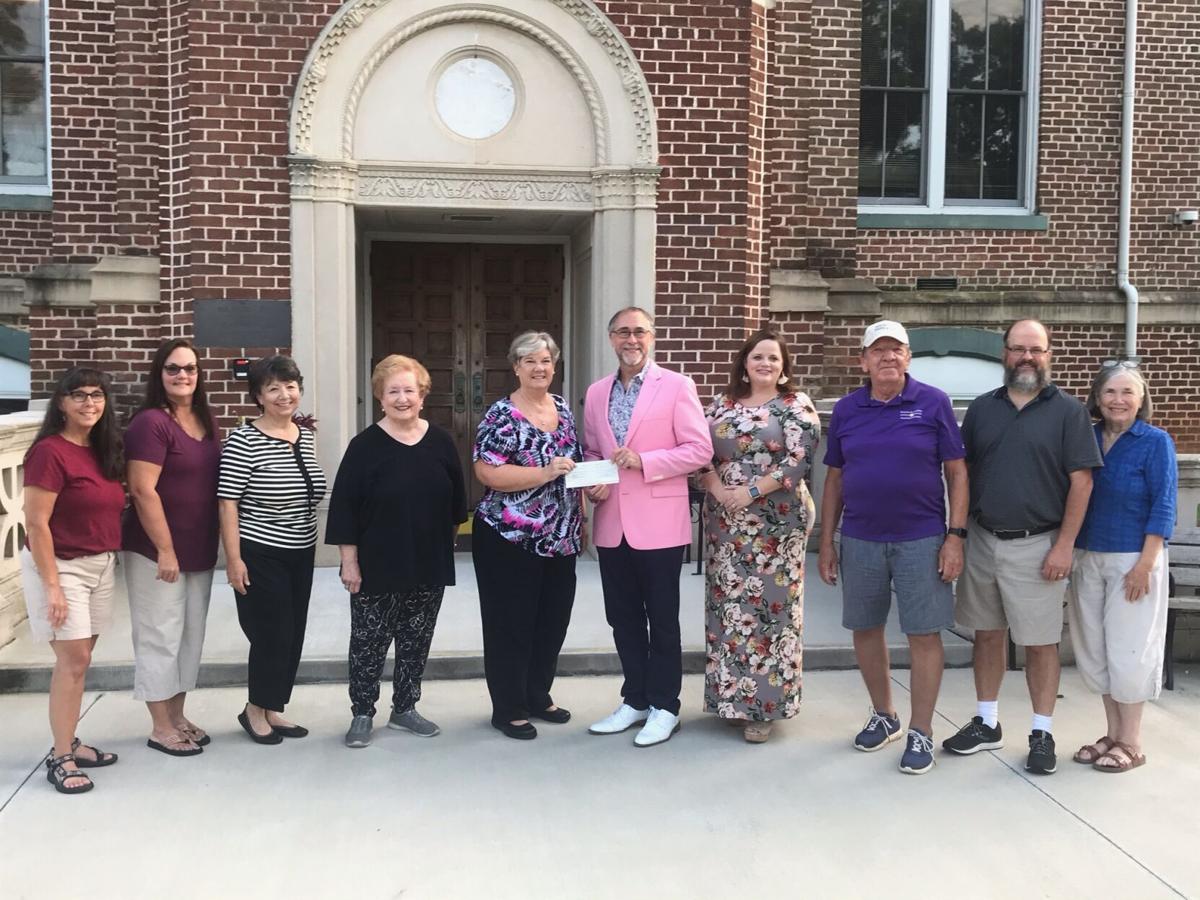 For the local Deaf/hard-of-hearing student population, the remote learning period presents some particularly frustrating setbacks.
However, thanks to a monetary gift from a local organization, North Carolina School for the Deaf (NCSD) administration will be better equipped to address these technological barriers.
During a ceremony on Sept. 10 outside the school's clock tower, the NCSD Foundation presented the school with a $30,000 check.
"The foundation supports the school in monies it can't get from the state or federal funds," NCSD Foundation President Dotty Kirksey said. "So, we had some money and there was a need – with the technology especially – for this year because of the remote learning. So, we decided it was time to give them a little chunk of money."
According to school Director Mark Patrick, the funds will allow the school to purchase software programs designed to accommodate NCSD's students.
"We're going to be using the funding specifically for technology and software," Patrick said. "Because we're doing remote learning right now, we have some things that we didn't plan for specifically that are popping up, so this will make a huge difference for us, to be able to have some support for the students. Software like Boardmaker are incredibly expensive, like $4,000 per license. These kinds of things can really enhance and enrich the education of students, especially those who are Deaf."
Boardmaker is an online platform that provides for individual picture symbols, such as American Sign Language symbols.
"The NCSD Foundation is very excited about being able to donate this money to the school," Kirksey said. "The foundation and our fundraiser is mostly the golf tournament that we have every year in October, and we're able to this year pull up some other funds that would help, especially because of remote learning right now."
NCSD is currently fully remote until at least Oct. 16. A decision has not yet been made on what will happen after that period, Patrick said.
"As the school director here at the North Carolina School for the Deaf we are graciously appreciative of the monetary donation that our NCSD Foundation has done for us," Patrick said. "(The software programs) will go along with supporting our students in their quest as we continue with remote learning for a few more weeks, and maybe even into the future – we don't know what the future holds for us. But, this will make a tremendous difference for our faculty, staff, and students here at the school."
The NCSD Foundation's Bears Classic Golf Tournament will be held at Silver Creek Plantation on Oct. 2 at 10 a.m. Tickets are $90 per person, which includes breakfast, lunch, green fees, gifts, range balls, and cart. For more information on the tournament, visit https://bit.ly/3iqWOKX.
Be the first to know
Get local news delivered to your inbox!