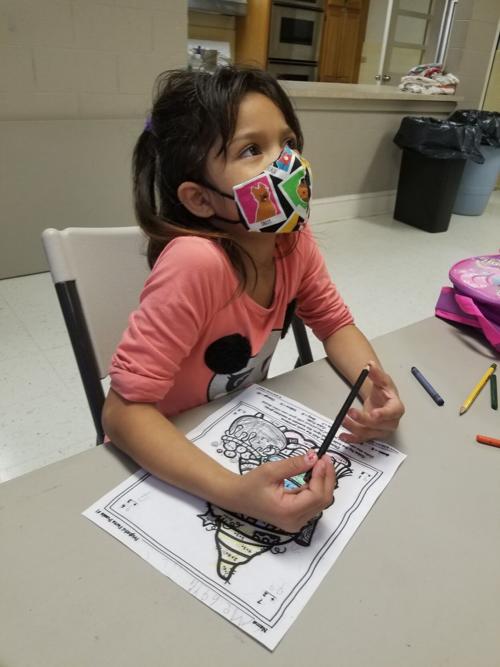 CULLOWHEE — Western Carolina University has received a $583,074 grant from the U.S. Department of Education for an after-school program to help improve the academic skills of students at Cullowhee Valley School who speak English as another language.
The three-year Language Enhancement Afterschool Program, or LEAP, is a partnership involving the university's College of Arts and Sciences and College of Education and Allied Professions, Jackson County Public Schools and the Cullowhee United Methodist Church.
The program was spearheaded by Eleanor Petrone, associate professor and director of the university's Teaching English to Speakers of Other Languages program, and Jenny Stewart, director of student success for the College of Education and Allied Professions.
"LEAP focuses on enhancing the academic skills of participating students who are English language learners through high-quality, after-school programming, while also offering WCU's pre-service teachers authentic experiences in working with English language learners," Petrone said. "LEAP features a family outreach and education component in addition to the after-school services it provides."
The program also is designed to be a community initiative that includes students' parents in decision making while respecting the culture of participants and inviting them to share their experiences, Stewart said.
"This is truly a community effort to close the opportunity gap for kindergartners through eighth-grade English language learners at Cullowhee Valley School," Stewart said. "We believe the program embodies Chancellor Kelli Brown's priorities of being an engaged partner with the Western North Carolina region and striving for diversity and inclusive excellence."
Despite challenges presented by the COVID-19 pandemic, LEAP is running this fall through online sessions and face-to-face activities at reduced capacity at Cullowhee United Methodist, which allows the program to use its space for free.
"We have volunteers and interns from WCU working with the students. Most of the interns are practicum students working toward a minor in TESOL through the Department of English under my supervision," Petrone said.
The program also has hired several university students — many of them bilingual — representing a variety of academic majors to serve as tutors, she said.
"I think the greatest thing about LEAP is watching our Latinx students and other multilingual students who came through the North Carolina public schools reaching out and helping Cullowhee Valley's English language learners to ensure they do well in school and have the opportunity to go to college themselves," Petrone said.
LEAP is directed by Juan Díaz Juárez, who has worked as an educator and community coordinator in the United States and in Mexico. Díaz Juárez has been instrumental in supporting the families served by LEAP and navigating many aspects of the grant, Petrone said.
"We are fortunate to have found someone with such expertise," she said. "In Mexico, he worked on a national grant, which was sponsored by the Bill and Melinda Gates Foundation and was honored with an award by the United Nations for improving the delivery of public services."
Díaz Juárez said he thinks of LEAP as not just a program, but also as a tight-knit community.
"This is an environment where everyone can learn, whether you are learning as a student or a teacher," he said. "I want the Cullowhee Valley School students to say not just 'you are my teacher,' but also say 'you are part of my community and part of my family — my LEAP family.'"
The federal funding for the program is administered by the N.C. Department of Public Instruction through the 21st Century Community Learning Centers Program. An earlier version of the program was funded through a grant that expired in 2017.
For information about LEAP or to volunteer to serve as a tutor, call Díaz Juárez at 828-380-4120 or 828-227-2082 email him at jdiazjuarez@wcu.edu.
Be the first to know
Get local news delivered to your inbox!