Typically, medical students will spend the majority of their time in school in a classroom. But that won't be the case for two externs in Burke County, at least not this month.
Steven Hobson and Abigail Wehner are the newest externs to join the county for the Carolina Wilderness EMS Externship program through Hawk Ventures.
The program, led by Seth Collings Hawkins, aims to give medical students interested in wilderness emergency medicine hands-on lessons by responding to real calls for assistance in Burke County. Hawkins, a man of many hats, is the medical director for Burke County EMS, Western Piedmont Community College and the North Carolina State Park system and an assistant professor of emergency medicine at Wake Forest University.
Externs are set up with radios to be dispatched to emergency calls as they come in, sending them to the highest peaks and lowest valleys of Burke County to render aid as needed.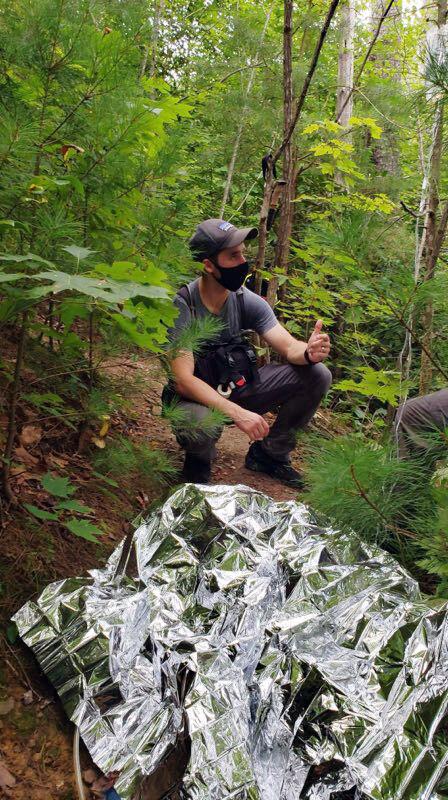 "We have stayed busy with search and rescues in Linville Gorge mostly, which is very fulfilling," Hobson said. "It's very rewarding to be able to help somebody who's in need and calls for help."
On top of the experience, it's given the externs a chance to experience the beauty of Burke County.
"We've gotten to do some nighttime hikes on those search and rescues, getting to see what the Gorge looks like under a full moon," Wehner said.
"All night, until the sun rises," Hobson added.
Hobson, a medical student at the University of Michigan, came to love wilderness medicine when he was in the U.S. Army Special Forces as a medic.
"There are a lot of situations where you're in more of remote, austere settings so my interest in wilderness medicine really comes from that background," Hobson said. "Of being somewhere where you have to plan ahead for not having all the resources in a hospital at your fingertips. It's a very interesting setting that I enjoy to find myself in, as well as just liking to be outside and active. It kind of matches the profession of medicine with the interest of being outdoors."
Wehner, a student at Wake Forest University's School of Medicine, came to know about the program from previous externs. Before med school, she worked in wilderness education.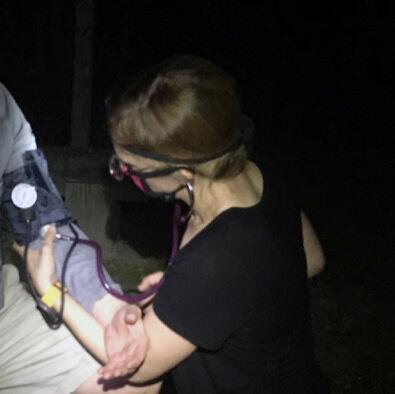 "I spent the better part of a decade working as an educator almost entirely in a wilderness setting," Wehner said. "That work involved spending anywhere from two weeks to 35 days to semesters out in the wilderness, usually for me in Wyoming or Utah or Washington state, sometimes Arizona, backpacking, rock climbing and canyoneering with different groups of students. So being out there, we were fully self-sufficient so had to be able to manage any emergencies that presented themselves."
Like Hobson, the externship offered Wehner an opportunity to pair her love for the outdoors with medicine.
"This opportunity is a really cool way to marry these two things that I have found I love and get really excited about," she said. "Being outside, learning outside, living outside, and then also medicine and patient care and patient education and how can those things all come together."
Though their time in Burke County will draw to an end soon, Wehner and Hobson agreed that they've enjoyed their time here so far, and that they've gotten plenty of the hands-on experience that was promised to them.
"It's gorgeous, pun intended," Wehner said. "It's beautiful. The landscape of the Gorge, from there down to South Mountains, Lake James, I feel like we've been able to see some really incredible wilderness and then also some aspects of the wilderness that are a little more easily accessible. And everyone's been so nice and welcoming, I'd say the people have also been a huge plus."
Get local news delivered to your inbox!
Subscribe to our Daily Headlines newsletter.