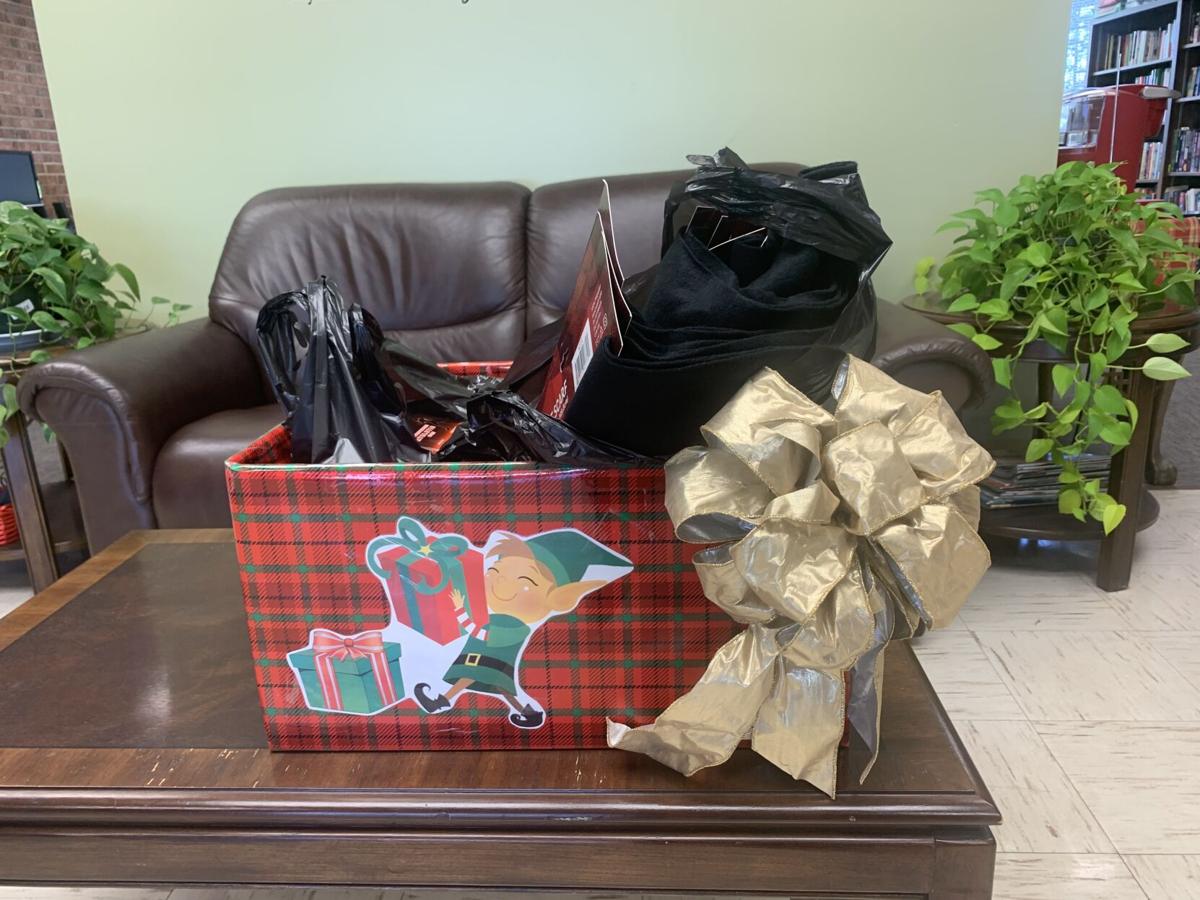 The Burke County Senior Center is partnering with Home Instead Senior Care to make sure older residents in need have a good Christmas.
Home Instead sponsors a program each Christmas in Burke, Caldwell and Catawba counties called "Be a Santa to a Senior," according to a news release from the company. Home Instead consults with local nonprofits and community organizations to identify seniors who might not receive presents at Christmas. Holiday trees are decorated with ornaments labeled with the seniors' first names and a suggested gift. People are encouraged to pull an ornament off of the tree, purchase a gift and return it unwrapped to the place hosting the tree. Volunteers wrap and distribute the gifts.
"The Be a Santa to a Senior program brings so much joy to seniors in our community," said Joan Coffey, owner of the Home Instead office in Hickory. "Seniors are especially at risk for the feelings of isolation that we've all felt at some point during the pandemic, and a simple gift can show them that they have been thought of, which is more important this year than ever."
Due to COVID-19 restrictions, the program will only accept lap blankets and toiletries this year.
"While the holidays may look a little different this year, the program's mission of spreading joy to seniors will be more important than ever as many are facing increased isolation due to COVID-19," said Mary McHugh, a representative of Home Instead Senior Care. "Program organizers are hoping to collect 800 gifts for 200 seniors."
The Burke County Senior Center normally hosts a tree each year, but since the facility is closed to the public due to the pandemic, staff members did things a little differently. They had the ornaments hanging on a door for people to access, but a representative for the senior center said all of the ornaments have since been claimed.
"Once all of the gifts are returned, we will help the Home Instead staff to deliver them to our local seniors," said Roxanne Powell, director of senior services for Burke County.
Second program
In addition to participating in the Be a Santa to a Senior program, the Burke County Senior Center is collecting items for the clients in its Meals on Wheels program. Suggestions for gifts include:
Hand and body lotions.
Soaps.
Body wash.
Flashlights.
Magnifiers.
Large-print word search books and puzzles.
Large-print playing cards.
CDs and DVDs.
Lap blankets.
Postage stamps.
Stationery.
Gift cards.
Lounge wear.
Cold-weather accessories, such as hats and gloves.
Socks.
Powell said people should bring unwrapped items for Meals on Wheels clients to the senior center by Thursday, Dec. 10.
Other businesses hosting Be a Santa to a Senior trees are Emerson Coffee at Valley Hills Mall in Hickory and Burke's Outlet in Newton. Gifts must be returned by Friday, Dec. 11. Volunteers will hold a present-wrapping party on Monday, Dec. 14, and the gifts will be delivered to the seniors on Wednesday, Dec. 16.
"We need the community's help more than ever to make sure seniors feel connected," said Coffey. "This year, we knew we had to find a way to spread holiday cheer to seniors, and we are grateful for the community's participation."
Be a Santa to a Senior has provided about 2.1 million gifts with the help of more than 75,000 volunteers and brightened the season for more than 750,000 deserving seniors nationwide since 2003, according to the news release.
"With your help, we can make sure overlooked seniors feel the warmth of the holiday season again this year," McHugh said.
For information about the Be a Santa to a Senior program, visit BeASantaToASenior.com or call 828-256-0184.
Home Instead suggests visiting ReadyToCare.com for ideas to help local seniors.
Get local news delivered to your inbox!
Subscribe to our Daily Headlines newsletter.