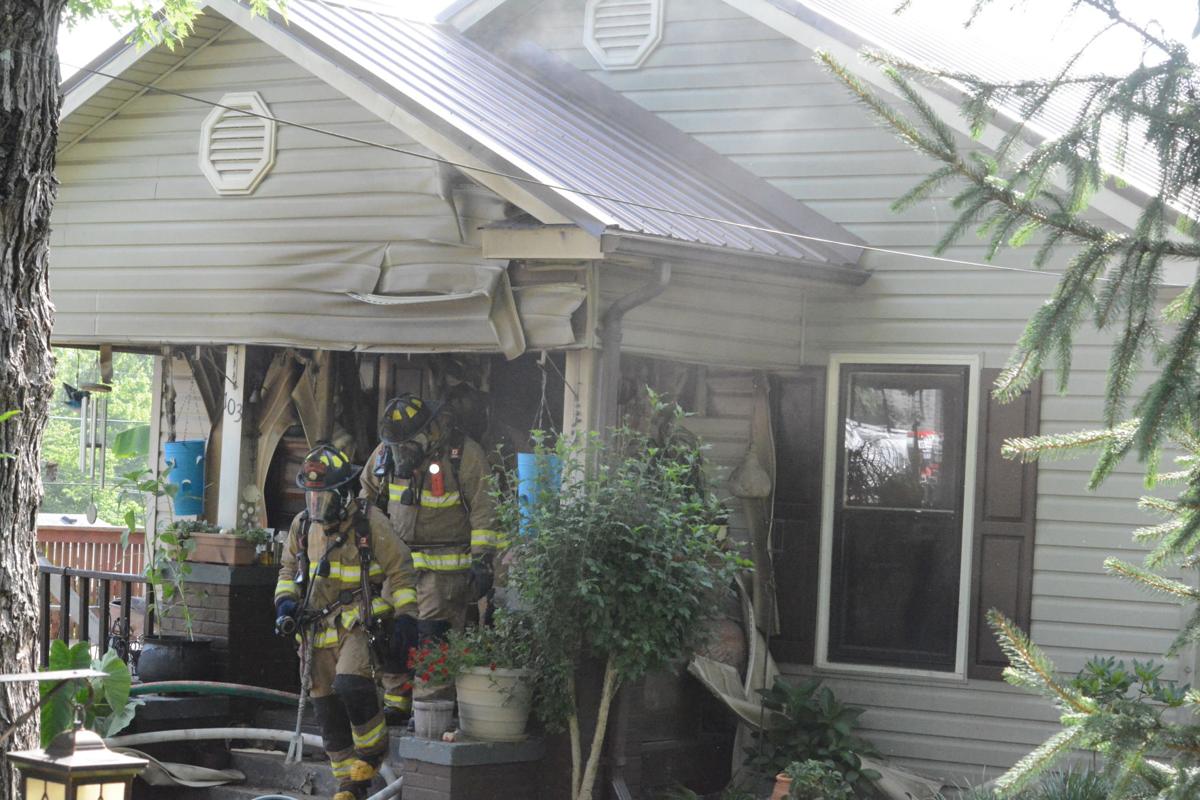 Thanksgiving is the busiest day of the year for cooking fires.
According to the National Fire Protection Association, fire departments nationwide responded to an estimated 1,630 home cooking fires on Thanksgiving in 2018.
Robert Bishop, Burke County deputy fire marshal, said that's something that can sometimes be seen locally.
"There can be somewhat of an influx in calls," he said. You've got a lot of people home, a lot of people cooking. A lot of people trying to learn how to cook."
Bishop asked people not to leave stoves, fryers and grills unattended during the holiday cooking rush. The association reported that unattended cooking is the leading contributing factor in cooking fires and fire deaths, and cooking fires are the second leading cause of home fire deaths from 2014-18.
Bishop also offered tips for what to do should a grease fire flare up when cooking.
"Cover it up is the best option," Bishop said. "Do not use water."
Those using deep fryers for their turkeys should make sure to use the units outside in an open space and on a flat surface and to follow the manufacturer's recommendations, he said.
"Read the recommendations as far as frying," Bishop said. "You've got to measure out the turkey before you fry it, and mark where your depth of oil is going to be. Don't fry frozen turkey. It needs to be prepped and dried."
Kitchen safety also was this year's theme for the association's Fire Prevention Week educational efforts, with a campaign called "Serving Up Fire Safety in the Kitchen!"
Among the suggestions from that campaign are keeping a pot lid handy to snuff out cooking fires, keeping cooking areas clutter-free and establishing a kid-free zone in the kitchen around the stove.
The News Herald spoke to Capt. Israel Gibson with the Morganton Department of Public Safety in October about fire prevention efforts.
In addition to having a kid-free zone, Gibson stressed the importance of teaching kids that they shouldn't leave anything that could catch fire, like paper towels, plastic or dishcloths, on a stove.
Along with the holidays also comes colder weather, and many will turn to a cozy fireplace to live some of their winter wonderland dreams.
But, Bishop warned, don't let the wagon get ahead of the horses.
"Have (your chimney) checked out by a reputable company that does that type of work," Bishop said. "Just make sure it's clear and ready to work, and that everything's operating correctly."